Top 11 fast-food options for keto or low carb
Have you ever wondered whether you can really eat at fast food joints and stay low carb? It seems that a lot of people ask themselves this, so we decided to find out how simple it is to grab something quick and convenient to eat in popular fast food chains in the U.S.
I have several years of experience in the fast-food innovation business which, combined with my real passion for food, would help me discover whether there are truly tasty and healthy low-carb options out there in the fast-food industry. Here's the result of my investigation – the top 11 fast-food places for low-carb or keto.1
The method
This is how it was done.
I walked in to a restaurant and asked a team member what I could eat if I was trying to avoid eating carbs. In some places they understood my question, and in other places they didn't. If they didn't, I reframed the question and asked what I could eat if I didn't want to eat gluten. Then they all helped out. I have seen a growing trend in knowledge among people in general when it comes to understanding the impact of eating and drinking carbs.
I didn't set any budget for the orders: my mission was to find low-carb fast-food options that would satisfy hunger when needed.I have also rated the meals on a 5-point scale where I look at the following factors:
Food ingredient quality
Flavor
Taste
Value for money
Overall impression of the dish
Here is my guide to 11 places that you normally wouldn't think of visiting if you're on a low-carb journey. Some are better than others, but it is possible to stick to your low-carb diet in all the places listed. Read on to find out which were best!
Enjoy!
Low-carb option #11: Chick-fil-A (
★★★

-)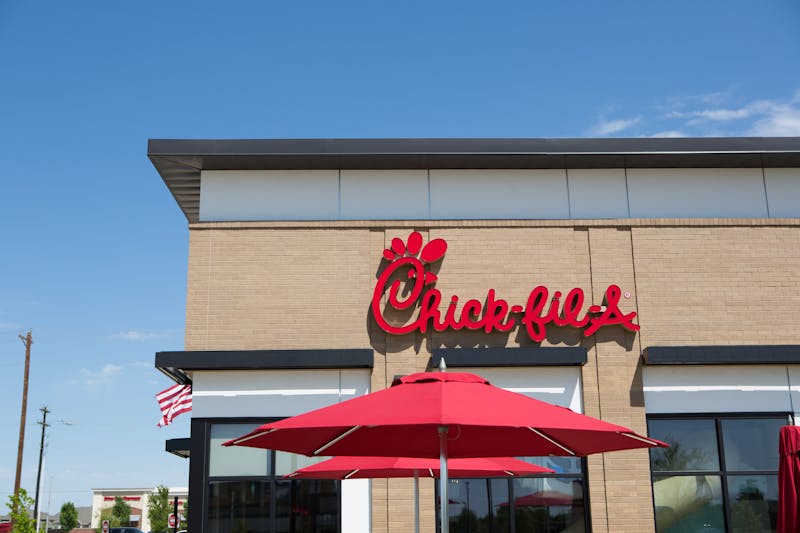 Dry nuggets and small portions: better reputation than food.
Chick-fil-A prides itself of serving only chicken and are much-loved in the U.S. They are also closed on Sundays for religious reasons and people seem to like that.
My order: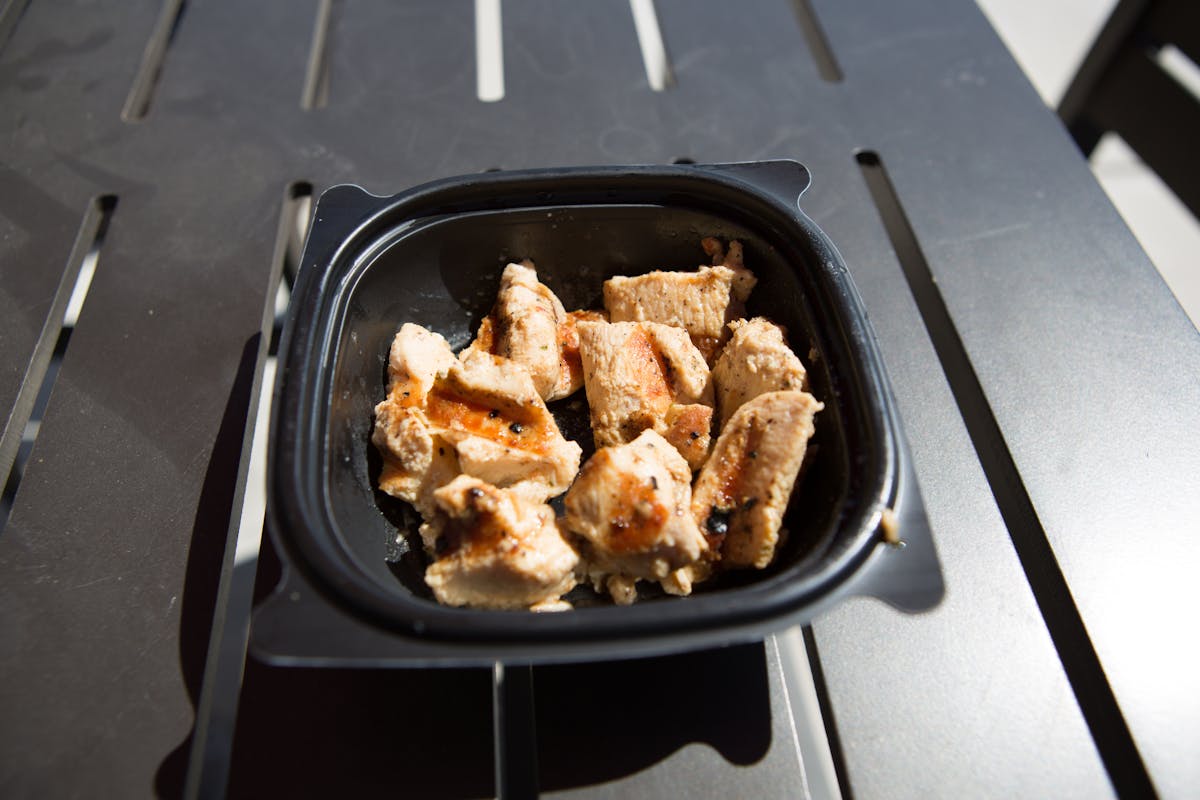 8 pieces of grilled chicken nuggets with coleslaw $3.99 (★★) The nuggets were dry and didn't make me happy at all. The coleslaw was sweet but tasted good. This one didn't feed a hungry 6'4″ viking and it didn't really taste like you should expect for that amount of money.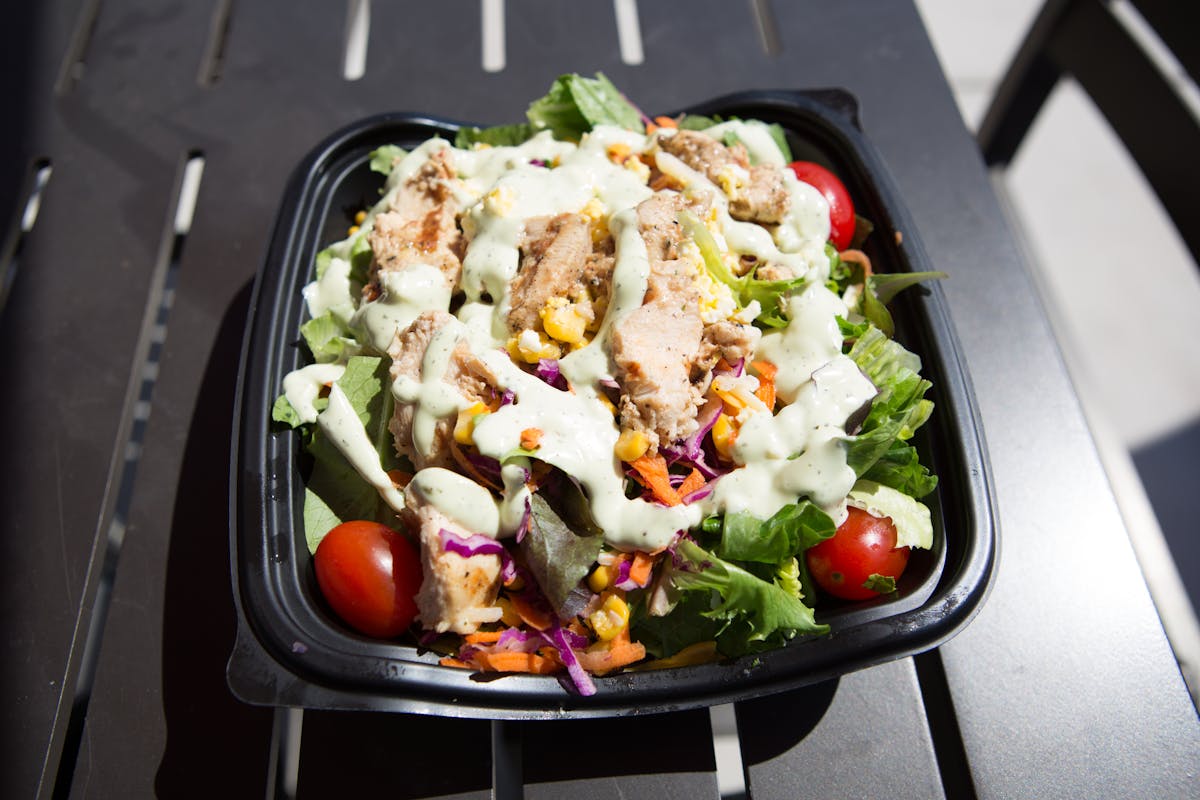 1 Cobb salad with grilled chicken $7.19 (★★★) The salad fills the tray and you can't really shake on the Avocado-ranch dressing until you have eaten half the salad.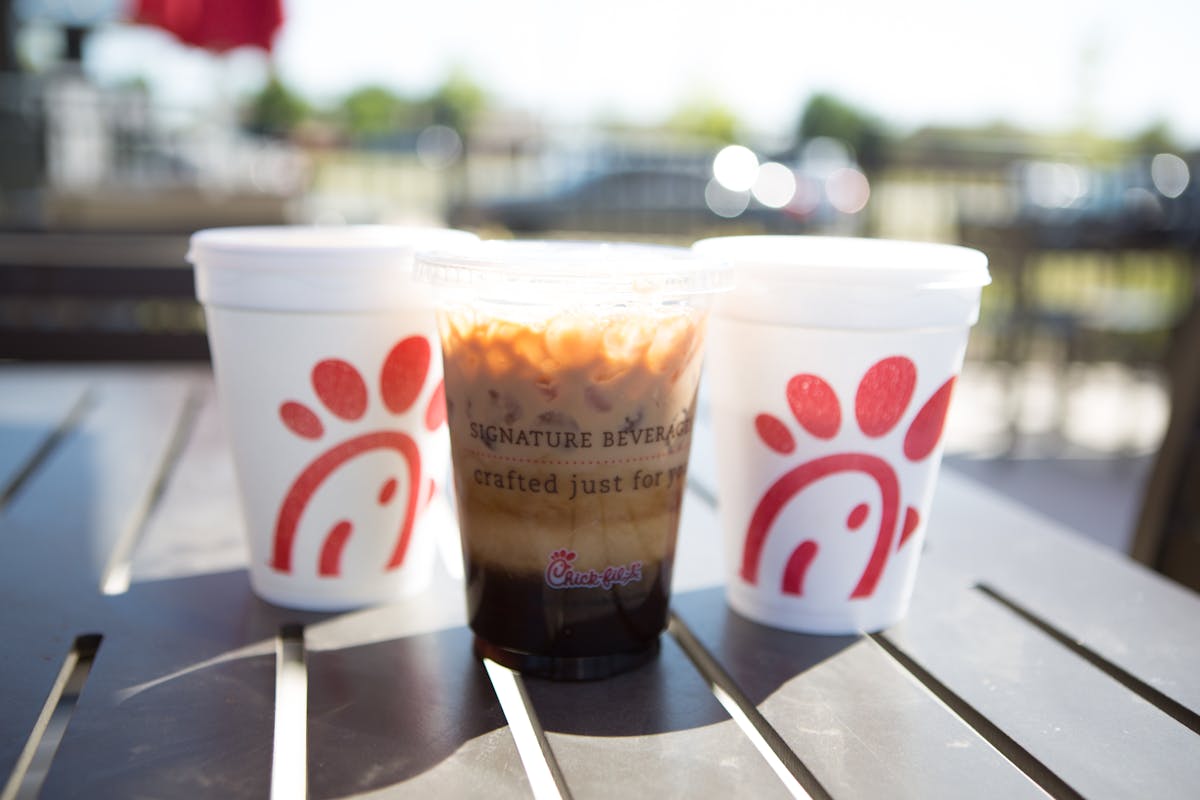 The store is also famous for its fresh-squeezed lemonade made on the premises. I had a small lemonade for $1.59, an unsweetened tea for $1.35 and an iced coffee for $2.39. If you are ok using artificial sweeteners, the lemonade is very tasty. Personally, though, I could taste the artificial sweetener.
Low-carb option #10: Wendy's (
★★★

)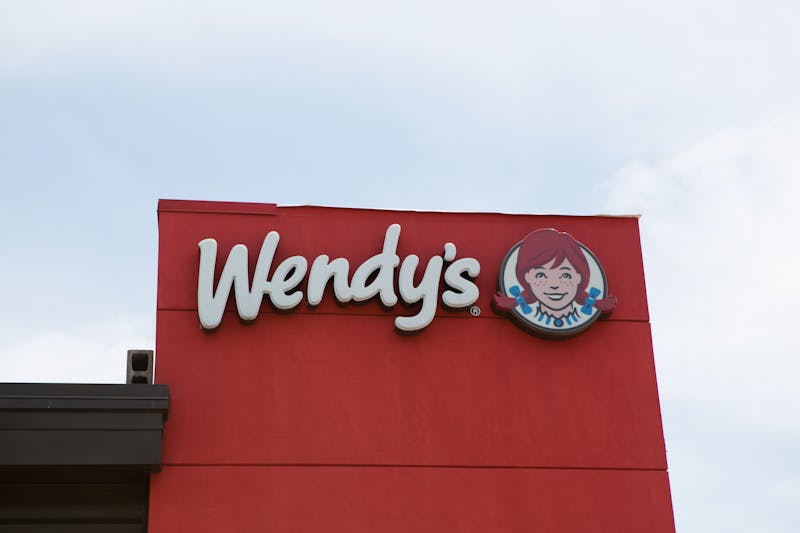 Good salads; very dry burgers.
If I compare the fresh burger you get wrapped up in lettuce at In-N-Out for $3.95 with an unwrapped, bun-less, square-shaped, dry one at Wendy's for $4.79, it's a no-brainer. But their salads are actually pretty good and the chicken I got at Wendy's tasted better than the nuggets I got at Chick-fil-A. The salads are generous, taste good and will fill you up for a while. The only bad news is that is not an easy task to get the dressing on all the salad since it can't be tossed in because of the very small trays.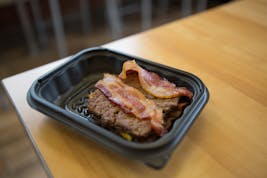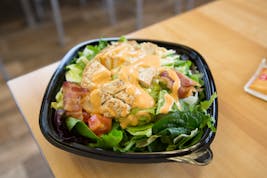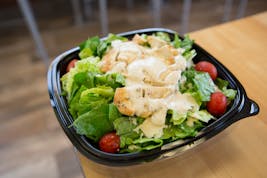 My order:
1 Son of a baconator $4.79 (★★)
1 South West avocado chicken salad $6.79 (★★★+)
1 Spicy chicken salad $6.79 (★★★+)
Low-carb option #9: Taco Bell (
★★★

)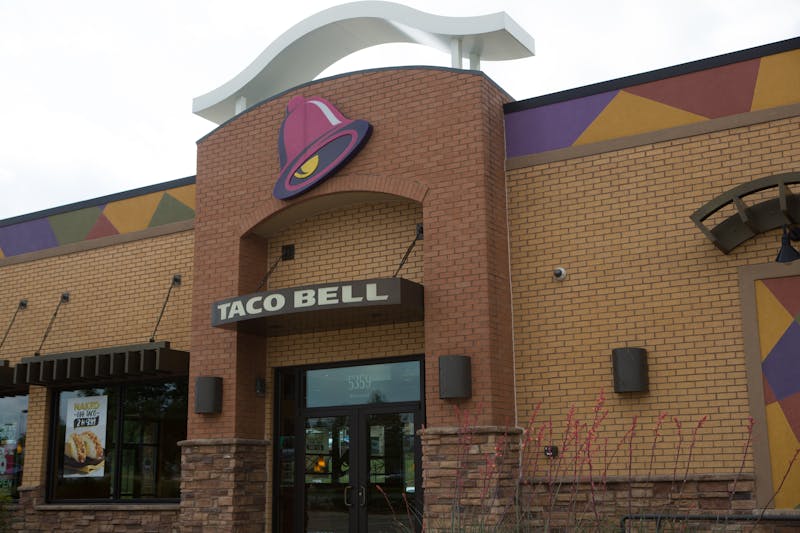 Average food; affordable price.
Taco Bell is known for its creative marketing and low prices. But is that going to help if I'm hungry? They do have a naked taco on the menu that is a fried egg instead of the regular carb-filled taco shell. I had to give it a try.
My order: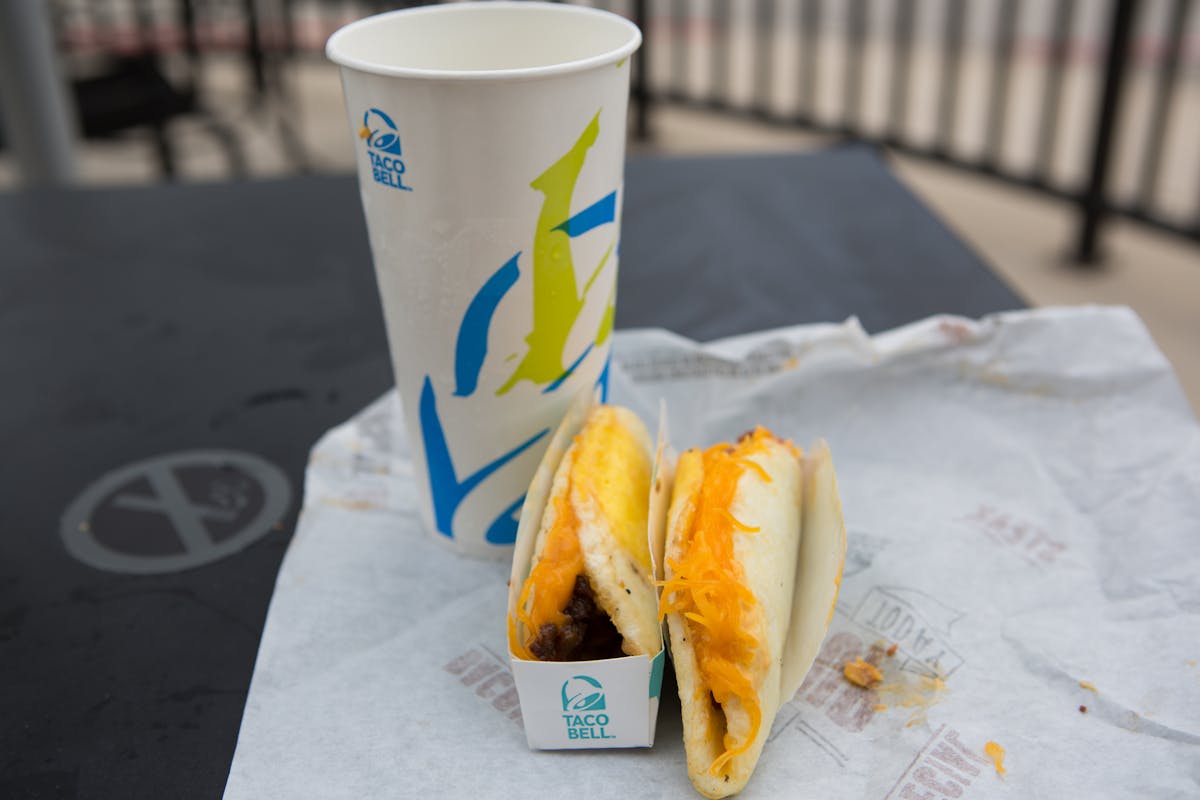 2 naked tacos for $3.49 (★★★)
I had one with bacon and one with sausage. I removed the potatoes from the filling. They taste pretty good and if you make it a double order ($6.98), it will do a good job of filling you up.
Low-carb option #8: Starbucks. Food (
★★★

); Drinks (

★★★★

+)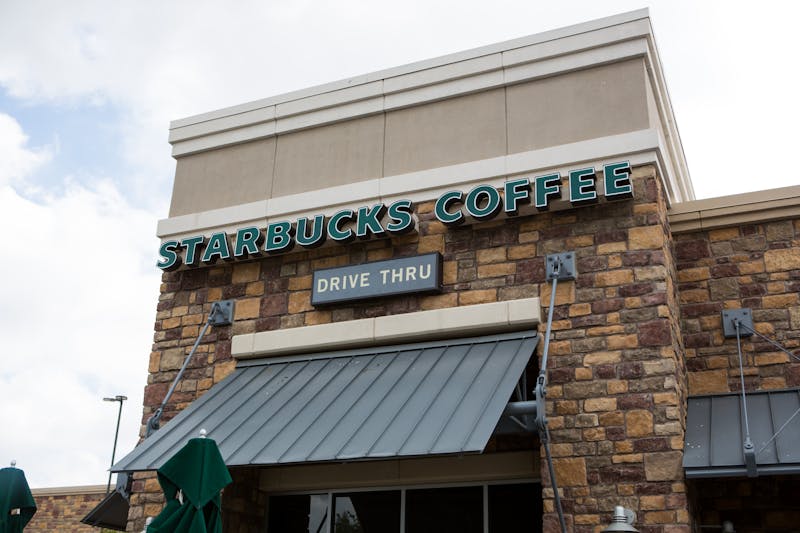 Pricey, but now offering low carb options.
Starbucks is an amazing story of success and I love it. Most of their drinks are a total carb-load but it is easy to navigate around this. Plus, as many of you probably know, low carb food at Starbucks has not been a priority… until now!
My order:
1 grande ice coffee with heavy cream $2.75 (★★★★).
1 bacon egg bite $4.45 (★★★)
1 pepper egg bite $3.75 (★★★)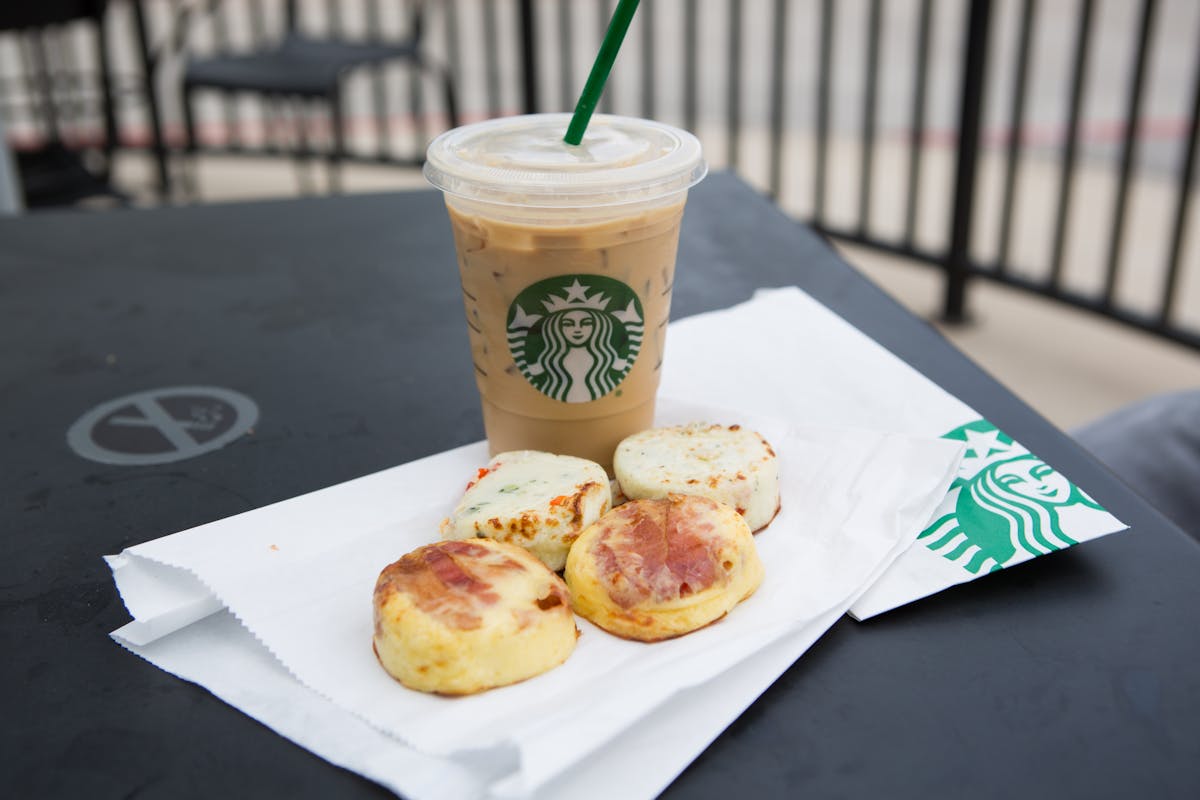 My son has been working evenings at Starbucks since last summer, and this is his food choice while working. I have to say the flavor and consistency of the bite is awesome. The price, as with a lot of things at Starbucks, is on the high side. But in summary, you now have great tasting low-carb options here too if you need a fix.
Low-carb option #7: Sonic Drive-In (
★★★

)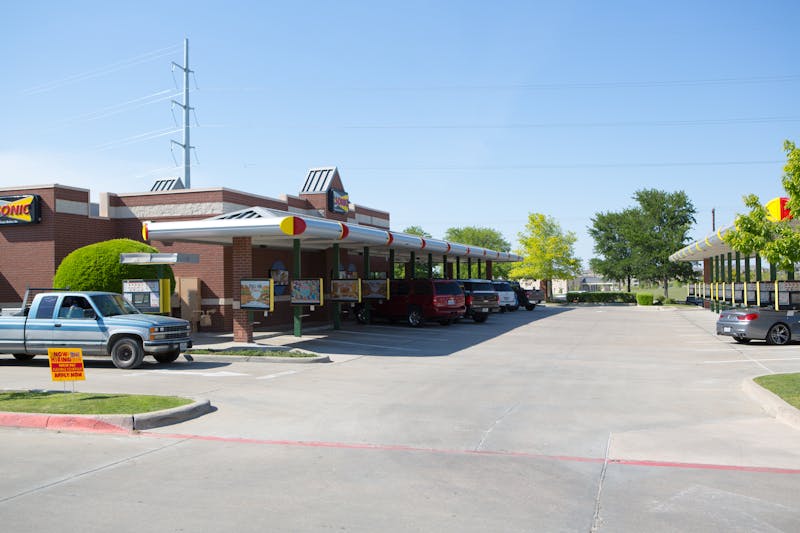 Smaller portions but an ok option if you need a quick fix.
Sonic has a huge menu and are proud of serving more than 1 million drinks. Unfortunately most of those drinks are loaded with sugar, so that's not what I'm buying. But they actually have some options for lower carb eating as well.
My order: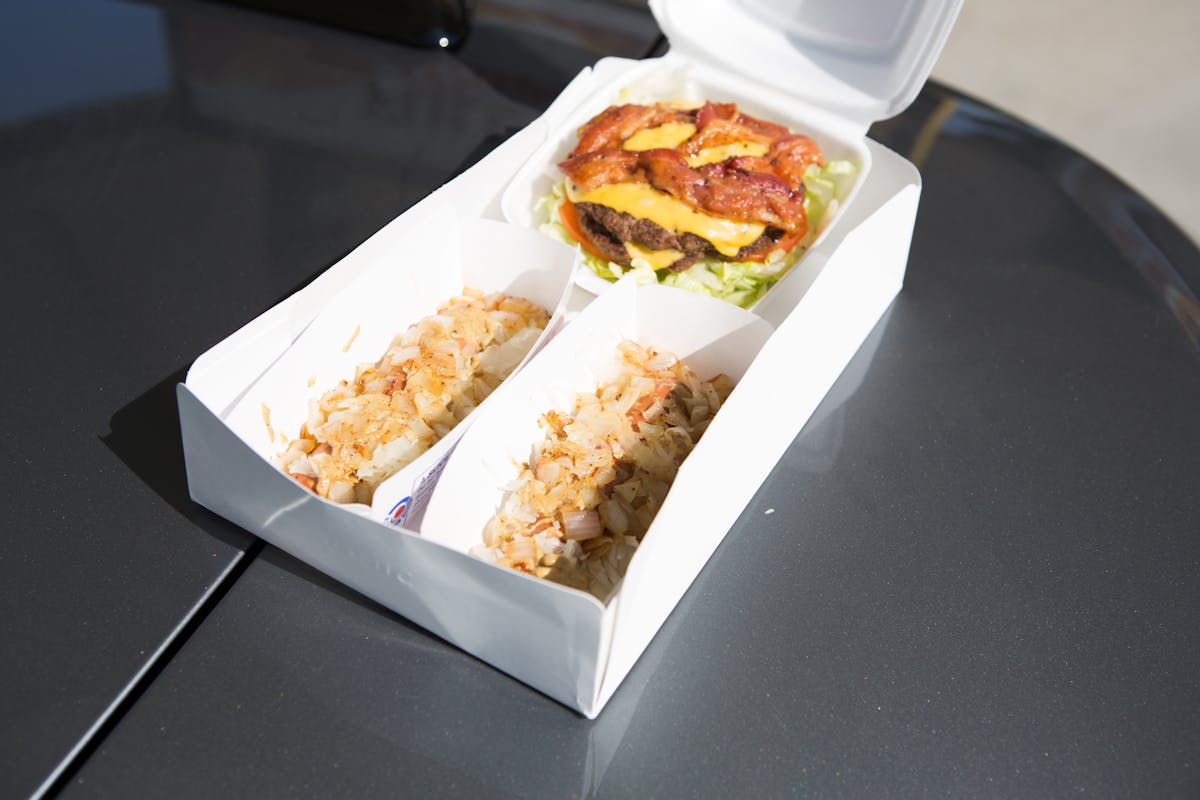 1 double cheese burger with no bun $5.69 (★★★+) The burger itself tastes clean and good and the condiments do too. This is a quick, smaller lunch that will keep you going for a couple of hours.
2 NY dogs without the bun $4.38 (★★★) Sonic's hot dogs are 100% beef and taste great. The N.Y. style with saur kraut and browned onions also tastes good and keep you full for a couple of hours.
With all the above, I enjoyed a small unsweetened tea for $1.19.
Low-carb option #6: KFC (
★★★★

)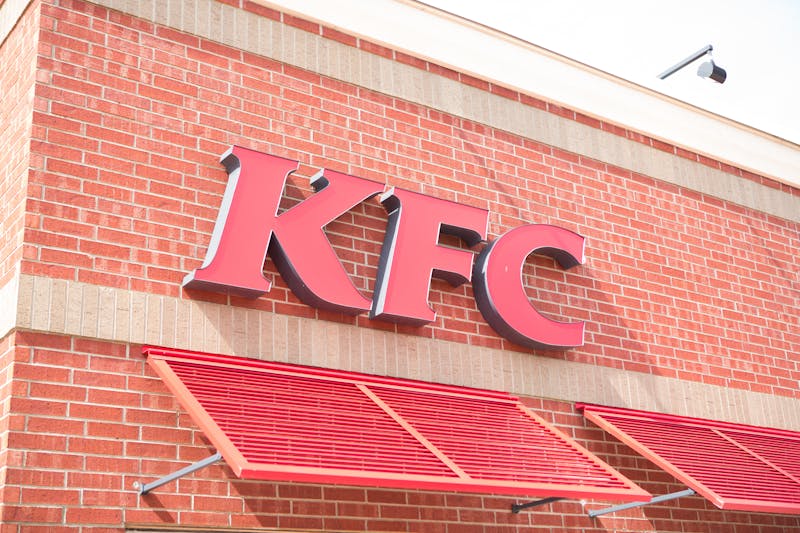 Good chicken if you ask to get it without the breading.
KFC is the other chicken place to go to in the U.S. It's not as modern as Chick-fil-A but it's been around forever. It is kind of overwhelming when you try to find a piece of the (naked) chicken on their very busy menu, but actually worth doing.
My order: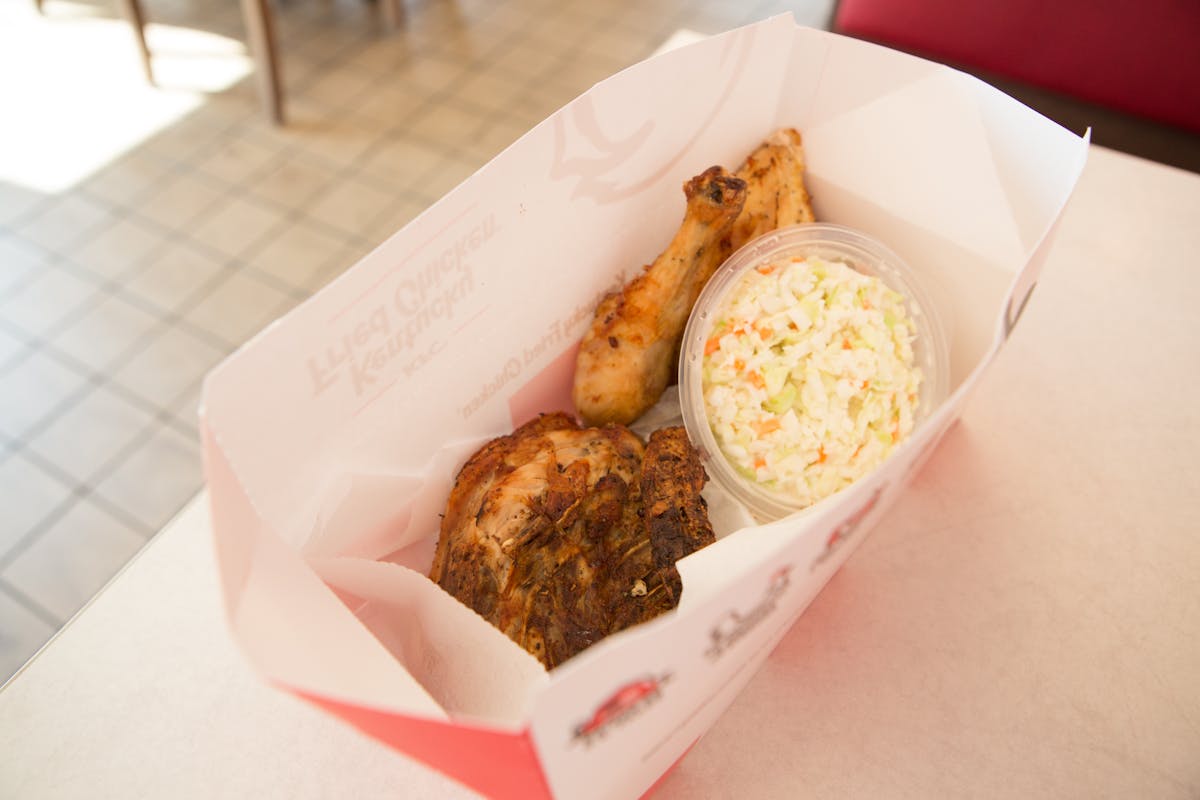 2 breasts and 2 wings with a side of coleslaw $7.49 (★★★★) Flavorful and juicy chicken pieces. The coleslaw was, to my taste, a bit on the sweet side: probably more sugar than you want.
Low-carb option #5: Subway (
★★★★

)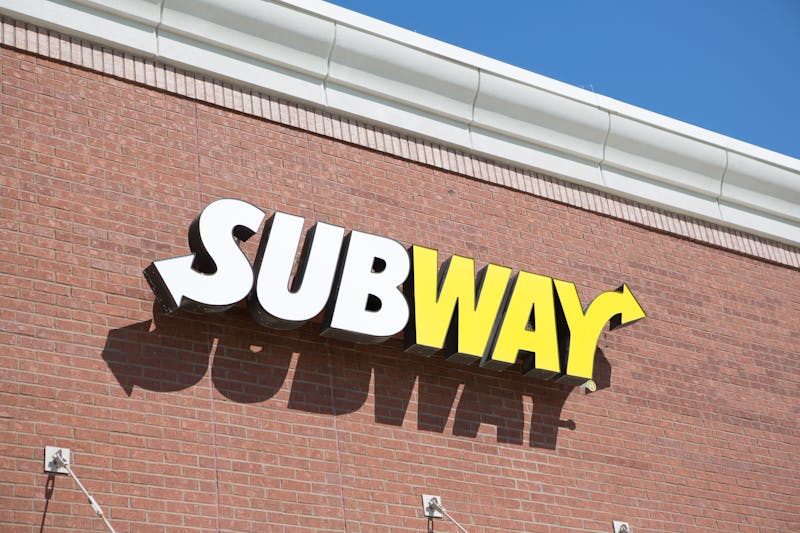 Great-tasting salad!
When I thought of the Subway brand, all I could think of were sandwiches, so I decided to see what I could get instead! The very friendly guy behind the counter educated me about salads as an alternative to sandwiches, and I decided to try one.
My order: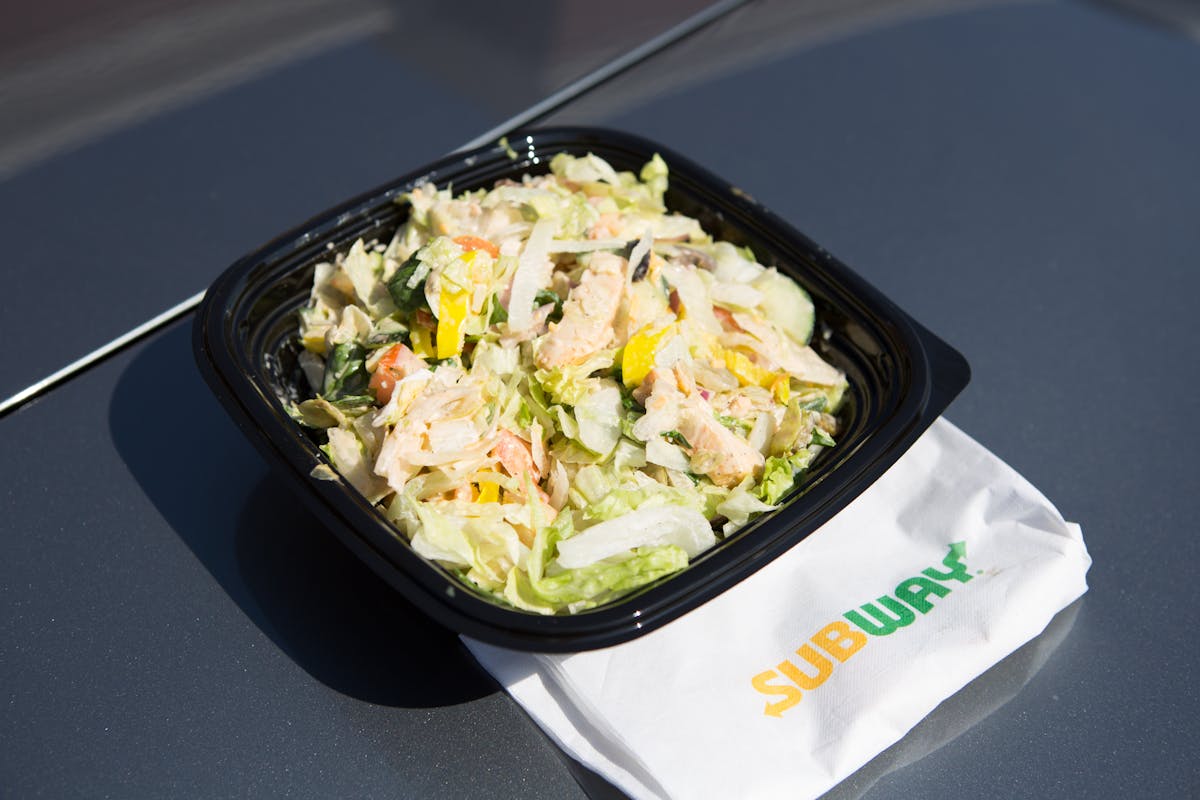 Buffalo chicken salad $7.79 (★★★★) Even though the team member asked several times if I wanted bread with the salad and I had to stop him from adding croutons, it ended up tasting great. The reason it did was that Subway toss all their salads in a big bowl while assembling, so the whole salad is flavored. That makes a huge difference. A great choice, and it filled me up!
Low-carb option #4: Chipotle (
★★★★

)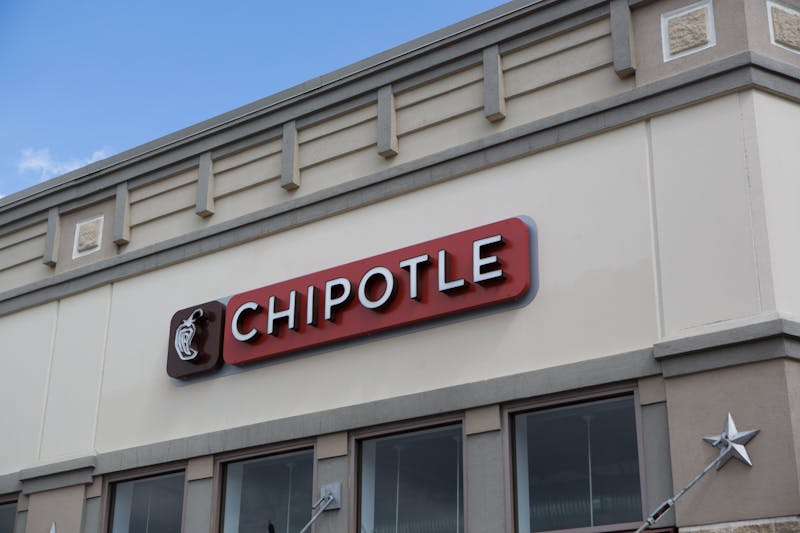 Great place for a generous treat.
One of my kids' favorite fast-food places, Chipotle was in trouble a couple of years ago: they lost a lot of customers and sales due to quality control issues. But they have learned from that and are now getting their act together and building their reputation again.
To get a salad there is a good deal. You will get a lot of food and a good serving of tasty guacamole. I had a chicken salad but there are more proteins to choose from.
My order: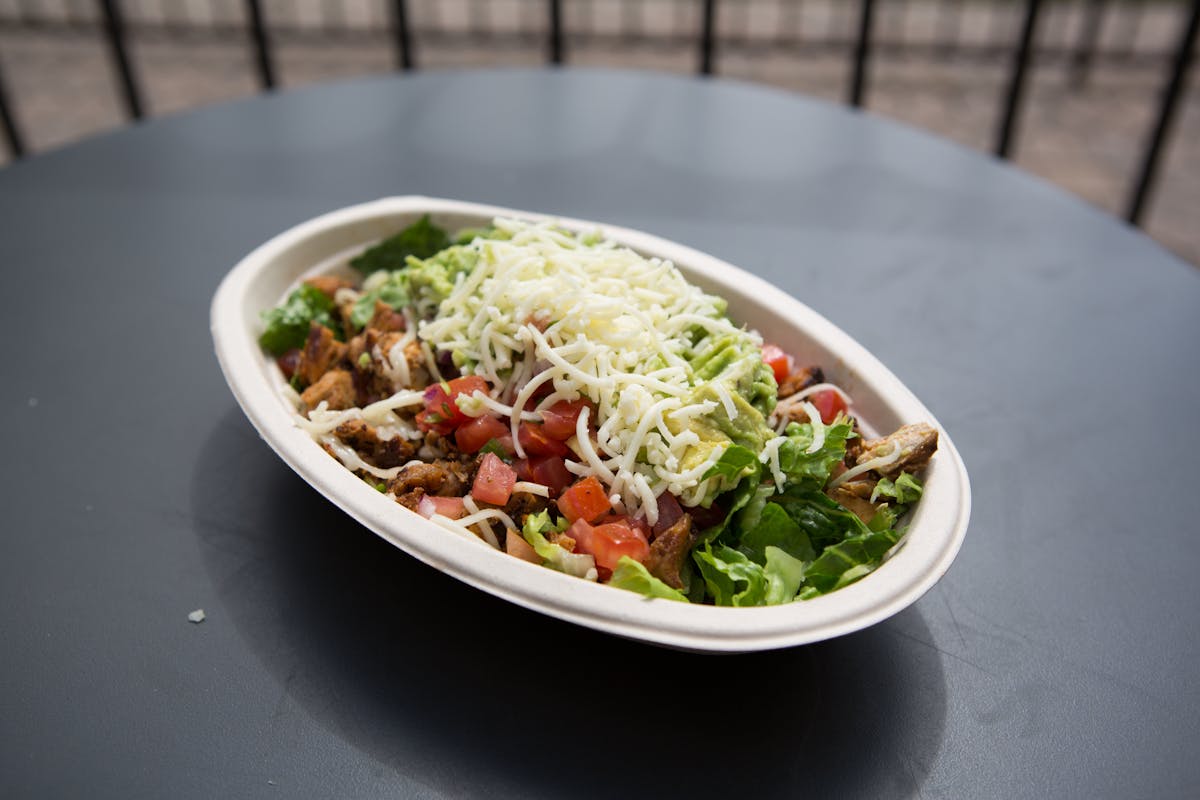 1 Chicken Bowl $6.85 (★★★★) If they had tossed the salad in a dressing they would have gotten a perfect score.
Low-carb option #3: Pei Wei Asian (
★★★★

+)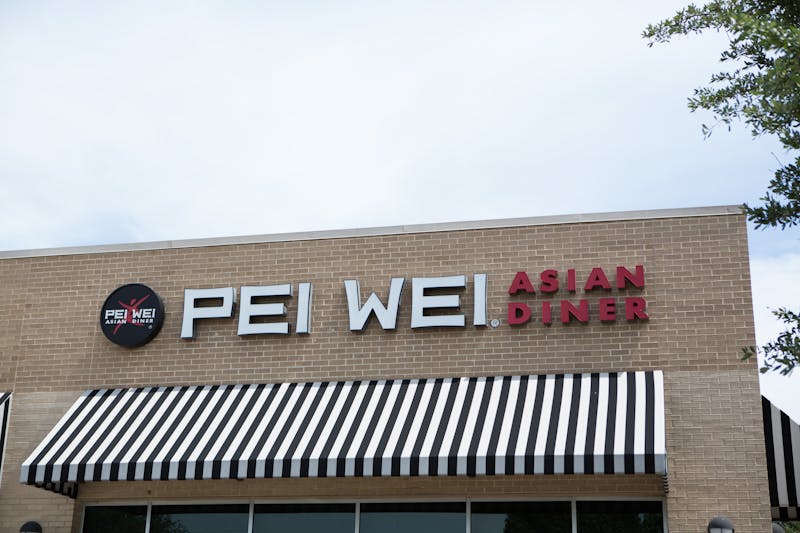 Fresh and tasty, best salad in the review.
This is a great place for protein and veggies. Just ask them to skip the rice and they will give you a lot of interesting alternatives for $8.99. It will take 6-10 minutes to get your food as it's cooked to order, but it's well worth waiting for.
My order:
1 Polynesian poke bowl with raw tuna and crab salad $8.99 (★★★★★) Great full bowl of salad with a nice amount of tasty crab, tuna, ginger and more. Great deal and the best-tasting salad in this review.
1 ginger broccoli chicken lettuce wrap $8.99 (★★★★) This also contained a lot of chicken and the broccoli was prepared perfectly. The only downside would be that the boullion used for prepping the dish was on the sweet side and potentially could mess with you if you're in ketosis.
Low-carb option #2: In-N-Out Burgers (
★★★★

+)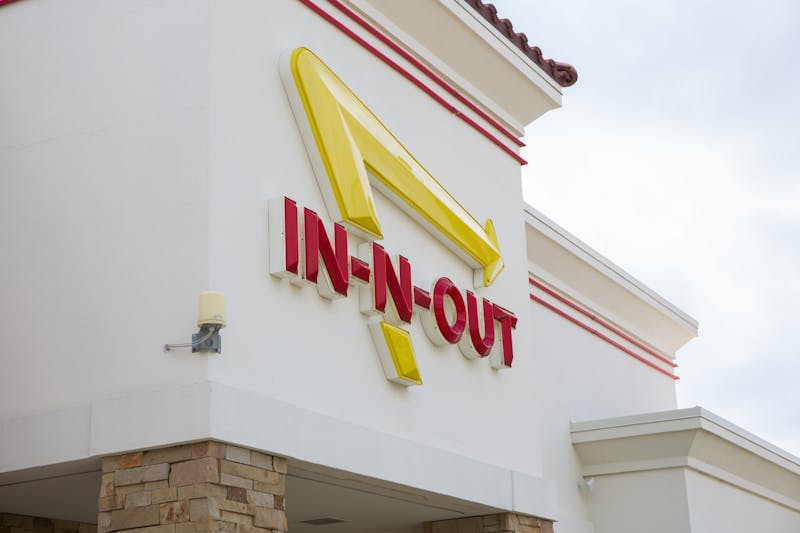 Great, inexpensive, amazing-tasting burgers.
In-N-Out has fantastic burgers at great prices. In-N-Out has on their secret menu an "Animal style" burger and a "Protein style" burger, which are wrapped in lettuce. I had one of each and they are both amazing.
My order: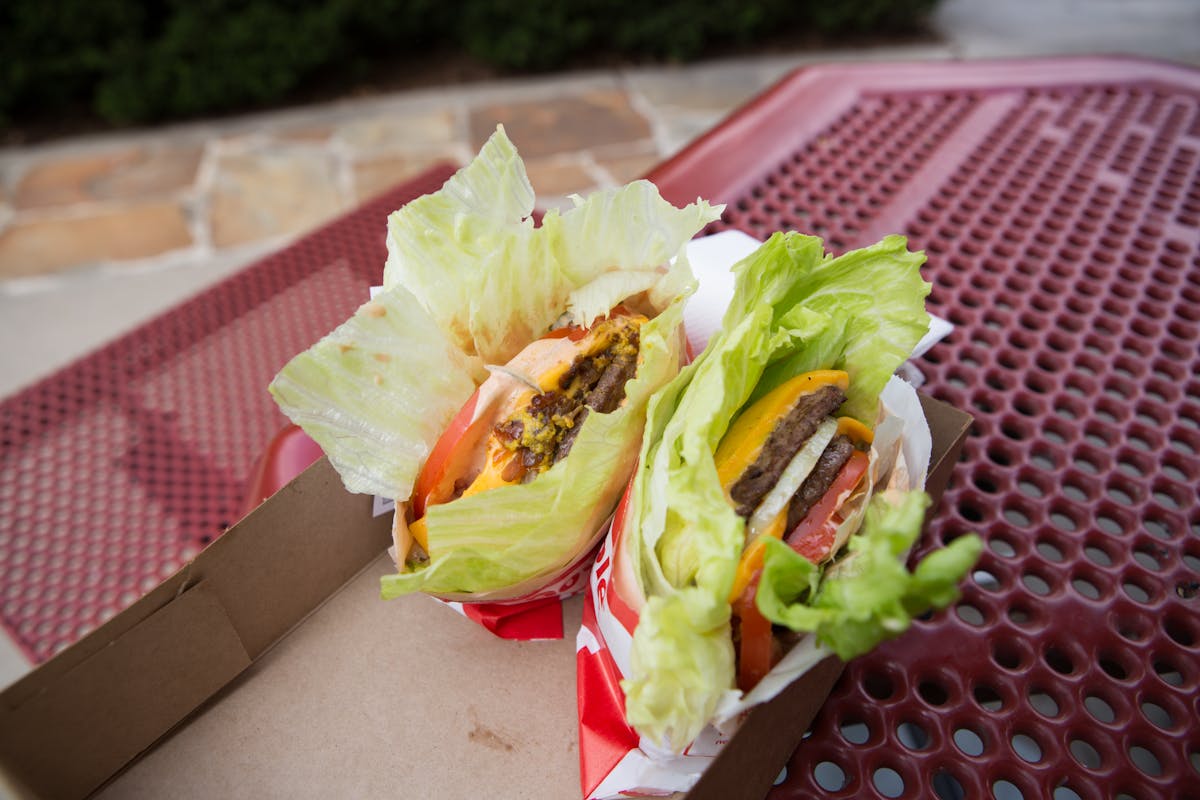 1 double-double protein style $3.95 (★★★★+)
1 double-double animal-protein style $3.95 (★★★★+)
Low-carb option #1: Five Guys (
★★★★★

)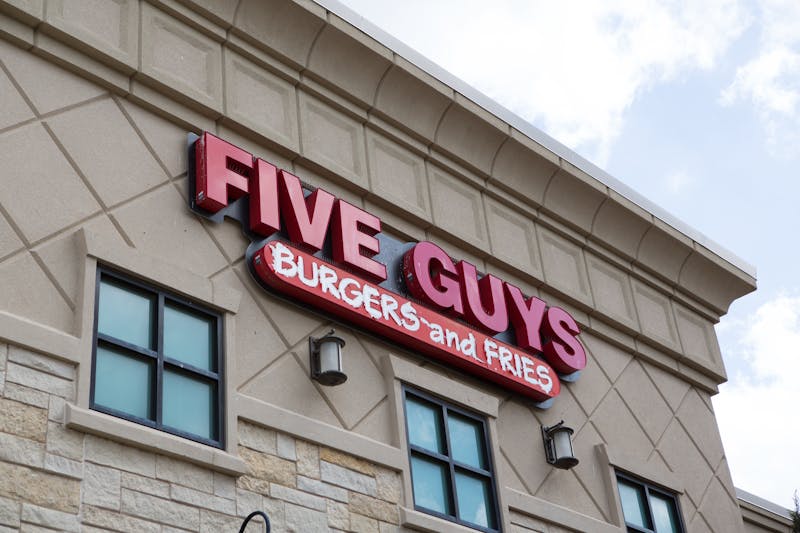 My favorite burger joint.
My family goes to Five Guys a lot. They are pricier than other burger places, but the flavor is just worth it. This is, hands down, the best shack chain in the U.S. There is always a discussion about who has the best burgers, Five Guys or In-N-Out. West coasters seem to prefer In-N-out as the chain has been there forever. If you're only looking for value for $, In-N-Out wins, but I have to say, I would rather pay another couple of dollars and go to Five Guys.
My order: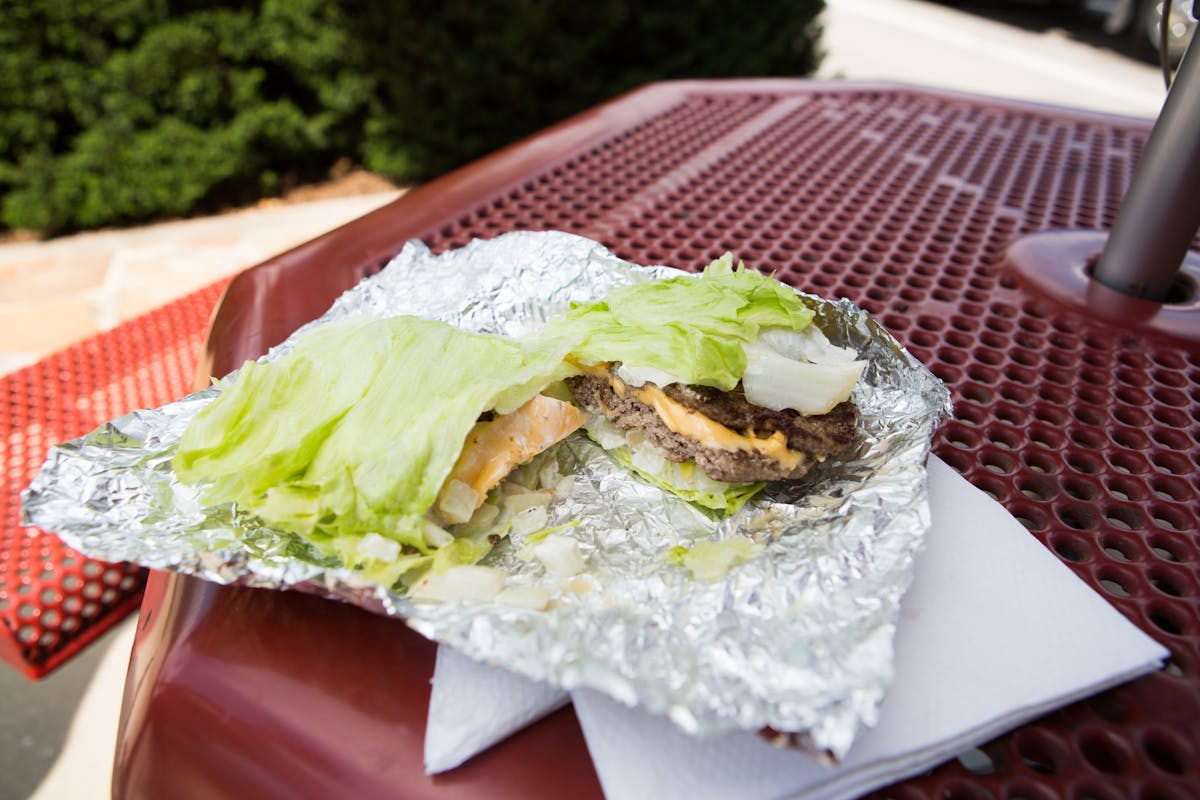 1 cheese burger wrapped in lettuce $7.99 (★★★★) You really can't go wrong with this: pretty much any extras you'd need on a burger are included in the price. From placing the order to taking the first juicy bite, it takes 6-8 minutes, but its worth waiting for: fresh meat seared to perfection in front of your eyes. Just amazing!
What about McDonald's and Burger King?
McDonald's and Burger King are two of the biggest and most successful fast food chains in the U.S. Taste-wise, however, they just didn't make it into my top 11. But if you're out and about and they are the only places available, here are my recommendations for what to order:
McDonald's
(★+)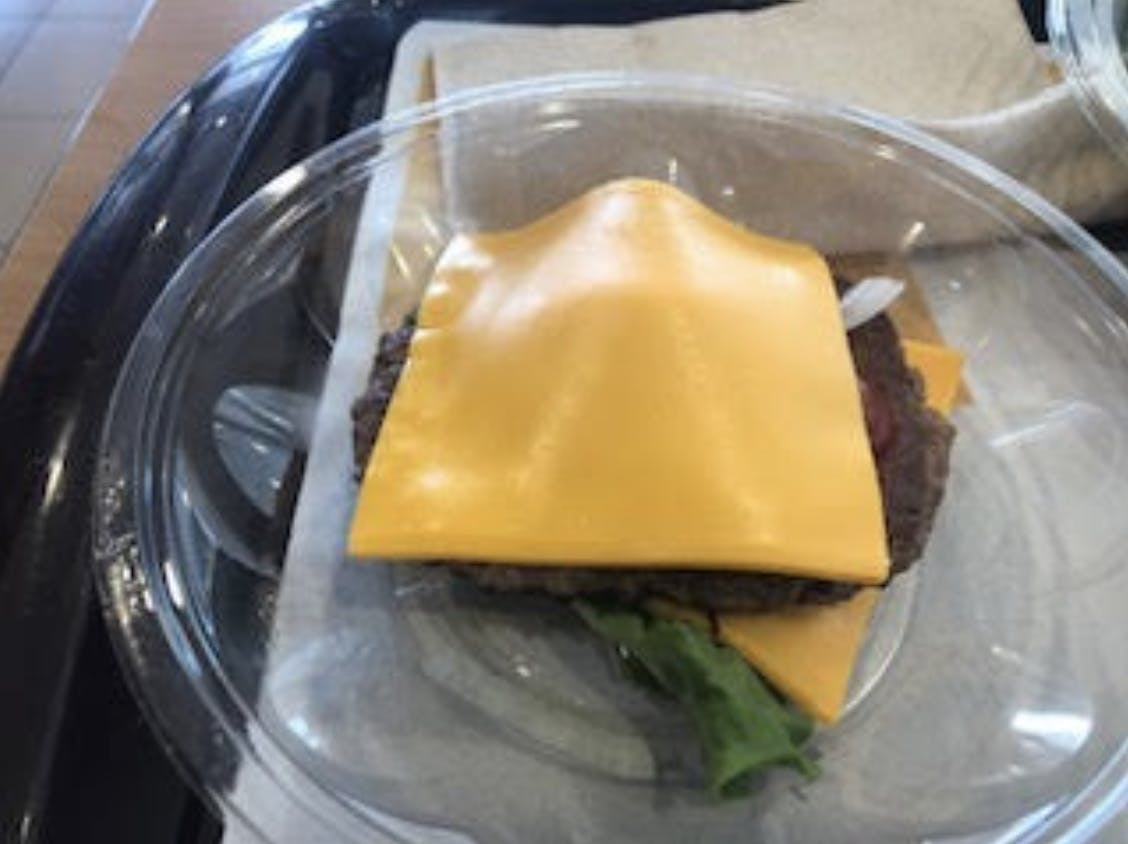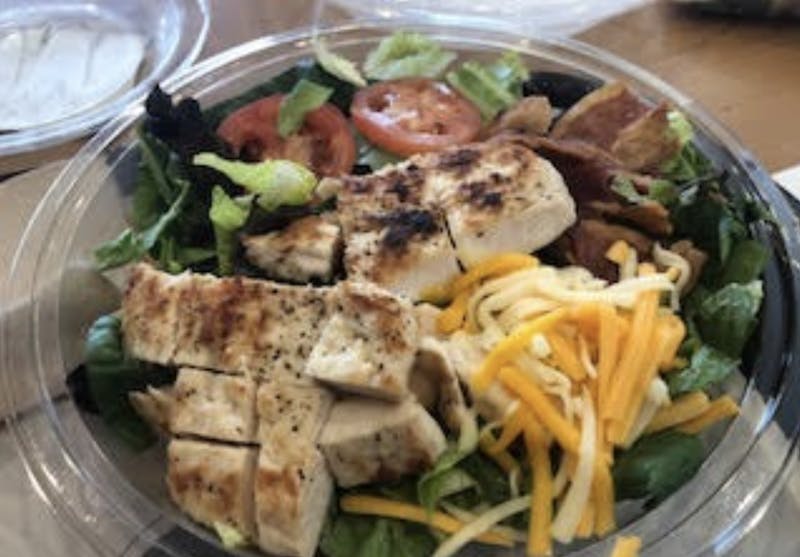 McDonald's also has options if you want to eat low carb but in my honest opinion, they don't really taste that good.
I picked a quarter pounder with cheese, without a bun. For $4.29. That won't make you happy or less hungry. According to the company, the burger is fresh. In the commercial on TV, it is cooked to order. I was served mine lukewarm in two minutes. The cheese didn't even melt! This means it was obviously kept in a holding cabinet.
I also had a grilled chicken/bacon salad with Ranch dressing for $5.49. As the dressing contained 11 grams of carbs, I skipped that. The chicken part of the salad tastes OK but it was kind of boring to eat the whole salad without the dressing.
I would give my experience 1.5 stars taking into account flavor and overall experience.
Burger King
(★★+)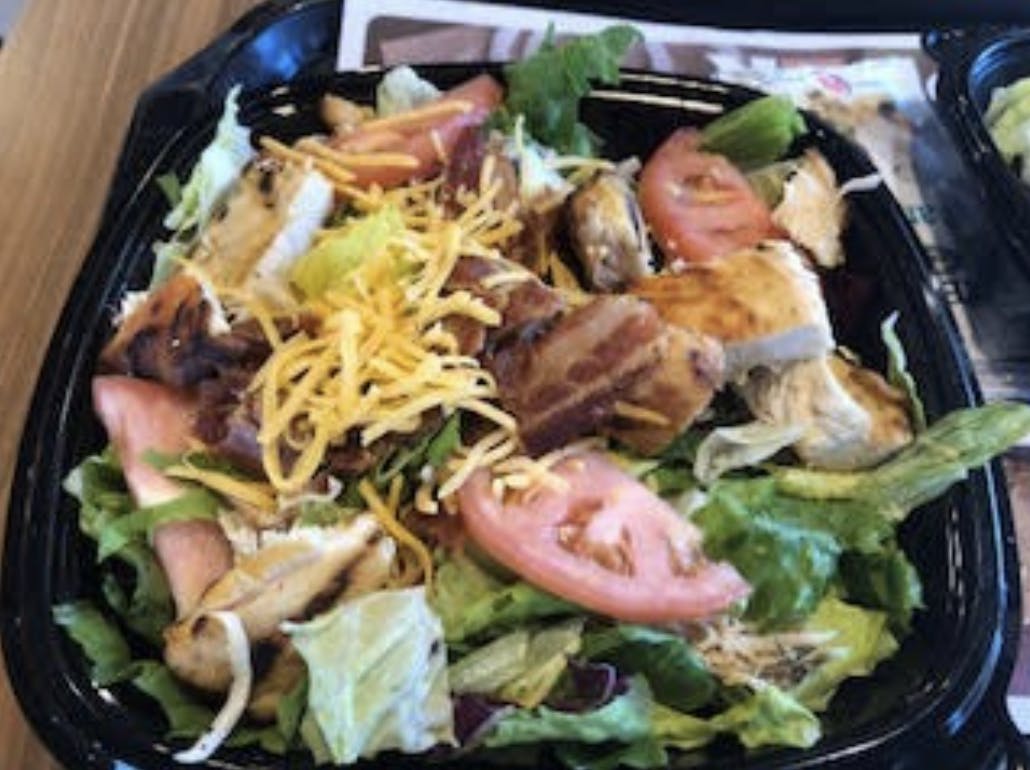 Better value for the money than McDonald's but still not the best experience for a "low carb-er".
I had a triple whopper without the bun for $5.99. For me, BK's burger has an artificial grilled flavor that I don't like and that stays in your mouth for the rest of the day. But this is an option for those of you who don't mind the taste. 3 patties for $5.99 is a pretty good price.
I also had a grilled chicken club salad for $5.89. A better option than McDonald's as the dressing only contained 2 g of carbs. The salad then tasted better as a whole experience.
Even though the artificial grill flavor keeps coming back to my mouth and mind the rest of the day, I will rate this experience 2.5 stars.
Summarizing 10 days of eating fast food
Yes! Eating low carb at fast-food chains can be done! The main options are either burgers without a bun or salads.
Burgers
When it comes to burgers, it's a no-brainer. Burgers ar easy to make low carb if you pick the right place. Both In-N-Out and Five Guys does the job. My personal favorite fast food place of all is Five Guys!
I also tried removing the bun from the burgers at a couple of places like Mc Donald's and Burger King. This was OK, but far from the great results you will get if you choose Five Guys or In-N-Out.
Salads
When it comes to salads you can get decent ones at Wendy's, Chipotle and even Subway. I like the Subway version as they toss the leaves in dressing before serving. Chipotle is the best bang for your buck as you get a good portion of guacamole on top: its fat content and nutritional density keep you feeling fuller for longer.
My top tips for finding low-carb fast food options
A couple of things to keep in mind when eating fast food:
Check the sauce: Lots of dressings and even coleslaws can and will most certainly be loaded with sugar. I recommend tasting the sauce on your tongue first, to avoid covering your salad in a sugary dressing.
Eat fresh: Some places have their food on hold and ready-cooked. That will get you a faster experience, but the food won't taste as good as if they cook to order. Pei Wei, Chipotle, Five Guys and In-N-Out all cook to order.

Skip the croutons: Salads often come with croutons: don't forget to ask the team member to skip those before adding carbs to your meal.

Order the low-carb options: If a choice is popular, it is more likely to stay on the menu. For example, don't forget to order the "Egg Bites" at Starbucks. They are pretty tasty.
Get creative
Find your own ways to skip the carbs and come up with tasty options! Whether you choose to go with my recommendations or you have another idea you can't wait to try, all the 11 places I visited did have options for low carbers.
The bottom line
On the go, feeling hungry and fast food is the only option? These situations do not need to cause anxiety. There are plenty of lower-carb fast-food options, and some of them are truly delicious and great quality.
—
Claes Petersson
About the author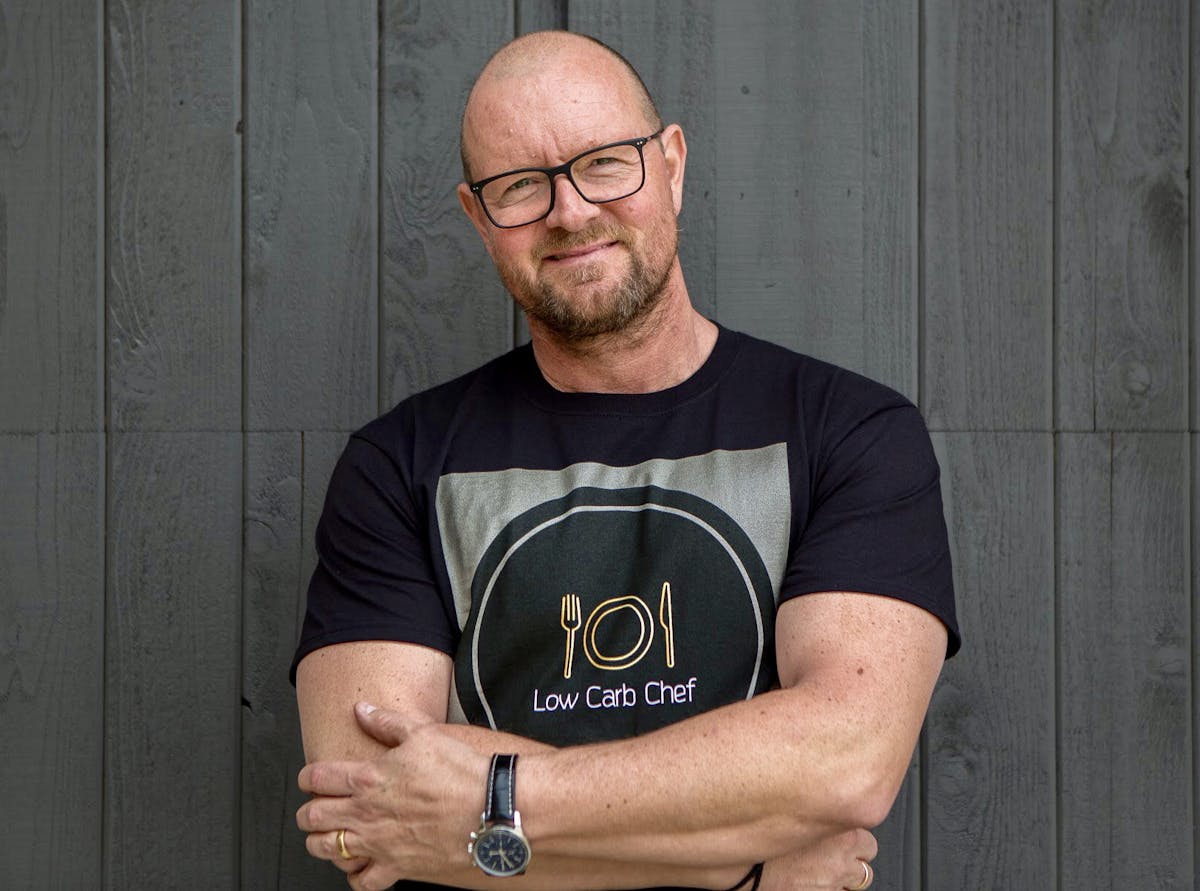 When I grew up, my parents had a grocery store were I helped out after school. We had an amazing butcher who made sausages and liver pate, etc. We had a lady who took care of all the fresh fish and pickled herring etc. My mom was in charge of the veggies and fruits. We were grinding coffee in the store etc. I still remember when the first ever kiwi fruit came to Sweden.
I went to culinary school and graduated as a top student. This started my career as a chef. I spent many years involved in farm-to-table cooking, and had my own restaurant for 10 years. I then wrote a cookbook and began consulting the food industry. 
That was also the start of a new career for me in the world of corporate. I was involved in product innovation for large food companies including the world's biggest pizza company. I discovered low-carb cooking in 2012 after trying low carb for myself and experiencing the health benefits first hand.
So, here I am, to take you deeper in to my life of healthy cooking by posting tips, recipes and sharing the fundamentals of cooking.
More
Fast-food meal plan
The meal plan below is available through Diet Doctor Plus. Not a member?
Sign up for a FREE 30-day trial
to get our fast-food meal plan and many other membership benefits. After the free trial ends, it's only $11.49/month or $99/year.
DD+ MEMBERSHIP
A ketogenic meal plan offering you a week of delicious fast-food favorites in a healthy homemade version. Enjoy pizza, burgers and tacos, and stay below 20 grams of carbohydrates per day.
Top keto and low-carb basics videos
We do not make any money from recommending these or any other products.

We do not show ads, sell products or take money from industry. Instead we're funded by the people, via our optional membership. Learn more ↩