Live stream the Metabolic Health Summit this week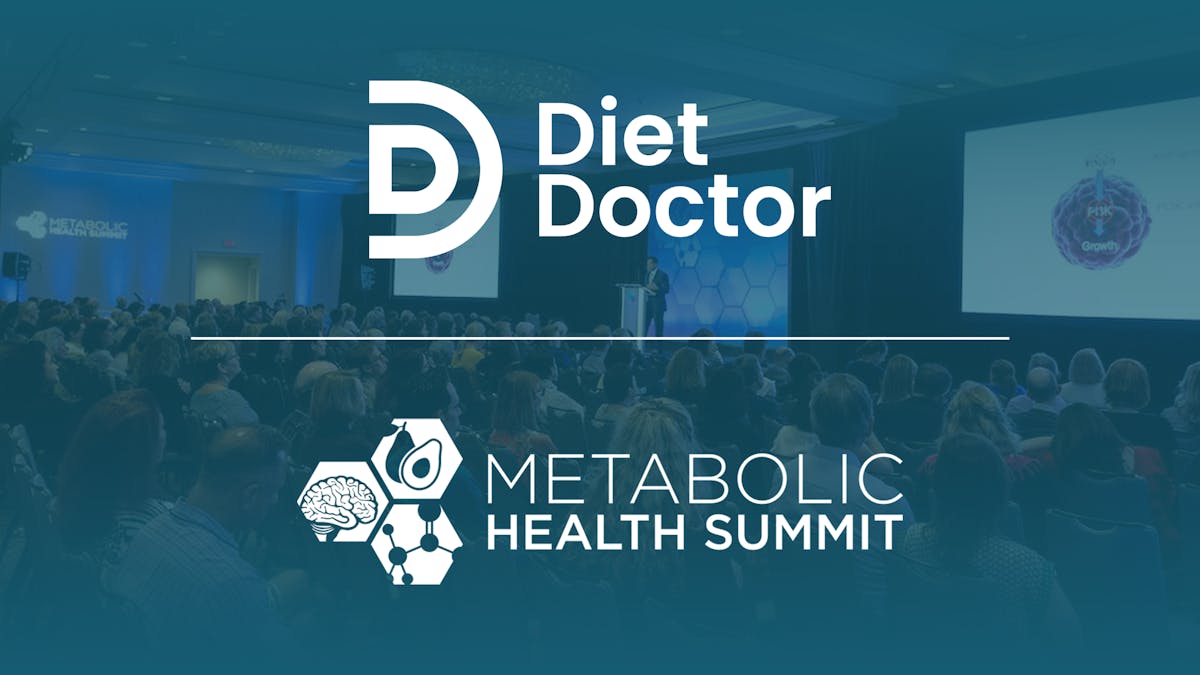 Do you want to learn the latest science on using the ketogenic diet to improve mental and physical health?
Then check out the proceedings of the fifth annual Metabolic Health Summit that takes place this week, from May 5 to 8, in Santa Barbara, California.
You don't have to hop on a plane; just sign up to be a virtual participant and view the live stream of the conference presentations.
Or, you can check out Diet Doctor's series of video interviews with the key speakers on the Diet Doctor YouTube channel.
Starting May 5th, Diet Doctor medical director Dr. Bret Scher will discuss key points of speakers' presentations and regularly upload short interviews to our channel, which you can view for free.
The summit is a key conference event on the low carb calendar, presenting the latest science on ketosis and metabolic health. The four-day conference agenda includes fascinating lectures on the use of the ketogenic diet to address mental health conditions, neurologic disorders, Alzheimer's disease, cancer, spinal cord injuries, and more.
Diet Doctor founder and CEO, Dr. Andreas Eenfeldt will speak at 10:30 am Pacific time on Saturday May 7th about low carb, protein, and satiety for metabolic health. Dr. Scher speaks at 9 am Pacific time the same day on how to evaluate the blood lipids of individuals who see their cholesterol increase on a low carb diet.
The Metabolic Health Summit (MHS) is an international scientific conference on metabolic health co-hosted by Dominic D'Agostino, PhD, Angela Poff, PhD, and Victoria Field. Diet Doctor has a number of podcasts and videos detailing the cutting-edge scientific research of both Agostino (here and here) and Poff (here and here).

The summit brings together international clinicians, academics, scientific researchers, and keto influencers, but is also open to the general public. For more information see: Metabolic Health Summit.
---