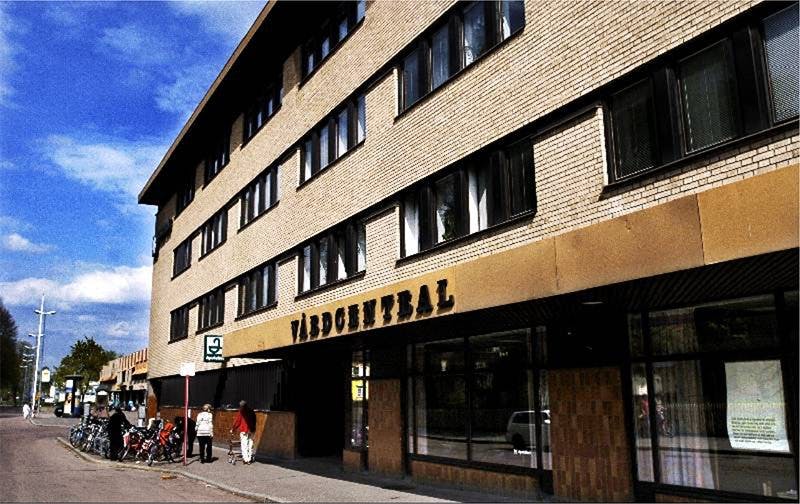 After nine years in my current position I quit. It has been a good and instructive and valuable time, but it no longer works. It's not efficient enough.
I just resigned – despite the fact that I like my job, my colleagues and my work place. There's something more important to do that requires and deserves total focus. I'm not talking about quitting the blog or the Diet Doctor venture, but my job as a family physician.
Nine Years in One Place
I've worked at Health Center Gripen in Karlstad, Sweden, since the spring of 2006, including a few scattered years of specialist training at the Central Hospital in the same city. In 2010, I completed that training and became a specialist in family medicine. I have since then worked part time at the Health Center Gripen and the rest of the time with the blog and the Diet Doctor company.
At Gripen I've tried to focus on what I'm passionate about: monitoring and assisting patients with metabolic problems such as obesity and type 2 diabetes. This has been quite successful and I've felt great support and understanding from colleagues and managers. I have nothing to complain about from them. I've even received special treatment: an opportunity to devote some of my work time specifically for this type of patient. I'm very grateful for everything that these patients have taught me.
The problem is that even at a large health center it's difficult to exclusively handle what you yourself are most interested in or do best. More or less inevitably you have to put half of your time – or more – on other things. At best, other health problems, at worst, piles of paperwork with no tangible value. A thousand things that someone else could easily do as well as I, or better.
It may seem like a luxury problem to have but it doesn't work for me anymore. The world's problems with obesity and diabetes are enormous and growing. There are equally enormous opportunities to halt and reverse the trend. With the help of my colleagues in Team Diet Doctor and our contacts around the world – for example in Cape Town the other week – a picture is emerging for a role we can play in that development. The role requires a total focus and hard, smart work. More focus than ever.
A doctor at a clinic can make big difference for a few hundred patients each year. That's fantastic. But if it comes at the cost of not having time to make a similar difference for many times more people – perhaps ultimately millions of people – it's not OK. Therefore, I could unfortunately only choose to resign.
Towards the Future
This is a time-out from my career as a practicing physician. This is the end of the beginning.
The goal is to return – in a different and much more effective way – to part-time work with patients. Work that may make a difference for many, many more who need it. If our plans pan out, something really exciting will take us here at Diet Doctor to a new level. As soon as possible, tentatively next year. And we have another piece of big news that's coming up much sooner, probably next month.
You'll hear more about the plans here at the blog when the time comes. Meanwhile our work here continues more focused than ever. We are now four people – including myself – working full time with all our efforts, and two working part time.
We are growing faster than ever. So does our ability to work together to make a difference in the world.
More