Health agencies embrace homemade face masks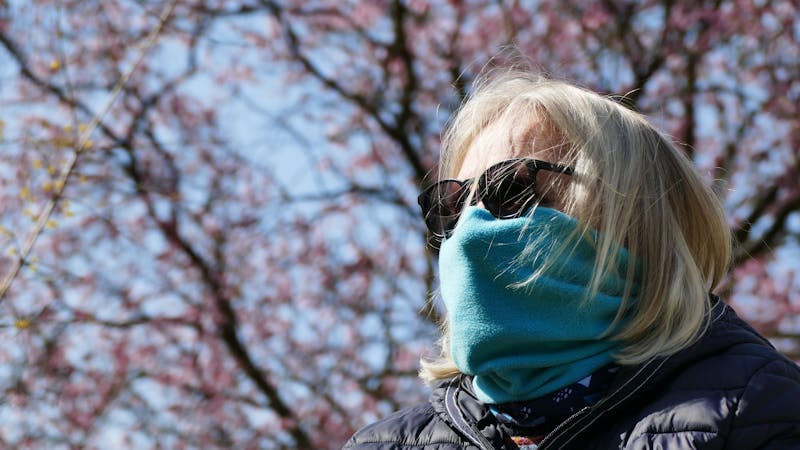 Is it an about-face? Or simply facing the facts that were becoming as plain as the nose on your face?
Yes, that's right: global health authorities now acknowledge that homemade face masks do work to reduce the chance that an infected person, with no symptoms, will pass the coronavirus onto others.
Recently both the US Surgeon General and the US Center for Disease Control have changed their policy from against to in favor of homemade face masks to fight the coronavirus. Canada's head of public health also recently did the same.
"The virus can spread between people interacting in close proximity — for example, coughing, speaking or sneezing, even if those people were not exhibiting symptoms," said Dr. Jerome Adam, US Surgeon General, who explained the evolution of the change in decision in an April 4 briefing with the US President.
"In light of this new evidence, CDC recommends and the Task Force recommends wearing cloth face coverings in public settings where other social distancing measures are difficult to maintain."
Last week, in advance of the health authorities' change of face, Diet Doctor delved into the growing global debate about face masks and examined the evidence and opinions for and against. Adding to the growing body of evidence, the pre-eminent journal Nature came out with new research April 4 that supported masks.
Diet Doctor decided the evidence was too strong to ignore: leave the medical grade masks for the front line workers, but we should all don homemade face masks when we absolutely have to go out.
Our news post was widely shared. Some of you were in great support. Others criticized us for taking on a controversial topic not related to the low-carb diet.
As a health company we felt it was essential, life-saving information and we had to take a stand. It was especially important to inform many in our audience who may be at higher risk of severe infections, complications and even death because of underlying diabetes, metabolic syndrome, high blood pressure or obesity.
Our full article links to research, sites for making easy masks, and describes the proper care and handling of a face so that you don't inadvertently contaminate yourself or others. Check it out.