Rural Canadian doctor documents diabetes improvements with low carb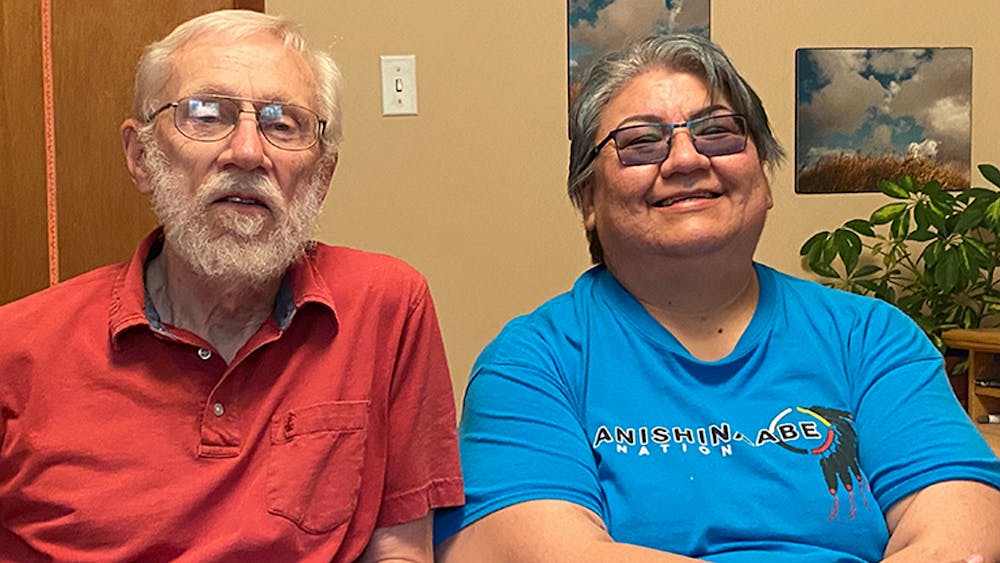 Dr. Waldy Loewen is a retired family doctor, working in a small Canadian town, who coaches patients with type 2 diabetes to use low carb diets to improve or reverse their diabetes.
Over the last two years, Dr. Loewen has collected health data on 22 of his patients with diabetes who have completed one full year on a low carb diet. Only one of the patients was lost to follow-up during the second year; the remaining 21 patients continued with his coaching for another 12 months of low carb eating.
And the results? Impressive.
His patients lost an average of 31 pounds (14 kilos) in the first year. All 22 had significant reductions in their blood sugar that greatly improved or even reversed their diabetes. The majority were able to come off insulin and reduce or eliminate other drugs.
"My message is that an ordinary retired family doctor, working with ordinary humans, can achieve remission rates of type 2 diabetes that rival any more-sophisticated and expensive practice in the world," said Dr. Loewen who practices in the Northern Ontario town of Kenora, near the Manitoba border.
Kenora has a population 15,000 people, of which 20% are Indigenous (First Nations). In Canada, the Indigenous population has nine times higher rates of diabetes than the general population.
Dramatic, life-changing results
Dr. Loewen's small study documents individual results that were dramatic and life-changing. For example, one 47-year-old Indigenous patient, Charlene, who started the low carb diet in March 2020, weighed 360 pounds (163 kilos) at the beginning of the intervention.
She lost 62 pounds (27 kilos) in the first year and maintained a 50-pound weight loss at 24 months. Her HbA1c (a measure of blood sugar levels over three months) went from a diabetic level of 7.10% to a normal level of 5.5% over the 24 months of low carb eating. Her C-reactive protein (CRP — a measure of inflammation) declined from 12.93 mg/L to 5.4 mg/L.
But most notably, she'd had a recurrent unhealing diabetic leg ulcer for seven years that had even necessitated hospitalization. The leg ulcer finally healed within eight months on the low carb diet, which astounded and relieved both Charlene and Dr. Loewen.
"It is interesting that if this patient eats sugar, which she rarely does, the area of former ulceration becomes intensely itchy," said Dr. Loewen. "She is strongly motivated to persist with carbohydrate restriction because a close relative had both her legs amputated due to type 2 diabetes."
Some find it easy, others find it hard
Dr. Loewen notes that staying on the diet long-term can be challenging for some patients. There was some "slippage" among the patient group in the second year during the pandemic, with an average weight regain of 5 pounds and slight increases in HbA1c.
However, the majority continued to be much improved in all their health markers. For example, the reductions in HbA1c went from an average of 8.06% to 6.6% in the first year and settled at 7.10% in the second.
"For some people, doing low carb is incredibly easy, particularly if they haven't had diabetes for very long, or they're very motivated by having had friends or relatives with diabetes complications," Dr. Loewen said. "But for some people, keeping to the diet is really hard. They start off okay for the first 6 to 12 months. But psychological stress, bereavement, depression, and the isolation and anxiety of the pandemic can all make it much harder to stick to low carb. Temptations are everywhere, such as a family birthday party or get-together. Under stress and with temptation in front of them, it is easy to go back to old styles of eating."
While four patients had a return of their diabetes in the second year, three of them have now recommitted to low carb eating.
Dr. Loewen presented his findings in a poster session at the Metabolic Health Summit in Santa Barbara in May, where his work impressed many of the delegates, including Dr. Bret Scher, medical director of Diet Doctor.
"Dr. Loewen has great results," said Dr. Scher. "It is not surprising that we see companies like Virta Health, with coaches, and extensive online resources achieve reversal of diabetes. But Dr. Loewen shows that a solo doctor working in the middle of rural Canada can achieve good results, too, with little to no support staff. That's so cool!"
In 40 years of practice, never saw diabetes reversal
Dr. Loewen's story of discovering low carb diets, and deciding to focus in his retirement on helping people with diabetes do the diet, is inspiring.
Now 78, he graduated from medical school in 1968. In more than 40 years of practice as a GP, most of that in Kenora, he had never seen a patient with diabetes improve. "They just got worse and worse. It was a horrible feeling to not be able to help them as a doctor, no matter what you did."
Then, in 2014, he attended a primary care conference in Vancouver and heard Dr. Jay Wortman speak about his experience working to reverse diabetes using a low carb, traditional diet among Indigenous patients in the remote community of Alert Bay, BC and creating a documentary.
Dr. Loewen was shocked, surprised, and fascinated by Wortman's work. Why had he never heard in his many years as a doctor that diabetes could be improved, even reversed, with a low carb diet?
He set out to learn everything he could about the diet, even visiting Dr. Wortman in his office, visiting Alert Bay to talk to patients and clinicians there, and attending many low carb conferences and cruises over the intervening years.

When he retired from general practice in 2019, he decided to focus on helping patients with diabetes. He let health providers in his region know that he would take referrals of their patients with diabetes. More than 20 doctors and nurse practitioners sent him referrals.

At first, he met with patients in person, but when the pandemic hit he moved all his consultations online. Now he is back seeing patients in person again. He plans to continue to collect data on the patients he is still seeing into a third year.
The original 22 patients range in age from 26 to 79, with an average age of 58. There were 7 men and 15 women. The average starting weight was 239 pounds (108 kilos). Dr. Loewen referred patients to the Diet Doctor website for recipes and information. He kept meticulous records of their progress.

Along with improved HbA1cs and weight loss, he also documented improved liver function tests, reduced inflammatory markers, and improved blood lipids.
"I'm surprised that more physicians aren't documenting the dramatic benefit of carbohydrate restriction in a systematic way that would prove its effectiveness," he says.
Dr. Loewen has been invited to present his findings to medical staff in a Grand Rounds session at the regional Lake of the Woods Hospital at the end of June. He has also sent a paper summarizing his approach and data to Canadian medical journals.
"I've been telling everyone who asks what I'm doing. It is so rewarding to see the impact on my patients — especially since, for decades, I never saw anyone get better with diabetes. Now I'm having so much fun. It is life-changing for them and so rewarding for me.
"I think more doctors will be drawn to something that is so satisfying as a doctor. We just need to share our data," he says.
Congratulations Dr. Loewen for showing how this important information and coaching can dramatically improve patients' health.
---