Major new study: Getting blood pressure below 120 saves lives – and increases risks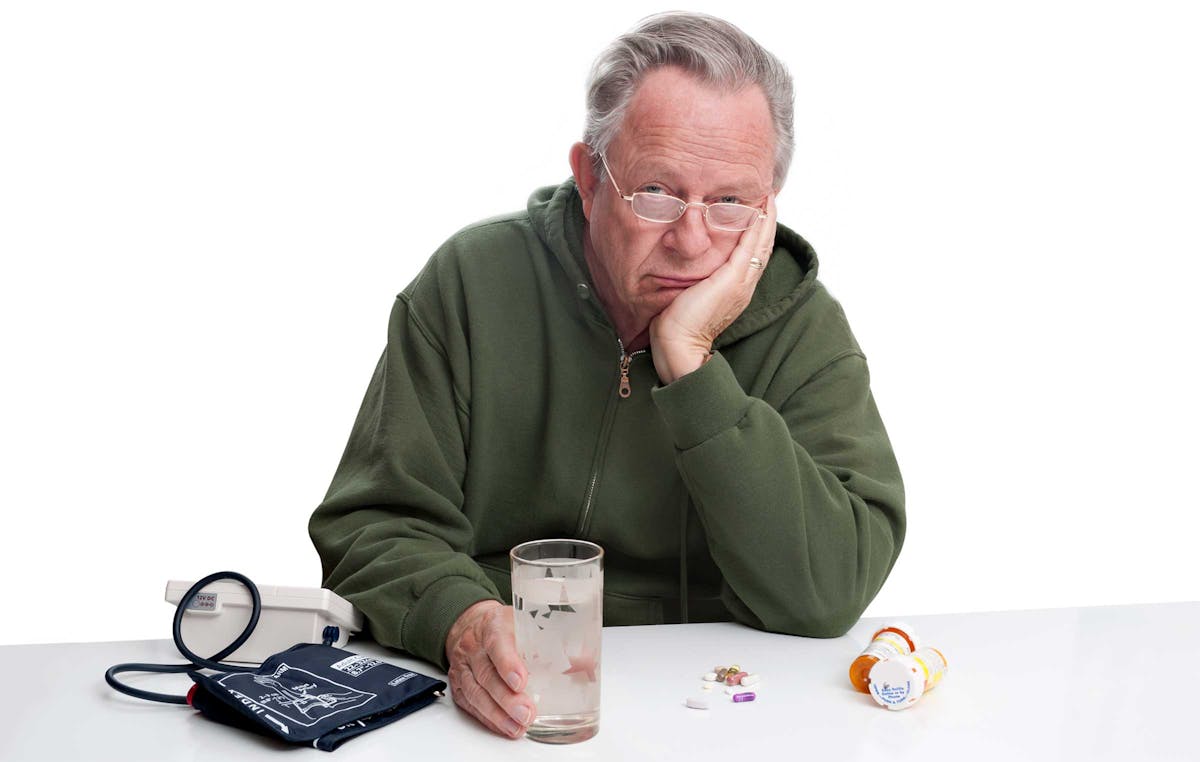 A new
just-released study
may transform the medical treatment of high blood pressure.
High blood pressure is super common in the modern world – about a third of the adult US population have it, and another third have borderline high blood pressure. Only one third of the adult population have "normal" pressure (under 120/80). High blood pressure increases the risk of diseases like heart disease and stroke.
The most common treatment by far – and the only treatment that doctors have time for during a 10-minute consultation – is drugs. It's not uncommon for people with high blood pressure to get one, two, four or even more drugs to take daily for controlling their blood pressure.
The question has been how aggressively to treat high blood pressure in people at risk of complications from it. Earlier studies has only proved a benefit from lowering blood pressure to below 140 systolic pressure. Studies targeting lower goals have been small and inconclusive.
This new big study – funded by the National Institute of Health and other government organizations (not the pharma industry) – compared a goal of below 120 to a goal of below 140. The results were so clear that the study was stopped in advance after 3.2 years.
The good news
Risk of premature death during the study dropped by about 1.2 percent in absolute numbers in the intensively treated group. In other words participants had a 1.2 percent greater chance of not dying during the study, due to taking more blood pressure lowering drugs. This is actually quite impressive. The risk of cardiovascular problems also dropped significantly.
The bad news
Lowering blood pressure this much required on average 3 drugs to be taken daily. Quite a few patients needed 4 or more drugs. All these drugs come with the risk of side effects.
Unfortunately the risk of serious side effects also increased – like the risk of ending up in the ER due to fainting from low blood pressure (risk up by 1.1 percent in absolute numbers) or having your kidneys damaged or totally give up on you (risk up by 1.3 percent).
The bottom line
Yes, it's good for cardiovascular health to have a normal blood pressure. But aggressively lowering it with drugs always comes with side effects. These are not just about the serious things that makes you end up in the hospital. The more minor side effects are much more common. Feeling tired, lacking energy, gaining weight from beta-blockers, etc.
The really good news is that you can improve your blood pressure without 3, 4 or more daily drugs. And without any of the side effects. Here's how: