A ketogenic diet for beginners
impressive results
.
In this guide, we'll share everything you need to know about a keto diet and provide helpful guidance for achieving a healthy, successful keto lifestyle.
Related
What is a keto diet?
A ketogenic diet — more commonly known as a keto diet — minimizes carbohydrates while allowing generous amounts of protein and fat.
Carbohydrates, or carbs, are found in starches, sweets, and other foods that provide your body with glucose, which your muscles and other organs use for fuel.
When on a keto diet, you reduce carbs to the point where your body mostly stops using glucose for energy, and instead uses fat — either the fat you eat or your stored body fat.
Additionally, your liver produces molecules called ketones. These ketones can be used by your brain as an alternative source of energy, and they also provide other potential benefits.123
Learn more about ketosis in the guide below.
Eating a keto diet lowers insulin levels, often dramatically, which can help you access your body fat stores for energy. This might make weight loss easier and is a big reason for this diet's popularity.4
A keto diet has also been shown to reduce hunger and improve body composition.5 And there are many other potential benefits, as you'll soon learn.
Watch the entire 8-part video course
Start your free trial
to get instant access to this and hundreds of more
low-carb TV videos
. Plus
Q&A with experts
and our awesome
keto meal-plan service
.
Start your free trial
Cautions before starting keto
Interested in getting started right away? Let's take a quick pause first.
Although most people can safely follow a keto diet, some of us need to take precautions before beginning:
Are you concerned that a keto lifestyle may not be a great fit? Check out our guide, "Is a low-carb or keto diet right for you?" You can also read our discussion of a recent paper about the potential contraindications to a keto diet.
Disclaimer:
While the ketogenic diet has many proven benefits, it's still controversial. The main potential danger involves medications for diabetes or blood pressure, where doses may need to be adjusted (see above). Discuss any changes in medication and relevant lifestyle changes with your doctor.
Full disclaimer: This guide is written for adults with health issues, including obesity, that could benefit from a ketogenic diet. Controversial topics related to a keto diet, and our take on them, include saturated fats, cholesterol, whole grains, red meat, whether the brain needs carbohydrates and restricting calories for weight loss.
Summary
On a keto diet, you eat very few carbs, which causes your body to shift from burning mainly glucose to burning mainly fat for fuel. Although keto eating has many potential health benefits and is safe for most people, it's not right for everyone. You'll need to work with your healthcare provider if you take certain medications.
How do you eat a keto diet?
When following a keto diet, the idea is to eat very few carbs, a moderate amount of protein, and as much fat as you need to feel satisfied, rather than stuffed.
Carbs can provide your body with energy, but there's no minimum amount your body actually needs.6 On a keto diet, the fewer the carbs, the more effective the diet seems to be for reaching ketosis, losing weight, and improving type 2 diabetes.7
How many carbs can you eat to get into ketosis and remain there? While this varies from person to person, aim for a maximum of 20 grams of net carbs per day, especially at the beginning of your keto journey.89 All of our keto visual guides provide net carb counts for whole foods like fruits, vegetables, and nuts.
Getting a moderate amount of protein on a consistent basis is important.10 Excellent sources of protein include meat, fish, eggs, and soy.
Fat provides flavor, helps you feel full, and is your main energy source when following a keto lifestyle. We recommend choosing minimally processed fats and oils most of the time, and adding as much to your diet as you need to feel satisfied. You can learn more in our guide to healthy fats on a keto diet.
What to eat on a keto diet
Is a keto diet restrictive? We don't think so!
You can enjoy a wide variety of delicious, filling foods on a keto lifestyle, such as:
Check out our detailed list of foods to eat on a keto diet and our keto grocery list, which you can print out and take to the supermarket.
Foods to avoid on keto
On a keto diet, avoid higher-carb foods and beverages. Essentially, you want to exclude anything that isn't included on the keto foods list above. These no-go foods include:
Cakes, pies, cookies, ice cream, or other sweets
Sugar-sweetened beverages
Bread, pasta, rice, cereal, corn, and other starchy foods — including those made from whole grains
Potatoes, sweet potatoes, and other below-ground vegetables
Legumes (beans, lentils)
Fruit juice and most fruits
Milk (other than small amounts in coffee or tea)
Beer and sweet alcoholic beverages
What to drink
What is the best keto beverage? Plain still or sparkling water is the clear winner, although unsweetened coffee and tea are good choices as well. We recommend learning to enjoy beverages plain or with just a splash of milk or cream.
If you must sweeten your coffee or tea when first starting out, make sure to choose a keto-friendly sweetener.
What about alcohol? An occasional glass of dry wine or standard drink of pure liquor can be part of a keto lifestyle.
Learn more in our keto drinks and keto alcohol guides.
Summary
A healthy keto diet is low in carbs, moderate in protein, and unrestricted but variable in fat. Keto-friendly foods include meat, eggs, below-ground vegetables, and natural fats. Avoid high-carb foods and beverages, including "whole grains," most fruit, and juice.
Keto meal planning
Now you know what foods to eat on a keto diet. But how do you put them together to create keto meals?
Keto meal planning can be pretty simple:
Start with a serving of meat, seafood, eggs, cheese, or tofu. Aim for a portion that's about the size of a smartphone, or larger if you have higher protein needs. (Use our target protein ranges chart to see how much protein you need per day.)
Add below-ground vegetables (raw or cooked). Top with salad dressing, butter, or sauce as needed for flavor and fullness.
Season food with salt, herbs, and spices.
Drink water, coffee, or tea.
It's that easy, and it can be absolutely delicious!
Keto recipes
Would you like to make keto-friendly versions of some of your favorite high-carb foods? We have recipes for bread, pizza, pancakes, and more. The best part? All of these recipes are keto-approved and made from healthy, minimally processed ingredients.
For more low-carb meal ideas, we have over 500 keto recipes you can try anytime you like. These tasty, easy-to-follow recipes will help you to stay on track.
Keto meal plans
Following weekly meal plans can make keto eating even simpler.
Check out our free 14-day keto meal plan, which provides recipes for breakfast, lunch, and dinner for two weeks.
Using our premium meal planner tool, you also gain access to 60+ keto meal plans — complete with recipes, customized shopping lists, and more.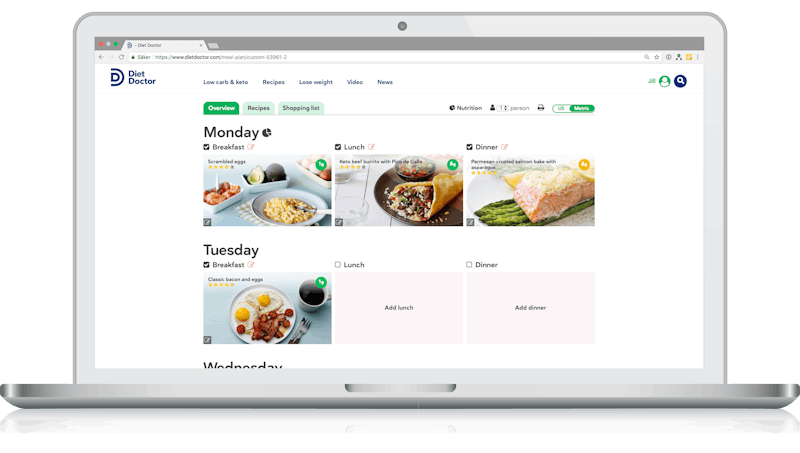 Time-saving planner tool
Meal plans include practical shopping lists. You can also tailor your own meal plans, using any of our 900+ low-carb recipes, and save them for later.
Try membership for free
Already a member? Log in
Our meal plan themes include budget, family-friendly, keto vegetarian, dairy-free, and more — all of which provide 20 or fewer grams of net carbs per day.
Our customizable meal planner allows you to swap out recipes, skip meals, or even construct your own keto meal plans from scratch, using our recipes.
Summary
Planning keto meals is simple. Include protein, keto vegetables, healthy fat, and season as desired. For variety and inspiration, try out our keto recipes and meal plans.
Why might you want to do a keto diet?
What benefits might you experience by switching to a keto diet? Quite a few, possibly.
In recent years, keto diets have become increasingly popular because they often deliver impressive results for weight loss, type 2 diabetes, and other conditions.
Lose weight
Science shows keto and low-carb diets are often effective for losing weight.12
In fact, more than 30 high-quality scientific studies show that, when compared to other diets, low-carb and keto diets lead to greater weight loss.
Why do keto diets work so well for losing weight? As discussed earlier, being in ketosis lowers insulin levels, which can help you access your body fat stores more easily.13
Another reason may be that keto diets help people naturally eat less, as a result of feeling more satisfied.14
It's also possible that following a low-carb diet might help you burn more calories — although this hasn't been widely studied.15
At this time, keto diets haven't been tested against more moderate low-carb diets for weight loss in formal studies. Yet, it seems keto diets may possibly have the edge.16
More than 250 people have shared their stories of losing weight — and achieving other health improvements — by following a keto lifestyle.
Check out our full guides to learn more about keto and weight loss:
Control or reverse type 2 diabetes
Keto and low-carb diets can provide powerful blood sugar control for people with type 2 diabetes.17 In an encouraging move in the right direction, the American Diabetes Association recently acknowledged this.18
This makes perfect sense, since carbohydrates raise blood sugar much more than either protein or fat.19 To lower blood sugar, eat fewer carbs. It can be that simple.
In fact, low-carb diets can lower blood sugar so much that insulin and other diabetes medications often need to be reduced — or, in some cases, discontinued altogether.20
In the past, type 2 diabetes was considered a progressive disease that worsened with time, requiring more and more medication. However, we now know that ketogenic eating can actually reverse type 2 diabetes or put it into remission, meaning you may be able to stop all medications while still normalizing your blood sugar.
You can read more than 200 success stories about people who improved or reversed their type 2 diabetes with keto.
Also, check out our complete guide to reversing type 2 diabetes.
Improve metabolic health
Ketogenic diets may play a strong role in improving several markers of metabolic health, including blood pressure, blood sugar, HDL cholesterol, and triglyceride levels.21
This way of eating seems to be particularly beneficial for those with metabolic syndrome, a condition marked by insulin resistance that increases heart disease risk.22
In studies, when people with metabolic syndrome follow a keto diet, they typically lose weight and many of their health markers improve — often significantly.23
Learn more about insulin resistance in our guides below.
Reduce hunger and achieve success with intermittent fasting
Why is it so tough to stick to most diets? It could be because they can often lead to hunger.24
This isn't the case with keto diets, which tend to have the opposite effect. They've been shown to reduce appetite in multiple studies.25
Although the reason keto diets tend to decrease hunger isn't fully understood, being in ketosis has been linked to lower levels of "hunger" hormones and higher levels of "fullness" hormones.26
Also, when you cut back on carbs but are allowed enough protein and fat to feel satisfied, you're likely to eat less overall.27
On a keto diet, you may end up not only eating less but also less often, because you stay full longer. For some, intermittent fasting or time-restricted eating naturally becomes part of their keto lifestyle.28 Eating within a narrow time window can promote weight loss and possibly provide other health benefits.29
Read our complete guides to managing hunger, intermittent fasting, and eating OMAD (one meal a day).
Other potential benefits
Although there's less high-quality research about the benefits of a keto diet for other conditions, emerging evidence suggests that it might be helpful for some people — and for many, it's certainly worth trying:
Keep in mind that although keto diets often lead to dramatic health improvements, results will likely vary from person to person. Don't compare yourself to anyone else. Just stay on track, celebrate personal victories, and be proud of your progress.
Summary
A keto diet has been shown to provide several benefits, such as weight loss, reversal of type 2 diabetes, and improved metabolic health. However, results may vary from person to person. Focus on your own keto journey.
Side effects and how to manage them
Ask someone on a keto diet how they feel, and there's a good chance they'll report feeling great and having lots of energy — if they've been on keto for a few weeks or more.31
However, the first few days to weeks can be tough, as your body switches from burning mostly glucose to burning mostly fat for fuel.
This shift can lead to what's commonly known as the "keto flu." It happens as a result of changes to your body's balance of fluid and minerals when you begin eating a diet very low in carbs.
Symptoms of keto flu
Symptoms of keto flu include:
Fatigue
Headache
Irritability
Lack of motivation
Difficulty focusing ("brain fog")
Dizziness
Muscle cramps
Fortunately, it's very easy to cure keto flu — or minimize symptoms before they start — by replenishing fluids and electrolytes.32It's often as easy as drinking a cup or two of salty broth or being liberal with the salt shaker. Learn more in our complete guide: The keto flu, other side effects, and how to cure them.
Even after you've conquered the keto flu and have adapted to your new way of eating, you may need additional fluids or electrolytes, especially if you're active or live in a hot climate.
Do you need more salt? Are you drinking enough water? Should you supplement with magnesium or potassium, or can you just eat foods rich in these minerals? Read our electrolyte supplementation guide to find out.
Or are you concerned about salt intake? You can learn more in our comprehensive guide on salt.
Summary
The keto flu is caused by fluid and mineral changes that happen when your body switches from using mostly glucose to mostly fat for fuel. Symptoms include weakness, fatigue, headaches, and muscle cramps. Keto flu symptoms can be cured or minimized by upping your intake of water and electrolytes, especially sodium. Occasionally you may need to increase water and electrolytes for other reasons as well.
Keto FAQ
Before getting started, you may have a few — or perhaps even several — questions about keto diets.
Here are a few of the more commonly asked questions about keto:
Is keto safe?
For most people, eating a keto diet is safe. However, as mentioned earlier, if you take medications for diabetes or high blood pressure, you should speak with your doctor about adjusting your medications.
Those who should avoid being in ketosis include breastfeeding women and people with rare metabolic conditions that are typically diagnosed in childhood.33
For others, being in ketosis is perfectly safe and healthy. However, ketosis is sometimes confused with another condition called ketoacidosis. Although they sound the same, they're entirely different.34
Learn more about ketosis and ketoacidosis.
Keto diets aren't harmful to your heart, kidneys, or bones either.
Read more about why keto diets are overwhelmingly safe in our guide, Top 17 keto and low-carb controversies.
How much weight can I expect to lose on keto?35
Unfortunately, there isn't a one-size-fits-all answer to this question.
Most people lose about 2 to 4 pounds (1 to 2 kilos) during the first week. Some people lose even more.
Keep in mind that a good portion of this is water weight, though. After the first couple of weeks, weight loss often slows down quite a bit. While a lot of people continue losing about 1 pound (0.5 kilo) of weight a week, many others lose more or less than this.
For instance, younger men tend to drop weight quickly and steadily. By contrast, women over 40 often lose weight more gradually and may go for a few weeks without losing any weight at all.
Weight loss typically slows down as you approach your goal weight. If your weight loss hasn't budged for several weeks or months, check out our Top 10 tips to break a weight loss stall.
And remember that a "normal" body weight varies depending on the individual. This is based on your genes, health history, and other factors you have little control over. As long as you eat nourishing keto food when you are hungry and stop when you are full, you'll eventually stabilize at the weight that's right for you.
Read more in our guide, Weight, health & happiness: striking the right balance.
How will I know whether I'm in ketosis?
Sometimes, you'll have a pretty good idea when you're in ketosis.36 Among the most common signs are:
Dry mouth or a metallic taste in the mouth
Increased thirst and more frequent urination
"Keto breath" or "fruity breath," which may be more apparent to others
Initial fatigue, followed by an increase in energy
Decreased appetite and food intake (one of the more welcome side effects!)
If you have one or more of these signs and you're experiencing good results on your keto diet, you may not need to do any testing.
However, the only objective way to verify that you're in ketosis is by checking your ketone levels.
Learn more in our guide, The best way to test ketones in blood, breath, or urine
What is the difference between keto and low carb?
Keto and low-carb diets differ by how many carbs they contain, and sometimes by which foods are included.
At Diet Doctor, we define a keto and low-carb diets by the following:
Keto: Less than 20 grams of net carbs per day
Moderate low-carb: Between 20 and 50 grams of net carbs per day
Liberal low-carb: Between 50 and 100 grams of net carbs per day
On a keto diet, carbohydrates are minimized to achieve ketosis. On a low-carb diet, ketosis may occur, but it isn't a goal.
More questions and answers
Check out our full Keto FAQ page.
Winning at keto
A keto diet can help you take charge of your health and quite possibly improve your quality of life.
Key takeaways
Here are some key takeaways for keto success:
Keep carbs low, get adequate protein, and eat enough fat to feel satisfied, not stuffed.
Eat when you are hungry and stop as soon as you are full.
Focus on the many delicious, nourishing foods you can enjoy instead of carb-heavy favorites from your pre-keto life.
Manage or minimize side effects so you can begin to feel great as soon as possible.
Also, make sure to take advantage of the many resources on our site. We have several guides that you may find very helpful — not only at the start but throughout your keto journey:
See all of our
keto guides here
.
Support can also be key when you're starting a new lifestyle. Our 2-week Get Started Keto Challenge provides everything you need, including encouraging emails, meal plans, and shopping lists. It's completely free, and you can start right away.
Interested in longer-term support? Our popular 5 Weeks of Keto with Kristie and 10-week Weight Loss for Good programs are available to Diet Doctor members.
As a member, you'll be able to join our private Facebook group, which provides a supportive community, where you can learn and share experiences with others.
And remember, although this journey is your own, we're here whenever you need us. We want to help you achieve your goals, and our goal is to help make that happen.
Did you enjoy this guide?
We hope so. We want to take this opportunity to mention that Diet Doctor takes no money from ads, industry or product sales. Our revenues come solely from members who want to support our purpose of empowering people everywhere to dramatically improve their health.
Will you consider joining us as a member as we pursue our mission to make low carb simple?

Click here for more info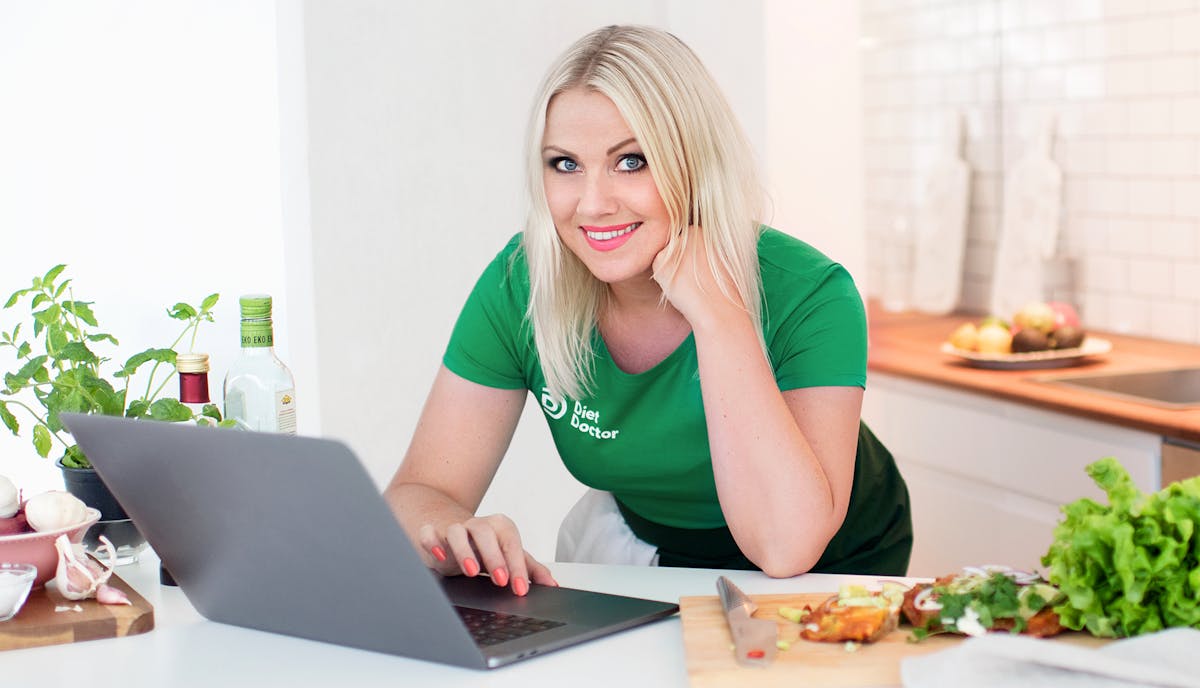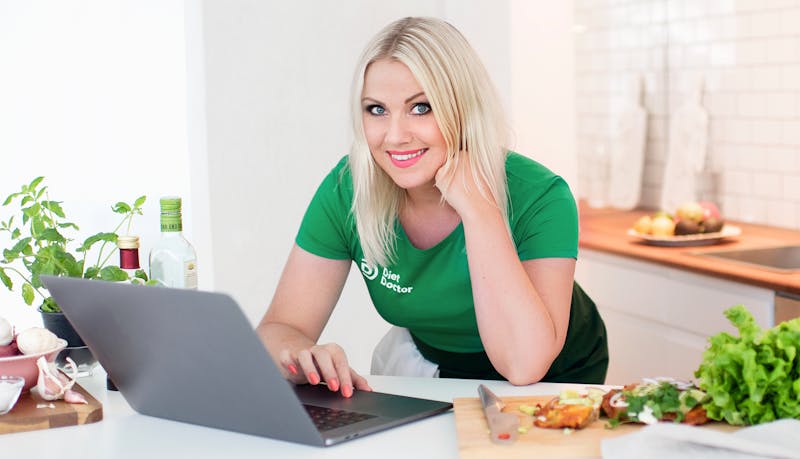 Try our keto & low-carb meal plans for free!
Our popular meal plans are customizable and include shopping lists and nutritional information. Now you can try them out one month for free! Sign up for Diet Doctor Plus today to make your low-carb journey even more simple, fun and delicious. The full Diet Doctor experience also includes exclusive videos, support, programs and more.

Start free trial