Diet Doctor Eat reviews: putting the app in appetizing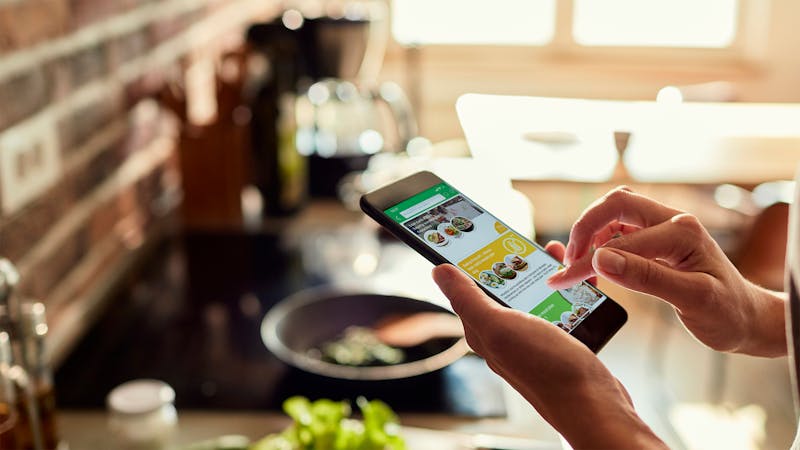 Reviews are coming in: our Diet Doctor Eat app is a hit. (And never fear, the Android app is almost here.)
First launched in January 2019, the app has been updated and improved this year with nifty new features you'll love. It is available for FREE from the Apple App Store.
Here's what some satisfied users have to say:
As with everything from Diet Doctor, this app is beautiful in design, easy to use and has solid information…. If you are eating low-carb or ketogenic diets, this is the best app I have seen so far.
Users especially like the meals plans and shopping lists, which now includes the ability to text your shopping list to another person who is actually doing the grocery run.
I always have my ingredient list when I'm at the grocery store!
Another handy new feature is the ability to add to the shopping list non-keto essentials, like toilet paper, toothpaste, and such. No more needing to keep two lists, one for your keto diet and one for your busy home!
Thanks Diet Doctor, you think of everything. Now I don't have to worry that I'll get all the ingredients I need for a great keto meal, but forget to pick up the dish soap.
Of course, the updated app still has delicious, searchable recipes at the touch of a screen. Instructions, nutritional information, and even cooking demonstration videos are all at your fingertips.
I really love how easy it is to add food to the diary. Well done. This has been a struggle with other apps.
Love this app! Awesome recipes and simple to use. I really like the format …
Diet Doctor members have access to premium features in the app, such as getting the shopping list organized by grocery store department and the ability to customize or create your own meal plans.
This is a great complement to the Diet Doctor website.
We want to hear your comments. And if you have suggestions for improvements or if you are having any problems, you can email app@dietdoctor.com
Earlier