A calorie is not a calorie – not even close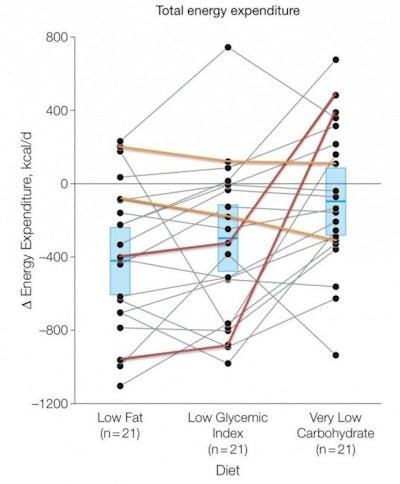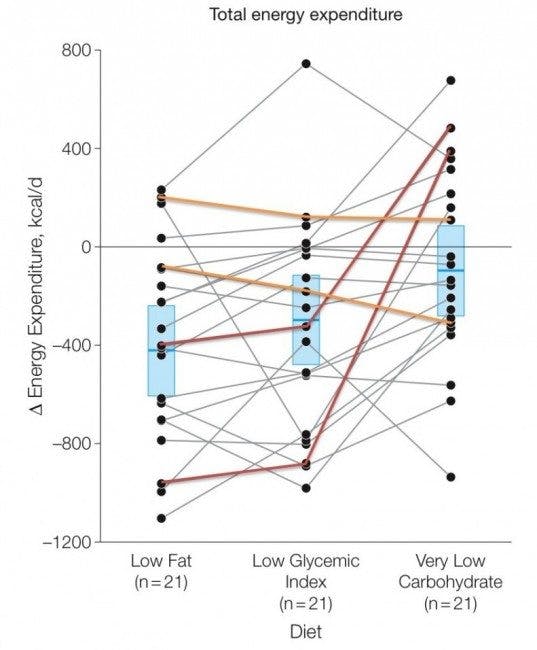 A calorie is not a calorie. Some calories may, for example, make you burn 300 more calories per day (corresponding to 30 minutes of running).
The figure above shows that a strict low-carbohydrate diet on average resulted in burning 300 calories more, compared to a diet much higher in carbohydrates. More details about the study here.
Recommended reading, especially for those who still believe Coca Cola's favorite argument: There's no bad food, only bad character.
The truth is that an exaggerated intake of sugary drinks may force you to run an extra 30 minutes a day to maintain your weight. If you don't get hungrier from all the sugar and eat more (which many do), in which case you could need an extra hour of running – per day – to maintain your weight.
Exercise is great, but for maintaining weight it's easier to avoid sugar and junk food.
More
The #1 Cause of Obesity: Insulin