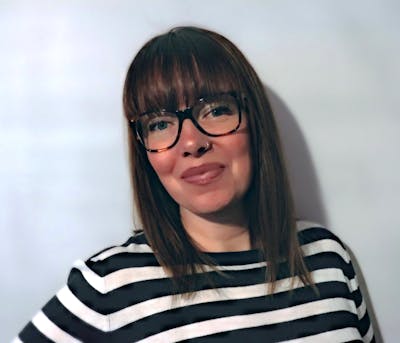 Kate Notwell is a Certified Nutrition Practitioner (CNP), holistic culinary nutritionist and food blogger with a passion for the low-carb lifestyle. Kate has created nutrition programs using LCHF and keto to help her clients and readers with many health issues, especially balancing hormones and blood sugar, and helping reduce the symptoms of polycystic ovary syndrome (PCOS).
Kate was diagnosed with insulin resistance and PCOS in 2012 after a lifelong struggle with weight gain, mood swings, anxiety and depression. After discovering that the low-carb lifestyle stabilized her blood sugars and improved her PCOS symptoms, Kate quit her career in corporate restaurant marketing to pursue a career in nutrition to use her experience to help others.
Since then, Kate has used her Instagram platform as a blog to educate her followers, using her science-based nutrition education and her passion for food and photography to bring LCHF to life. She is a self-proclaimed information nerd who loves researching, writing, and recipe creation, and believes in being open and honest about her real-life struggles and successes. And she loves to create low-carb charcuterie boards.
Articles