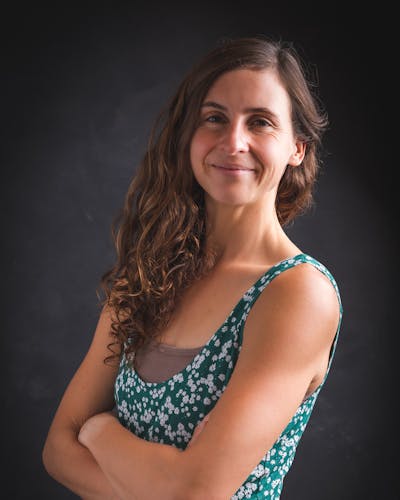 Lenka Selinger is a professional food photographer with a natural talent for making good food look even more tempting through the lens.
Originally from Germany, Lenka decided 20 years ago that she wanted to live somewhere warm and sunny near the sea. She moved to Barcelona and hasn't looked back since.
Although she has a degree in psychology and a PhD in neuroscience, Lenka decided that food photography is where she feels most at home. It combines her passions for food, being creative, and mastering techniques.
Being a foodie is a prerequisite for the job, and when asked what her nutritional philosophy is, Lenka said, "I enjoy food that gives me pleasure." While she enjoys a healthy and mostly vegetarian diet, she doesn't consider anything forbidden. Lenka enjoys working with (and eating!) Diet Doctor's recipes as they're flavorful and easy to make.
In her free time, Lenka likes to spend time with her two young children, running, swimming, and practicing yoga. She is currently working on a low carb and keto cookbook with a friend.