What's wrong with the diet of today?
Why do so many people get obesity, diabetes and heart disease today? Perhaps the answer lies in evolution. But amazingly "modern" nutrition science pretty much ignores human evolution.
It's been 153 years since Charles Darwin published his revolutionary book On the Origin of Species – but nutrition science hasn't yet noticed. That's why they're stuck at a medieval level. That's why dietitians usually are no help for people suffering from obesity or diabetes.
Professor Loren Cordain is perhaps the worlds number one expert on the evolution of the human diet. Here are a a few of his slides from the recent ASBP obesity conference. They tell us a lot:
From 0 to 18.6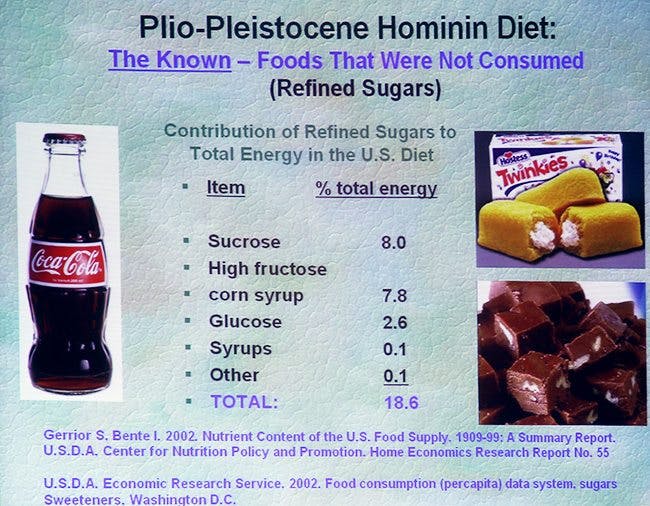 Just a few hundred years ago most humans hardly ate any refined sugars. Now it's a significant part of the American diet. That's a huge problem, as dr Robert Lustig would tell you.
Loren Cordain knows it too:
The saccharine disease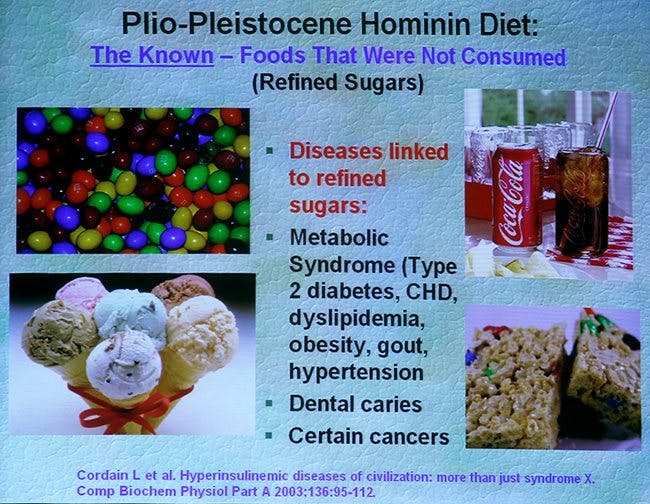 These are the diseases linked to sugar and too much insulin. In fact there are even more examples, like:
Non-alcoholic fatty liver disease
Dementia
Metabolic syndrome in all it's glory.
Bottom line
Nutrition science needs to drop its medieval beliefs in the evil of saturated fat and in the virtue of counting calories. Otherwise it will stay stuck in the past.
If these researchers would just read the most famous book in the history of science, a hundred years late or so, nutrition science and medicine could start moving into the future. And a new age of health could begin.
More
PS
I have a 40 minutes long video interview with professor Cordain coming up. It's quite interesting.