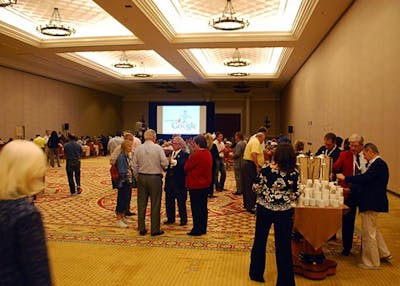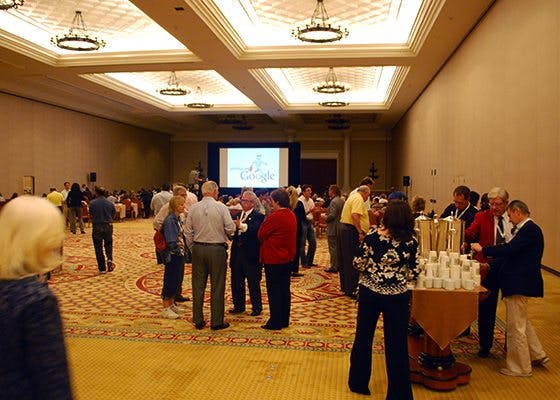 What happens in Vegas does not necessarily stay in Vegas. I'm here to report from the obesity conference. Pictured above is the lecture hall where a couple hundred participants are gathered. Probably this will increase as the last days contain the most interesting talks.
So far I'm positively surprised. Most of the doctors I've spoken to here realize that carbs and insulin are the biggest enemy of obese patients (not fat). Remember: these are doctors who actually treat obese patients. They see what works.
The people who completely deny any connection between carbs, insulin and fat accumulation tend to be academic researchers and theorists. They live in ivory towers, far removed from any human patient. That's their problem. They have no experience in seeing what works.
Listening to these obesity doctors I'm very optimistic for the future. But there is a lot of work to do.