We're hiring a passionate and driven VP of Finance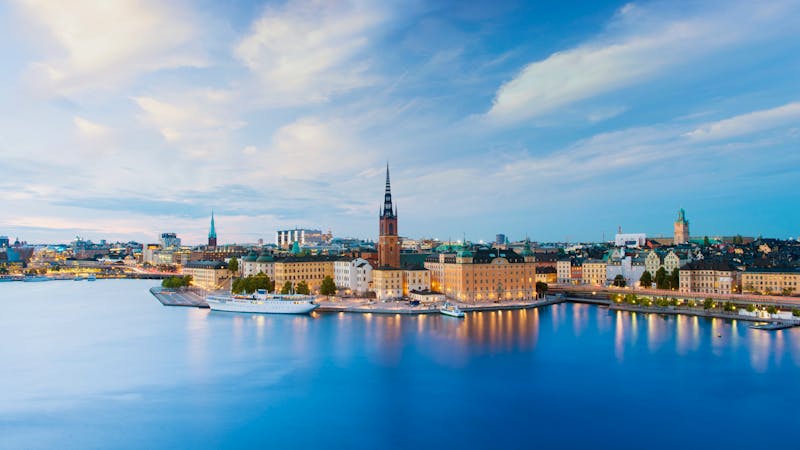 Do you want a role where you can accelerate your career using your analytical skills, financial acumen and drive, to help empower more than a billion people to revolutionize their health? If so, we want to hear from you.
Come join our fast-growing, purpose-driven company in beautiful Stockholm, Sweden. Don't live here yet? No problem – we'll help you move and find a place to live in this wonderful city.
About the position
We're looking to hire a smart, passionate, driven and well-rounded financial leader to run finance and the broader corporate-services functions at Diet Doctor, to grow our company successfully.
Why work for Diet Doctor
Diet Doctor is the world's largest low-carb site, with about 300,000 daily visitors, 53,000 paying members and 25 full-time coworkers (about 45 people when including freelancers) – growing at a rapid pace. We strive to keep, or even exceed, our current growth to make the greatest possible positive impact on the world.
Our goal is to empower people everywhere to revolutionize their health – by making low carb simple.
We are funded by the people (through our optional membership), have no outside risk capital, and are owned by those who work here, all because we want to build a company that can do good for 100+ years.
We offer an attractive work environment filled with professionally engaged people, competitive salaries and the opportunity to become a co-owner. More importantly, we'll give you the chance to work for a purpose-driven organization that exists to make the world a better place.
You'll get the opportunity to travel internationally too, if you want that. Some of our coworkers regularly travel to low-carb related conferences all over the world. This could help you network with our international team of expert contributors.
Most of our full-time staff work together in a beautiful office in central Stockholm. So would you, if this position is right for you.
Don't live in Stockholm? No problem – we'll help you move here and find a place to live.
Timing not perfect? Reach out anyway – we're willing to wait for the right person.
Alternatively: Do you know anyone who is a perfect match? Tell that person about this ad and get a free life-time Diet Doctor membership if that person is hired.
This is an opportunity you don't want to miss – apply now.
About the job
We want to hire a VP of Finance to lead the following areas of our company:
Corporate services (accounting, tax, audit, legal)

Strategically lead the accounting function (we work with a third party for now), and ensure it's well managed (solid policies, slick processes, fast turn around, fit for purpose setup, etc.).
Auditing: Ensure the integrity of our accounts and that all key processes are well designed (work with a third party).
Vendor management: Help select partners, and run the procurement processes including the negotiation of commercial terms and the ongoing management of those partners.
Facilitate the design, drive the implementation, and ensure the proper maintenance of any system related to your area.

Strategic financial management

Help enhance the metrics and financial policies by which the company should be run.
Introduce and lead the capabilities required to ensure optimal allocation and deployment of resources across the business.
Drive better decision-making by applying best practices.
Build out and own our financial-management capabilities including data availability, ad-hoc analysis, and regular reporting.
Be the financial conscience and educate the wider team on a broad set of financial and commercial topics to enable smarter commercial decision-making on an ongoing basis.

Corporate finance

Help decide on and implement funding of our investments.
Support our efforts to mitigate any risk due to currency exposure.
Introduce and manage solid cash management policies and processes.
Essential qualities
We are looking for an outstanding individual who can become a key part of our fast-growing company. You'll need the following qualities to be considered for the job:
Minimum: Bachelor degree in Finance or Accounting; MBA or equivalent Master's degree preferred.
Relevant certifications (CFA, CIMA for example).
5+ years experience.
Belief in the importance of our values: trustworthiness, simplicity, inspiration and goodness.
Strong desire to do something meaningful.
The ability to work in a fast-paced and unstructured environment.
Passionate, driven, and hard working.
Smart and fast learner who loves to grow.
Excellent written and spoken English. Fluency in Swedish (written and verbal) would be a big bonus.
Love to work independently, and to get things done fast with consistently high quality.
A track record of building and managing high-performing teams.
The ability to articulate and shape a strategy, and the ability to turn it into actionable objectives that you or the team can execute.
Pricing- and/or subscription-based business model experience.
Diversity
We're positively oriented towards diversity – we encourage diversity in skills, interests, religious and political beliefs, sexual orientation, gender, ethnicity, etc.
Summary
Our goal is to empower people everywhere to revolutionize their health, by making low carb simple. At least a billion people could benefit from eating fewer carbs, primarily but not exclusively people with obesity, type 2 diabetes and other problems related to metabolic syndrome. These people are currently not getting the support they deserve, and we aim to change that.
To achieve this goal, we need to work with fantastic people who are passionate about the enormous benefits keto and low carb can have for people, and who can help us create incredible products that make low carb simple.
Could you be one of those people? Do you have the essential qualities we're looking for? Are you the right person to join our dynamic team of hardworking and passionate people striving to make the world a better place?
If so, apply today.
Apply now
To apply, email the following in English to bjarte@dietdoctor.com:
Personal letter, up to one page long, about why you're perfect for this job.
CV with references and preferably a picture.
Salary suggestion.
Your top three suggestions for how we should improve Diet Doctor.

We'll go through all applications and contact especially interesting applicants for interviews.
Good luck!
More