A startup churning a profit from ghee, a better for you butter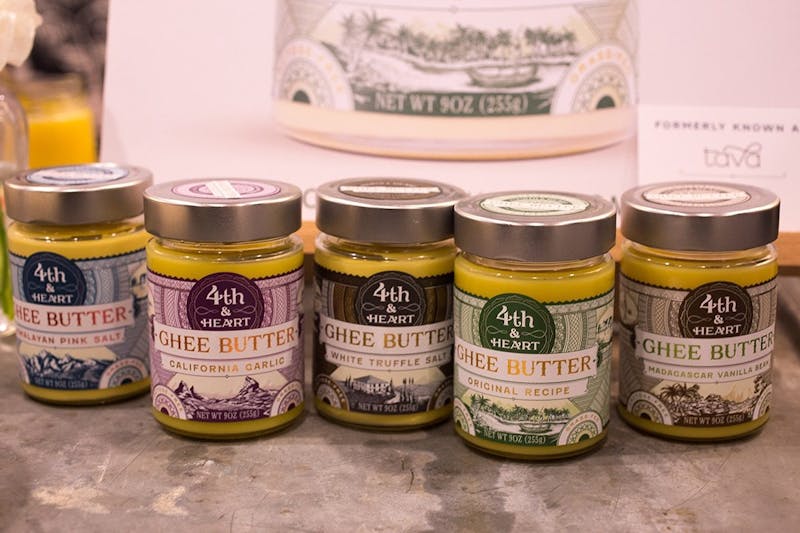 Another sign that saturated fat is back – a startup specializing in ghee (clarified butter):
Forbes: Meet The Startup Churning A Profit From Ghee, A Better For You Butter
Why choose ghee over butter? Ghee differs from regular butter in a few key ways. It has a high smoke point, meaning unlike butter or coconut oil, it doesn't easily burn when heated. It's naturally spreadable, so it doesn't need to be softened first and it also doesn't need to be refrigerated. Ghee is lactose-free because it doesn't contain any milk solids, which are filtered out during the cooking process… [It's also] high in fat soluble vitamins A, D and E.
Earlier
How Butter Went from Villain to Hero
Top videos about fat