Special offer for World Diabetes Day – buy Diabetes Unpacked at reduced price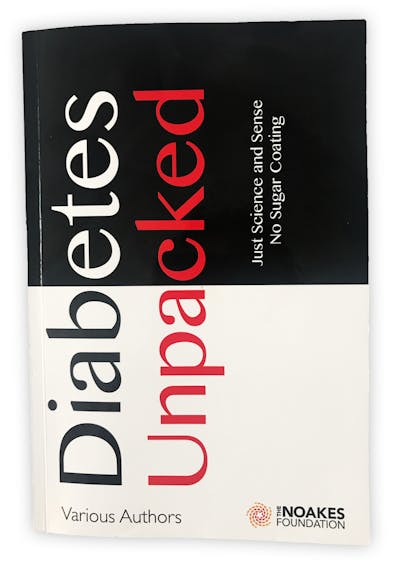 To raise awareness of the benefits of low carb, the Noakes Foundation has launched a special offer through Amazon for World Diabetes Day. You can buy the Kindle version of 'Diabetes Unpacked' for $0.99 at Amazon.com and at Amazon.co.uk for £0.99. The price will then increase by $1/£1 a day for the following 5 days.
The book is authored by several experts within the low-carb field, such as Professor Tim Noakes, Dr. Jason Fung, Nina Teicholz and more.
More
How to reverse type 2 diabetes
Type 2 diabetes