Shocking new implantable weight-loss device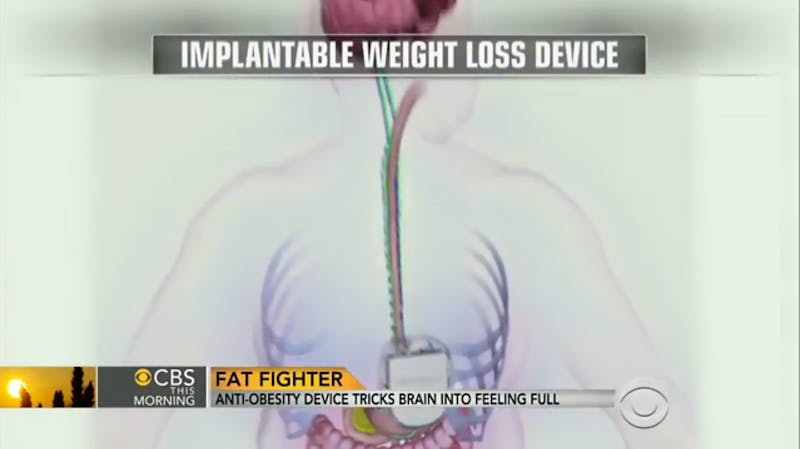 Do you want an "easy" way to lose weight? A new device has been approved in the US. It's a kind of pacemaker with electrodes to the upper part of the stomach. It will signal that the stomach is full… and people will lose weight:
CBS News: FDA approves new kind of device to treat obesity
In the company's studies subjects with the implant lost slightly more than others. Side effects may include…. nausea, vomiting, heartburn and difficulty swallowing.
Admittedly it's great with less extreme surgical procedures against obesity than cutting away healthy organs (regular bariatric surgery). But you have to wonder if this isn't just another desperate emergency measure, that doesn't address the real cause of the obesity epidemic. It's of course not caused by a lack of electrodes in our stomachs.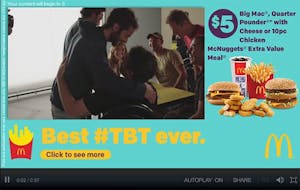 As an almost too good irony the CBC News video clip starts with an ad. The two I've seen were for "cholesterol-lowering" wheat-based cereal and over-sized McDonald's meals.
If I ate like that perhaps I too would need stomach electrodes to maintain my weight. Perhaps one could get a pair with a future Happy Meal?
More
The Sad Truth Behind the Biggest Loser