Would You Recommend the Diet Doctor Membership to a Friend?
Would you recommend the Diet Doctor membership to a friend? We recently asked our members and got 1,275 replies. Here are the results: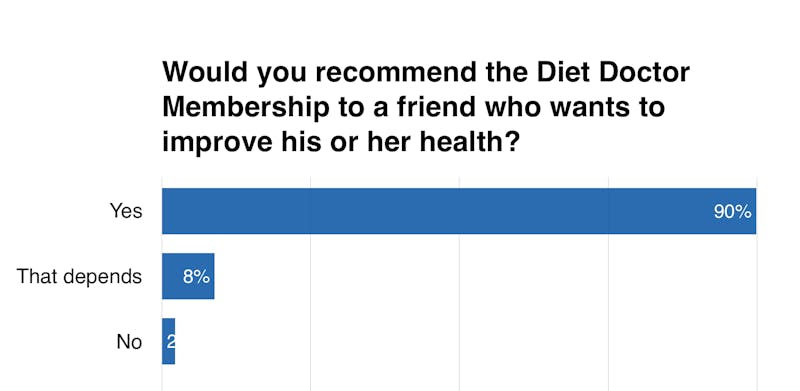 Nine in ten members would recommend the membership to a friend. That's really, really great. Thank you!
Probably we should make it simpler for you to invite friends to become members. Please tell us if you have ideas on how to do that.
The membership is only a year old and in some ways we feel we're just getting started. Yes, there are more than 100 videos on the membership site now and you can get your personal questions answered by four world-class experts, but there's much more work to be done to make low carb easy for everyone.
Are you curious about the membership? Start your free 30-day membership trial for instant access to video courses, movies, interviews, presentations, Q&A with experts, etc.
Our Five Highest-Rated Membership Videos