Rangan Chatterjee's The 4 Pillar Plan reaches #1 on Amazon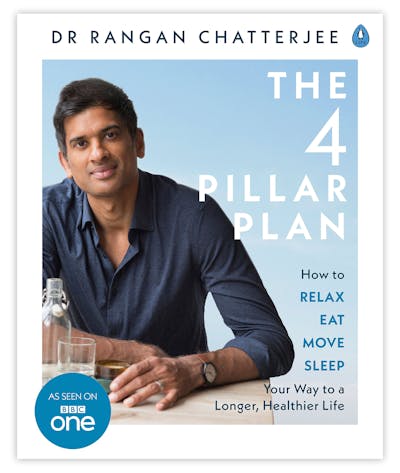 Congratulations to Dr. Rangan Chatterjee! His first book reached #1 in All Books on Amazon UK.
Dr. Chatterjee is very low-carb friendly and the star of the BBC series Doctor in the House, where he used a low-carb diet and intermittent fasting to help patients reverse type 2 diabetes.
Dr. Chatterjee's plan takes a holistic approach to health, focusing on four "pillars": Relax, Eat, Move and Sleep. When the book was published on December 28th he tweeted:
Our lifestyles can be our best medicine. My first book #the4PillarPlan is officially published today! I truly believe in its potential to help transform the lives of thousands.
If you want to congratulate Dr. Chatterjee feel free to do so via his website or on Twitter.
And here are the links to his book:
UK version: The Four Pillar Plan
US version: How to Make Disease Disappear (to be published on May 1st 2018).
Top videos with Dr. Chatterjee