Professional training in keto nutrition and patient treatment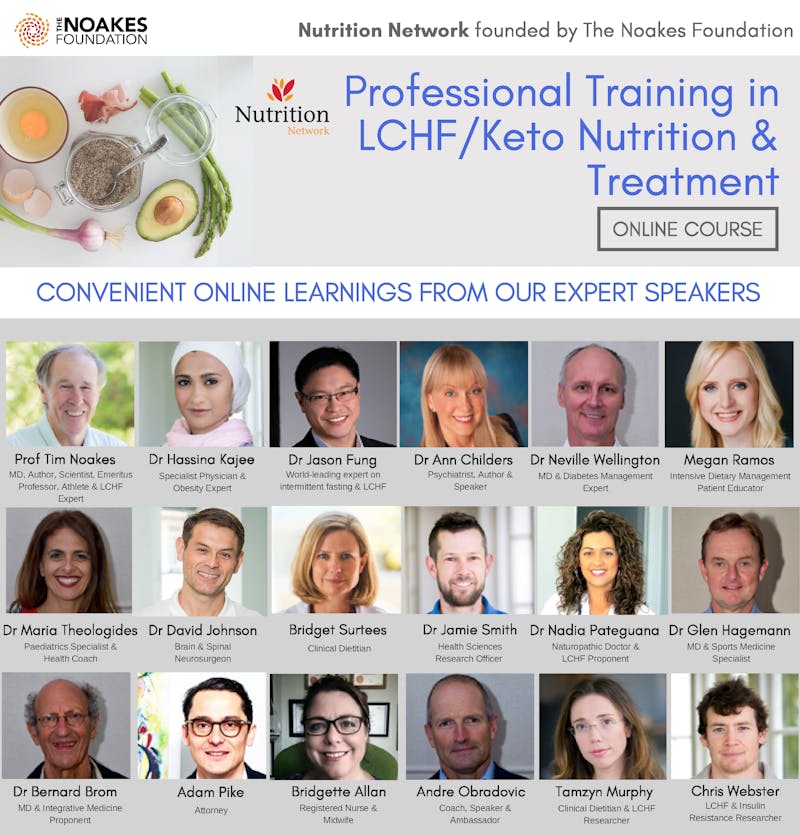 Are you a medical professional who wants to learn how to treat patients with a keto diet? Then this is for you.
The Noakes Foundation has founded the Nutrition Network, an online course featuring top low-carb doctors and researchers. The course will run from May this year, but you get a reduced price if you sign up now.
To learn more and sign up, go to the link below:
You can also check out our free guide below if you want to learn more about treating patients with a low-carb or keto diet.
Low-carb doctors
More