Prevent obesity by starting before birth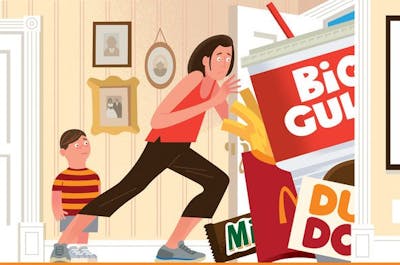 To prevent childhood obesity, it may help to start before birth:
The New York Times: To Stem Obesity, Start Before Birth
Things that may help include both the mother and father staying at a good weight, breastfeeding the infant and avoiding antibiotic use for children unless absolutely necessary.
Perhaps most importantly, try to get rid of bad foods from the house, and model good eating habits. Because…
"If you do it, they'll do it," David S. Ludwig, an obesity specialist at Children's Hospital Boston, said. "Young children are like ducklings, they want to do what their mothers [and fathers?] do."
Earlier about childhood obesity
Shocking Childhood Obesity Trends – and Still Going Up!
It's Not About Calories – Asian Children Face "Skyrocketing" Obesity AND Lack of Nutrients!
UK Soda Tax Introduced in Bold Move Against Childhood Obesity
More