Pre-order the brilliant Diabetes Unpacked book – full of insights from top low-carb experts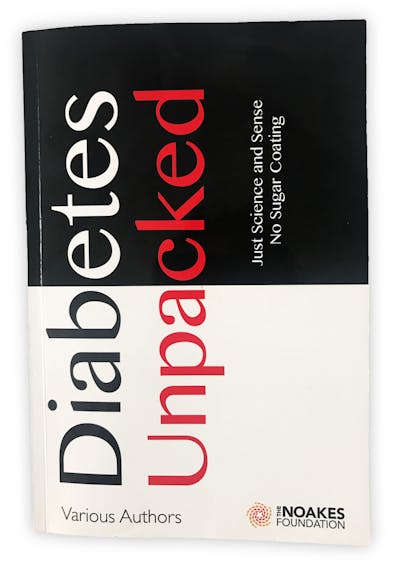 This may be the best book ever, if you're interested in low carb and diabetes.
The new book Diabetes Unpacked has fourteen chapters, each one written by a different low-carb expert and on a different diabetes-related topic.
The authors really are some of the top experts in the world, like Professor Tim Noakes, Dr. Jason Fung, Dr. David Unwin, and Nina Teicholz.
I just got my pre-release copy, and this is the rare low-carb book where I don't know where to get started, it's all so very interesting. This despite having an entire bookshelf devoted to low-carb books before.
Besides, all the authors have contributed their chapter for free, and any profit is donated to the Noakes Foundation in South Africa.
Top videos about diabetes
Top videos with Professor Noakes
Top videos with Dr. Fung
Top videos with Nina Teicholz
Top videos with Dr. Zoe Harcombe
Earlier
Insulin Toxicity and Modern Diseases