MEMBERS ONLY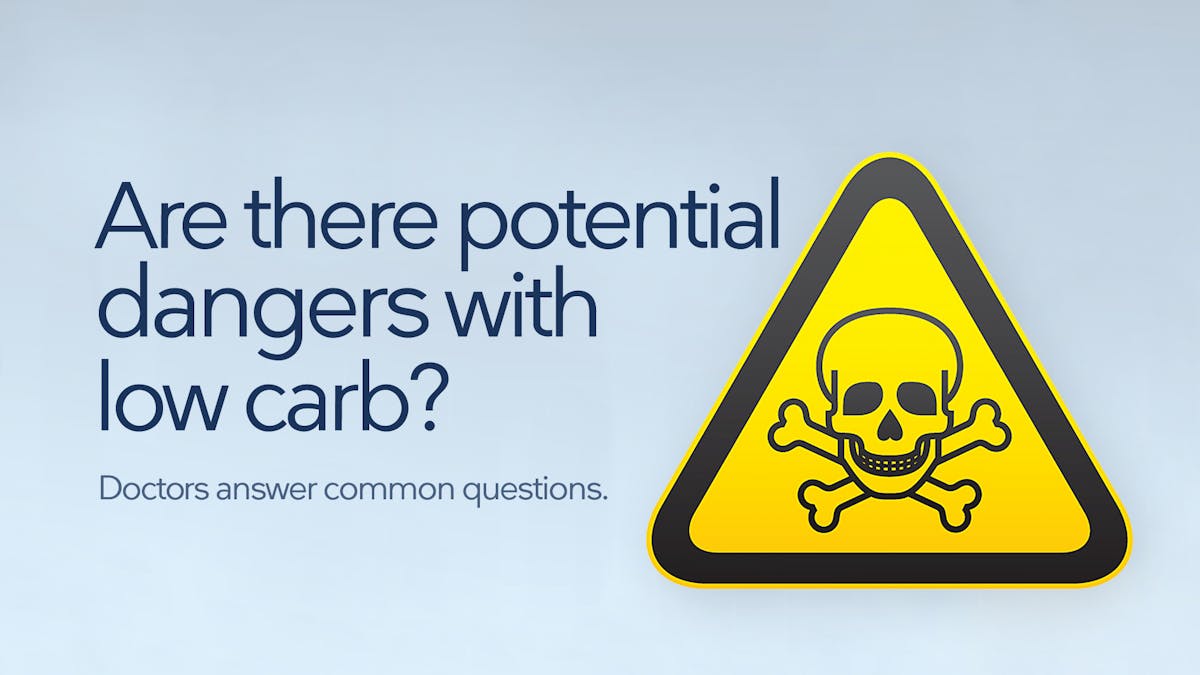 Can a
low-carb diet
potentially be dangerous? And if so – how?
Six of the top low-carb doctors in the world1 answer these questions in this short video, that so far has a 5.0 out of 5 rating:
Are there potential dangers with low carb?
Start your free membership trial to watch it instantly – as well as over 175 video courses, movies, presentations, interviews, Q&A with experts, etc.
Do you have any other questions that you'd like answered in a similar video? Feel free to let us know in the comments below.
PS
Do you want to check out a similar video without signing up? Check out the "Is saturated fat bad?" video below.
Do you want to know more about other low-carb fears? Have a look at the links below.
Q&A videos
More low-carb fears
Here are the most common fears about low carb, and whether they are true or false.


Dr. Jason Fung, Dr. Peter Brukner, Dr. Sarah Hallberg and Dr. Rangan Chatterjee, Dr. Eric Westman, Dr. Cate Shanahan. ↩