Patient reverses type 2 diabetes in 38 days – by cutting out carbs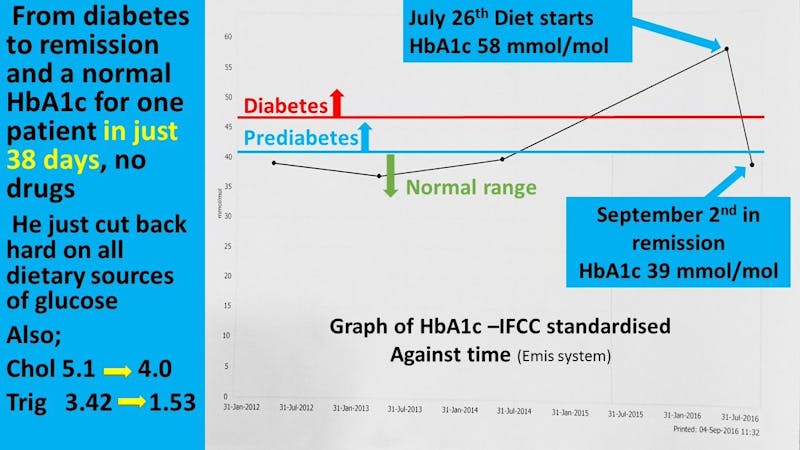 Is it possible to reverse one's type 2 diabetes – without the use of medicine – by just cutting out carbs? Absolutely. That's exactly what this patient of Dr. David Unwin's did in just 38 days.
This is just yet another example of the fact that type 2 diabetes can be reversed by changing lifestyle and eating habits.
Do you know of anyone who has reversed their diabetes with a low-carb diet?
More
Earlier
Popular videos about diabetes