Our new Diet Doctor design is live!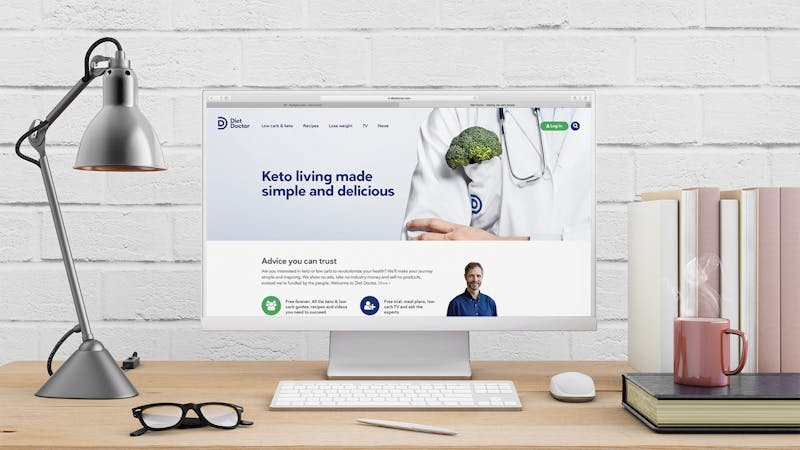 Welcome to our new redesigned site. It contains a number of improvements – but it's still a work in progress. I hope you'll have patience with it as we keep removing bugs and adding more features.
We're aiming to make it easier to navigate the site through our new top menu, where you'll find all the information and free tools you need to follow a low carb or keto lifestyle. Looking through the top menu you can also for example find our recommended blogs.
We have restructured the site a bit and pages will now also work better on mobile devices. We have a new look for our low-carb news page and a new custom font, called Diet Doctor Sans.
Instead of the membership front page, you can now find videos via the low-carb TV menu. You'll find meal plans under the recipe menu. When you're logged in as a member you'll also have direct links from the start page.
What do you think about the redesign? We'd greatly appreciate your opinion about it and what you would like to add or change, so that we can keep improving it. Feel free to leave a comment below.
Earlier