Nobel banquet at Diet Doctor's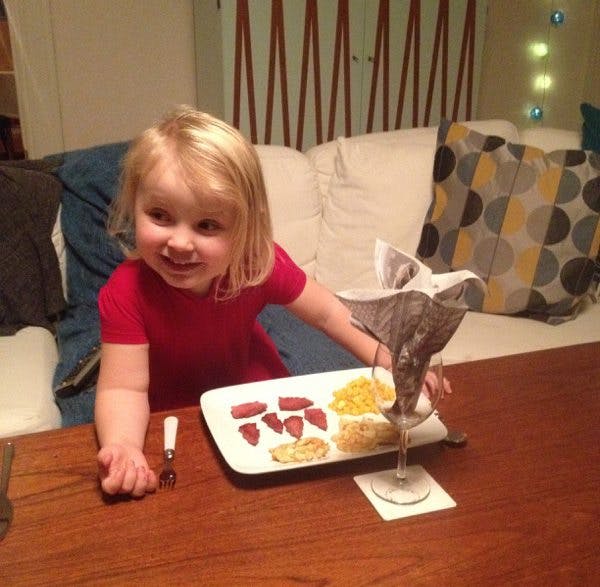 We brought the Nobel festivities yesterday to our residence. In this picture Klara has put on her red dress and is looking forward to watching real princesses on TV.
Here's the banquet menu:
Main Course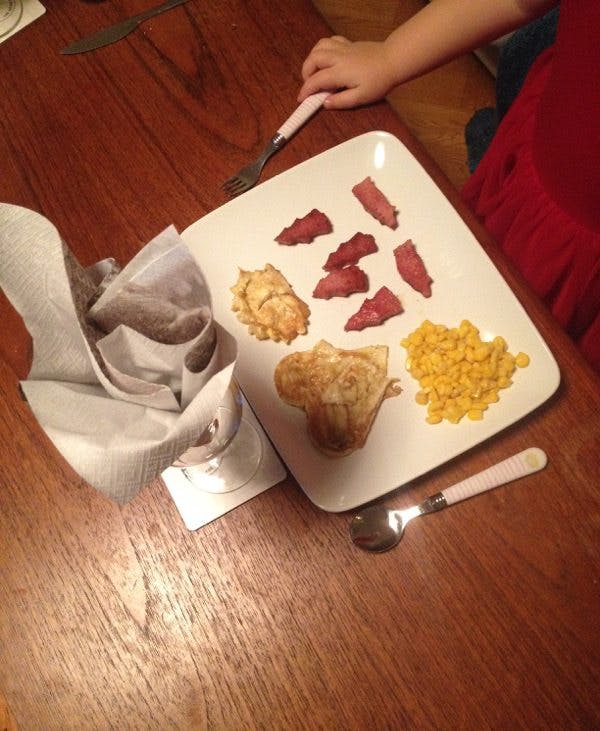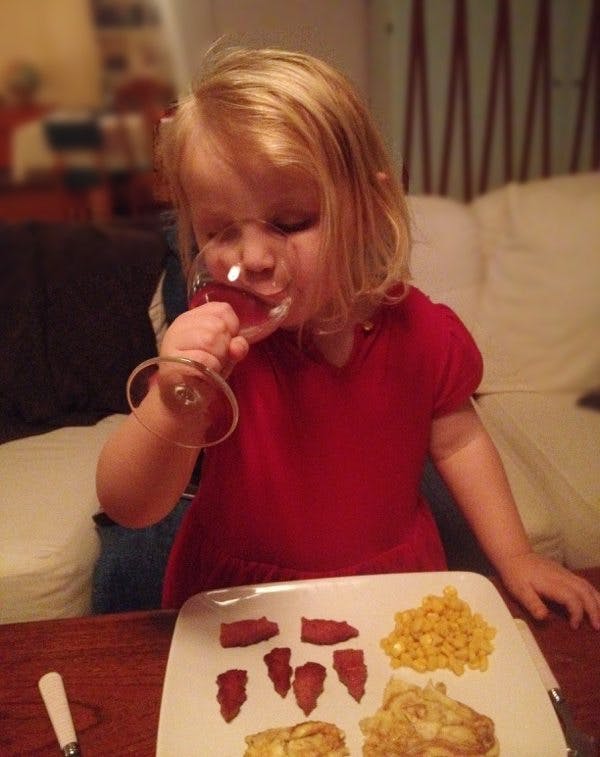 With the main course, real water was served in wine glasses.
Close Up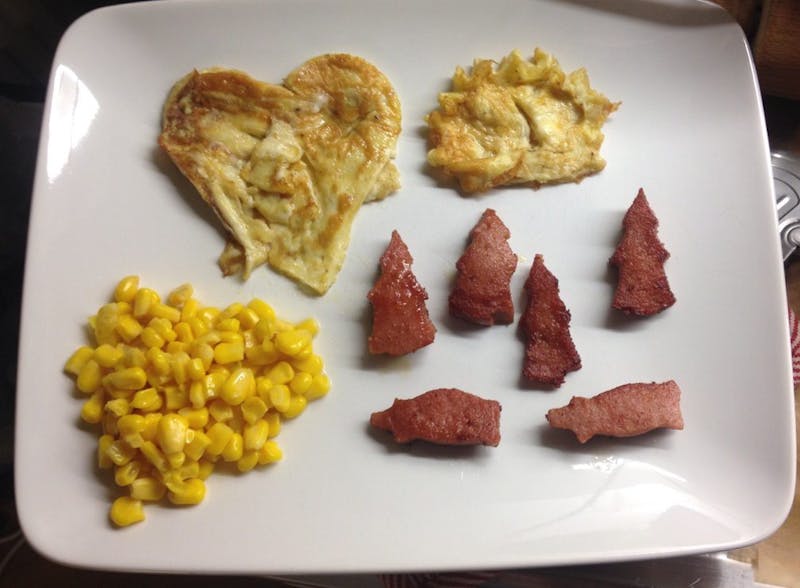 This year's Nobel Prize Banquet consists of a heart-shaped and a hedgehog-shaped omelette. In addition pigs made out of a Swedish sausage and some corn*.
Previously
More Delicious Ideas For a Healthy Holiday Season
Recipes For a Healthy Holiday Season
*Corn does of course contain some carbohydrates, but for healthy children there aren't really any reasons to be on a strict LCHF diet. It's not necessary.