More and more visits to DietDoctor.com

Wow. More and more people are being told about this site. The number of visits are increasing every week and yesterday was a new record: More than 16,000 visits in a day. The chart above shows the number of daily visits since 2011.
A big thanks to everybody telling their friends about this site. There's a lot of disastrous misinformation about diet and health out there, resulting in millions of people suffering needlessly. Together we can help at least some of them.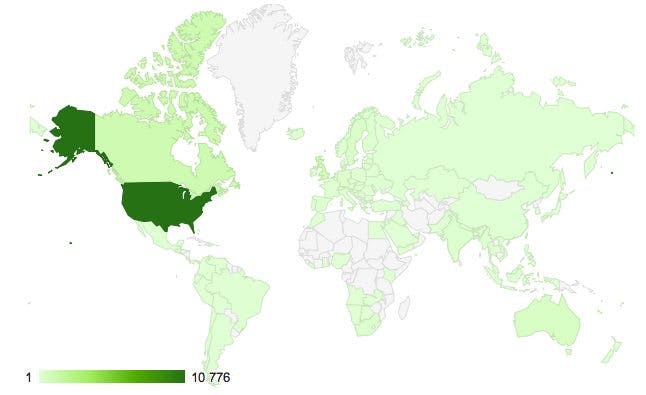 So who visited DietDoctor.com yesterday? Most people were from the US (10,776), Canada (1,102), the UK (972) and Australia (463). Also there were quite a few South Africans (195). The food revolution is getting started there as well.
All in all there were visits from 116 countries. Where are you from?
PS
Do you want to get quick updates from here and easily share some of them with your friends? Like DietDoctor on Facebook or follow on Twitter.