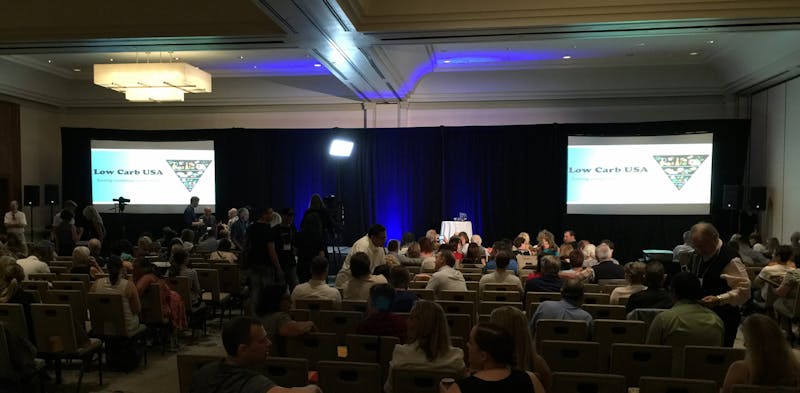 This weekend the place to be was San Diego, and the first Low Carb USA conference. Over 350 people gathered to socialize and listen to presentations from luminaries like Gary Taubes, Dom D'Agostino, Dr. Jason Fung and many more.
I had a great time and can highly recommend the conference. So many fantastic people were here.
There will be a second and probably way bigger conference in the same place, during the same weekend next year. And while waiting for that you'll soon be able to watch all the presentation from this year's conference in high quality at our member site – we recorded them all.
If you're interested in coming next year it's possible to pre-book the conference already, to the lowest price you'll ever get: