Low-carb and keto news highlights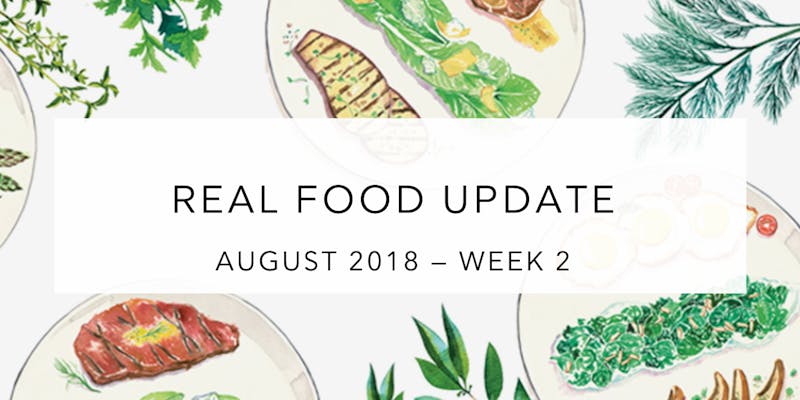 This week, we summarize the top five news articles and studies in the low-carb realm, plus some success stories.
Want more?
Can a free online low-carb program bring diabetes reversal to patients with type 2 diabetes? Will Canada change its Food Guide to recommend real food over processed and stop emphasizing the reduction of saturated fat? Are vegan diets healthy? Might a meat-only diet improve mental health? Why are almost half of Thailand's Buddhist monks obese? What are the 10 defining characteristics of a keto diet, done right? Is the war on sugar working? (Global sugar prices are falling.)
Steelers veteran quarterback, "Big Ben" Roethlisberger, cuts sugar and carbs to drop excess weight and come to camp in the best shape he has been in years.
Allison tames her PCOS with a ketogenic diet and help from Virta Health. She has lost 40 pounds, and says "I no longer experience mood swings, my hormone imbalances have normalized, and my 'female functions' are back on track."
Young man loses 90 pounds in 10 months by sticking with a ketogenic diet and exercising. "If you eat whatever you want and think, 'I'm just going to run 10 miles to work it off.' You're not gonna lose any weight… It's really about how you fuel your body."
Jennifer tweets that she is down "40 pounds eating steak and eggs, bacon and butter." She adds, "And did I mention my "normal" cholesterol, A1c, triglyceride and fatty liver numbers?!"
In just TWO months, Glenne is eating keto and has "gone from an average fasting glucose of 187 down to an average of 96 and [he's] lost 18 lbs… off all of [his] diabetic medication, and it feels great!" He is being treated by Virta Health.
In one year, Becky has dropped 35 pounds and reversed diabetes and dyslipidemia, all with a low-carb diet. She is trying to help others reverse diabetes with her website, diabetesand.me.
Annie, who is 45, tweets that she is down almost 90 pounds… plus, "cured of IBS, GORD, pre-diabetes, headaches, migraines, arthritis, inflammation, bleeding gums, hospital visits. No cold in almost 4yrs, great blood work."
Mom of two, Amber, loses 90 pounds with low-carb (Atkins) diet and walking.
Jaques switches from bread and pasta to low carb and gets, well, "ripped"… with LESS gym time!
Tune in next week!
About
This news gathering is from our collaborator Jennifer Calihan, who also blogs at Eat the Butter. Feel free to check out the keto meal-idea-generator on her site.
More with Jennifer Calihan
How to eat low carb and keto when dining out
Living low carb in a high-carb world
Earlier
August 2018 – Week 1: Low-carb and keto news highlights
July 2018 – Week 4: Low-carb and keto news highlights
Low carb
Advanced low-carb topics