Losing 62 pounds in one year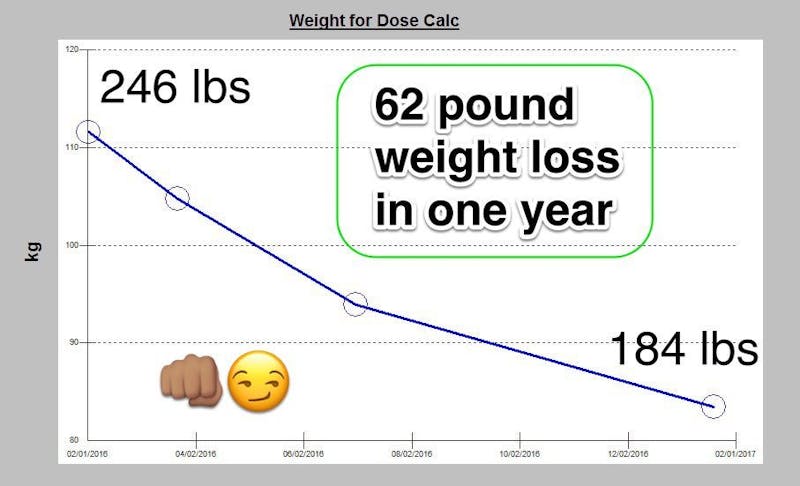 Yet another fantastic Dr. Ted Naiman patient story – losing 62 lbs (28 kg) and reaching his goal weight effortlessly in just one year! Can you guess how he did it?
Apparently it only took 3 minutes to explain what to do…
How he did it
Not surprisingly Dr. Naiman's patient was advised to eat low carb. Do you want the super simple version? Then just sign up for our free two-week low-carb challenge.
Top videos about weight loss
Top videos with Dr. Naiman
More with Dr. Naiman