Looking for a new Diet Doctor editor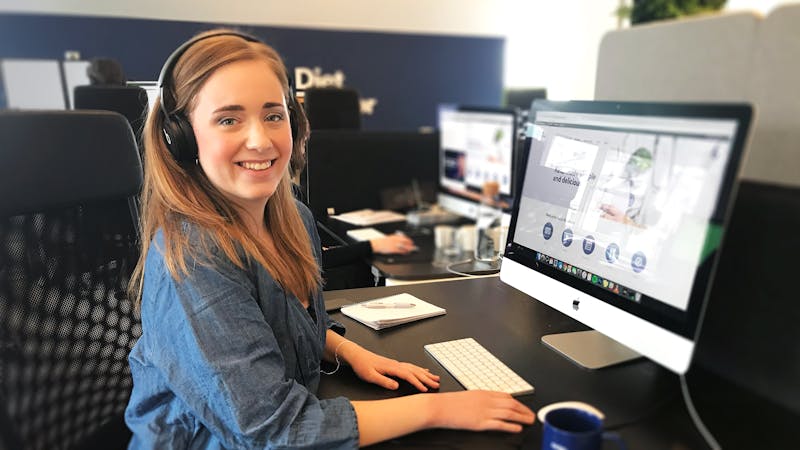 Are you passionate about the great impact a low-carb diet can have on people's health? Are you looking for an exciting and stimulating job where you can make a positive difference in the world? Do you want to be a part of our fantastic Team Diet Doctor in Stockholm (Sweden) as an editor? This is your chance.
About the job
We're looking for a driven individual with an excellent command of written English. The daily tasks include searching for news, creating blog posts, related editorial work and daily publishing of blog posts.
Required traits and criteria
An excellent command of the English language, impeccable written language, and perhaps also Swedish.
Love to work independently, and to get things done fast with consistently high quality, even at a high pace.
Excellent ability to collaborate, be meticulous and flexible.
A great capacity to learn quickly.
You should preferably eat some sort of low-carb diet and believe in its ability to help people.
Be able to work at our Stockholm office Monday through Friday.
Agree with our four central values: Simplicity, trustworthiness, inspiration and goodness.
Be motivated to work hard for something deeply meaningful and stimulating which you're passionate about.
Basic Photoshop skills.
Well informed about what constitutes a healthy diet.
Capacity to handle work at a fast-growing startup company, where new tasks need to be taken care of, learning and development go quickly, and the work load at times can be tough.
Bonus traits
Here are a few examples of desirable bonus traits which would be helpful but are not required:
Knowledge of theory of science, like what kinds of scientific studies can and cannot prove things (for example the fundamental difference between observational and intervention studies).
Experience in writing/blogging.
Having worked with WordPress and/or HTML.
Good knowledge/experience of social media.
Do you feel like this could be something for you? Or do you know someone who is perfect for this job?
About Diet Doctor
Diet Doctor is the world's largest low-carb site, with around 250,000 daily visitors, 45,000 paying members and 20 full-time coworkers (about 40 when including freelancers) – almost doubling in size every year. We aim to keep our rapid growth up for as long as possible as this enables us to make a big positive impact in the world.
Our goal is to empower people everywhere to revolutionize their health – by making low carb simple.
We are funded by the people (through our optional membership), owned by those who work here, and – because we want to build a company that can do good for 100+ years – we've turned down every investment opportunity we've received from venture capitalists. Fortunately, with the amazing support of our members, we've been able to fund this growth with zero outside investments.
Diversity
Note that it's important that you live up to the necessary traits mentioned above, so you'll fit the position and fit in with the team. Otherwise we're positive towards all kinds of diversity.
Conclusion
Our goal is to empower people everywhere to revolutionize their health, by making low carb simple. At least a billion people could benefit from eating fewer carbs, primarily but not exclusively people with obesity, type 2 diabetes and other problems related to metabolic syndrome. These people are currently not getting the support they deserve, and we aim to change that.
Could you be the right person for this job? Do you have the necessary qualifications we're looking for? If you have any questions, please send an email to inger@dietdoctor.com. Preferably you should be able to start working in May, June or July. However, if necessary, we'll wait for the right person.
Apply now
Send the following to inger@dietdoctor.com before March 30.
Personal letter in English, up to one full page, explaining why you're perfect for this job.
Resume with references and preferably a picture.
Preferably some work samples. Something you have created. Could be a link to something on the internet. Specify your role.
Possibly a salary suggestion.
We'll go through all applications and contact especially interesting applicants for interviews.
Good luck!
More