Live stream Thursday. Big Food, Big Pharma: killing for profit?
Top names in European medicine (Dr. Malhotra among others) join forces at the European Parliament against Big Pharma, Big Food and "health" advice that is harming millions across the world. On Thursday the 12th of April between 3-7 pm CEDT, you will be able to watch the live stream on our
Facebook page
.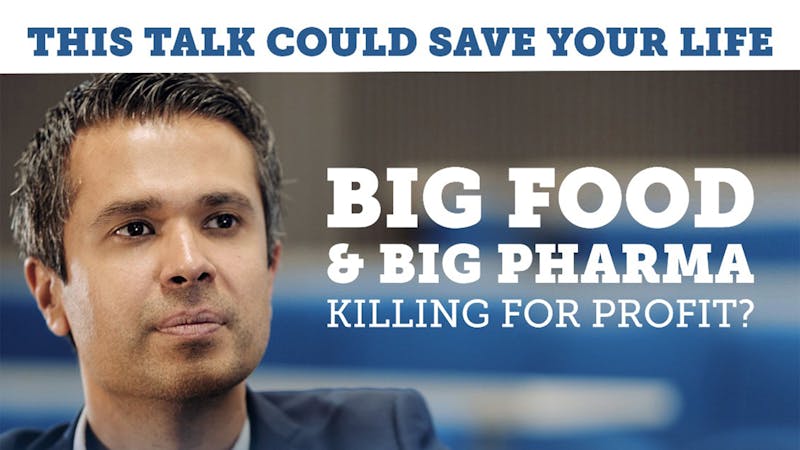 Are Big Food and Big Pharma really killing people for profit globally? Yes, say some of the biggest names in European orthodox medicine. They're joining forces on a panel discussion at the European Parliament in Brussels on April 12.

The doctors say they will "blow the cover" on the dark world of Big Food and Big Pharma lobbying to influence dietary and medical guidelines.
Foodmed: Big Food, Big Pharma killing for profit? Yes, say top UK doctors!
You can watch the trailer to the session below.
Live stream
To watch our live stream of this event, follow our Facebook page to get notified when it starts.