Like father, like diet daughter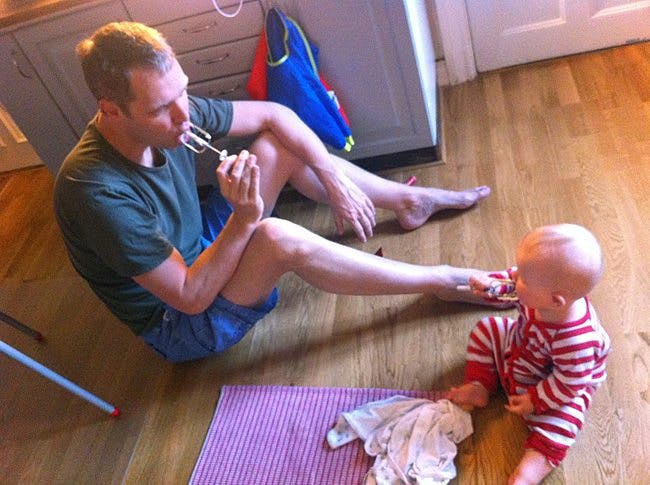 Here's a Saturday morning at home. We just whipped some cream – obviously real whipping cream (40 %) – to be eaten with almond flour waffles and berries. Father and nine months old Diet Daughter have a taste.
It doesn't get much better than this.