Keto: vegetarian meal plan #4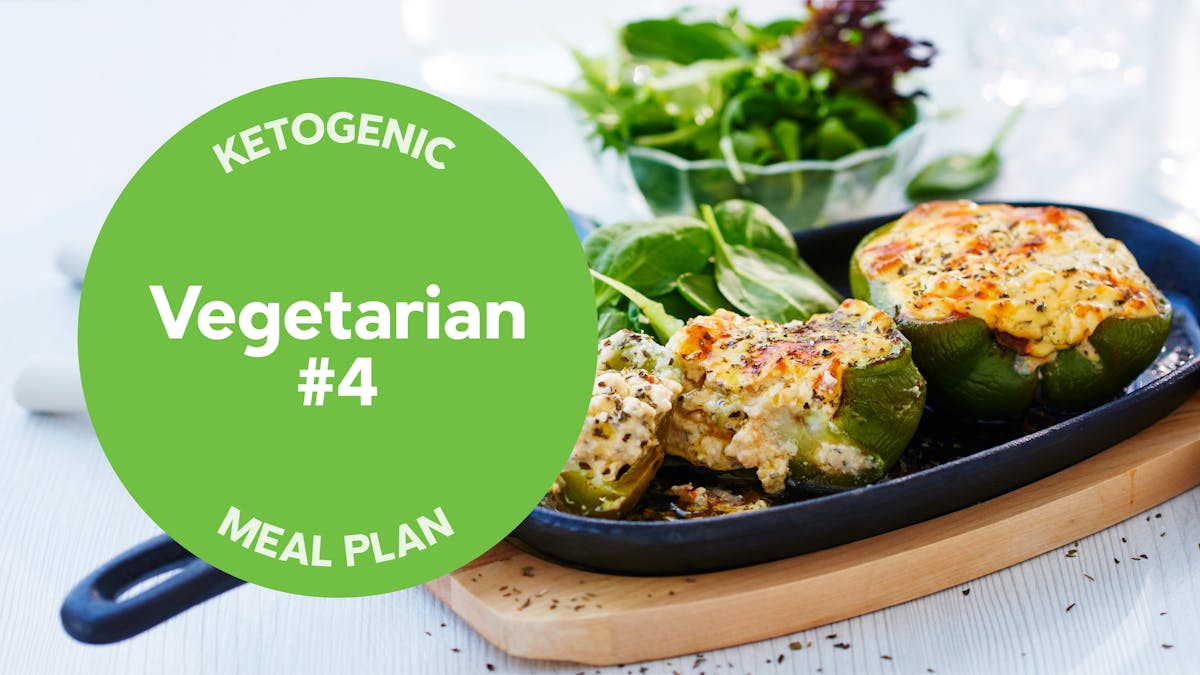 Are you a full-time vegetarian or maybe just feel like going veggie for a while? Then this appetizing keto meal plan is for you. This is the fourth meal plan in a

series

of keto vegetarian meal plans.

With this cooking plan, you get to eat delicious lacto-ovo vegetarian food. Lacto-ovo means avoiding meat, poultry, and fish and eating vegetables, nuts, eggs, and dairy.

This week's standout meal includes zucchini pizza boats, goat cheese salad with balsamico butter, coconut porridge, and chaffles.

And remember: With this week's lineup, feel free to adjust, change, or skip any meal. It's completely up to you!
More meals ideas
Looking for more recipes? We now have 155 low-carb meal plans available – including keto, quick & easy, budget, vegetarian, and Team DD favorites. With so many options, there's no need to feel bored with your keto diet.

DD+ MEMBERSHIP

Here's a week-long meal plan filled with keto-friendly lacto-ovo vegetarian dishes. This is the fourth meal plan in a series of keto vegetarian meal plans.

It includes three hearty meals per day and will keep you under 20 grams of carbs per day. This week, you're going to eat zucchini pizza boats, goat cheese salad with balsamico butter, and chaffles — among other tasty, filling keto meals. Delicious!

This keto meal plan is filled with deliciously simple and no-cook, time-saving meals. And it all keeps you below 20 g net carbs per day.

Try out for free 1 month
Top keto recipes
What is everyone else eating? Check out some of our most popular keto options that thousands of readers come back to, time after time. These tasty dishes are keto favorites for a reason:
Latest keto meal plans
DD+ MEMBERSHIP
---
---
---
---
---