Keto: 5-ingredient meals #4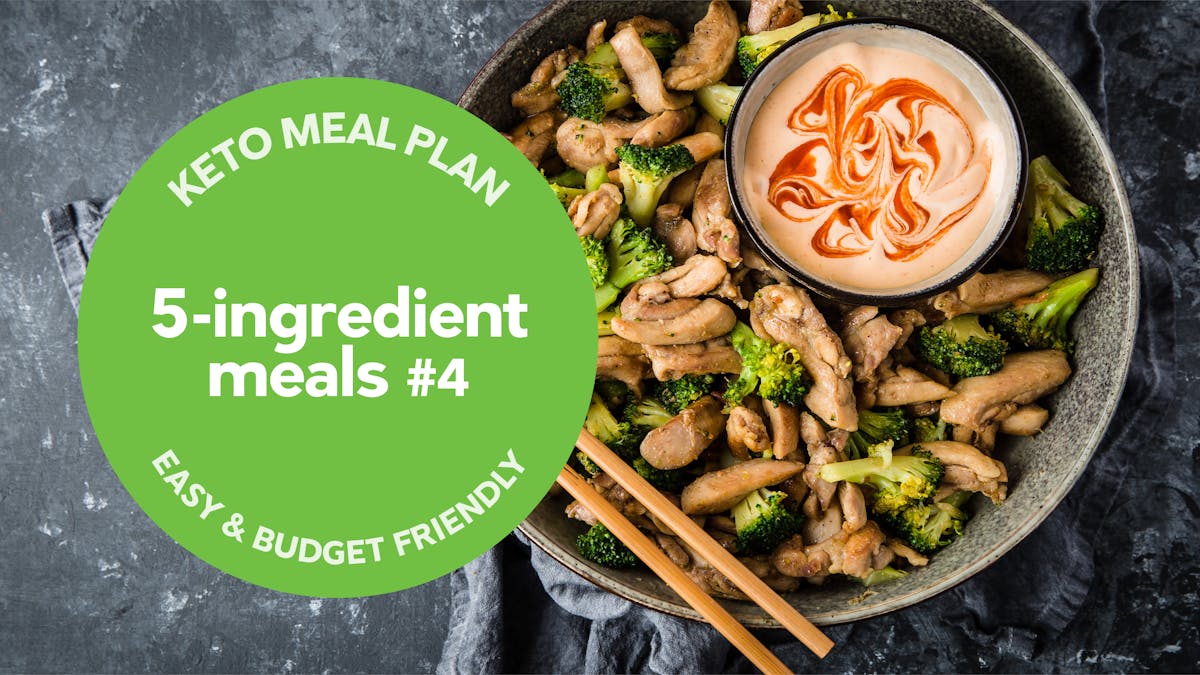 With this week's 5-ingredient meal plan, keto has never been easier or more delicious! Using just a few ingredients, we put together this convenient ketogenic meal plan, which is as kind to your wallet as it is to your waist.

The best part? Almost all of the meals in this plan take less than 30 minutes to prep. And, these delicious recipe ideas will keep you below 19 grams of net carbs per day.

Among this week's star dishes, you will enjoy our flavorful, cheesy beef burritos, quick-and-easy keto tuna zoodle salad, as well as, crustless keto broccoli and bacon quiche.

And remember: With this week's lineup, you can feel free to adjust, change, or skip any meal. It's completely up to you!
More meals ideas
Looking for more recipes? We now have 160 low-carb meal plans available – including keto, quick & easy, budget, vegetarian, and Team DD favorites. With so many options, there's no need to feel bored while eating keto.

Are you tired of complicated recipes, odd ingredients, and long shopping lists? Well, with this week's 5-ingredient meal plan, keto has never been easier or more delicious.

With just a few ingredients, plus some basic pantry items, we have put together this convenient ketogenic meal plan, which is as kind to your wallet as it is to your waist.

Try out for free 1 month
Top keto recipes
What is everyone else eating? Check out some of our most popular keto options that thousands of readers come back to, time after time. These tasty dishes are keto favorites for a reason: