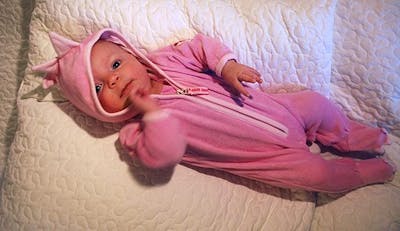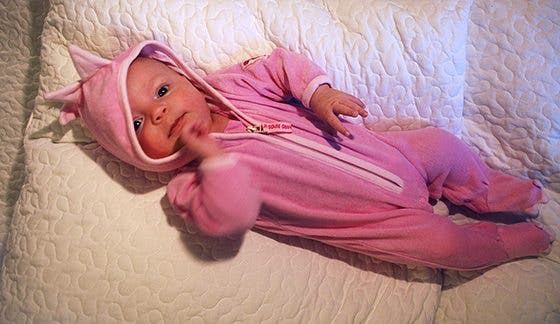 Paleo babies are getting old. You know, kids and moms trying to eat paleolithic food. It may be extremely healthy, but it's not quite as trendy as it used to be.
We decided to take it a step further by getting a dino suit. Voilá: Our two months old Klara is now officially a Jurassic baby.
PS: Klara's mom is eating low carb high fat (real food) as usual. Klara is on an old-fashioned all milk diet.