How to gain even more weight at McDonald's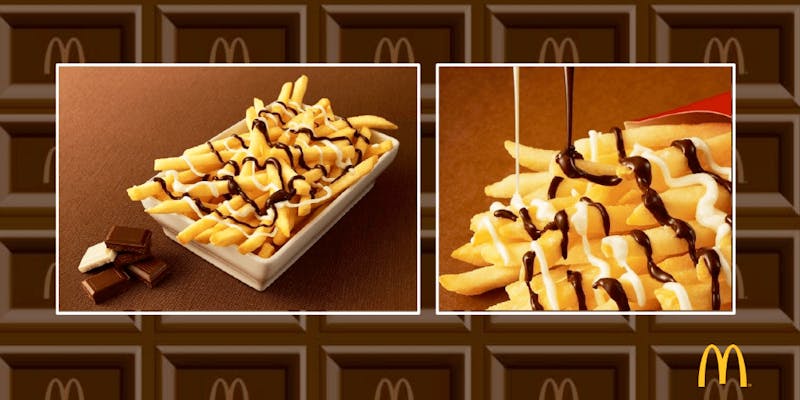 Not many people find it hard to get fat eating at McDonald's. But if you do, they are now launching the solution: the new McChoco Potato.
As you can see it's composed of rapidly digested carbs with sugar on top. Just the sort of corporate responsibility the world needs in the middle of an obesity epidemic. Well done, McDonald's.