Eat pasta, lose weight, say Barilla-funded scientists (again)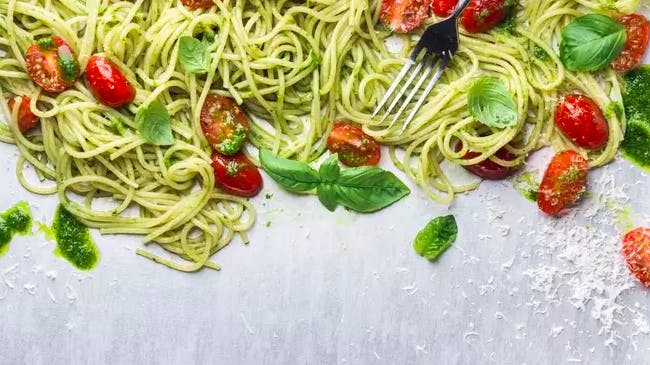 Eating more high-carb pasta can help you lose weight. That is, if you believe this very peculiar article:
The strangeness starts with the title: "Effect of pasta in the context of low-glycaemic index dietary patterns". What does this mean? Well, the researchers have looked around for studies testing whether eating pasta has any special effect on people's weight. Apparently, they found zero such studies.
So instead of actually looking at pasta, they decided to look at studies testing the effect of a low-glycemic diet (including pasta) compared to a higher-glycemic diet. And then the low-glycemic diets did better. But was that because of the pasta, or despite the pasta? We don't know. In fact, there's no way to know if the pasta resulted in weight loss or weight gain for people eating it. And yet, the title focuses on pasta – why??
It reminds me of people saying that Coca-Cola can be "part of a healthy, balanced diet". Perhaps the unhealthy part that balances out the healthy foods…
In strange cases like this, it may be helpful to follow the money. Several of the authors of the pasta study happen to report – in what may be the most extensive list of conflicts of interest ever – having received money from Barilla, the world's largest pasta maker:
Conflicts of interest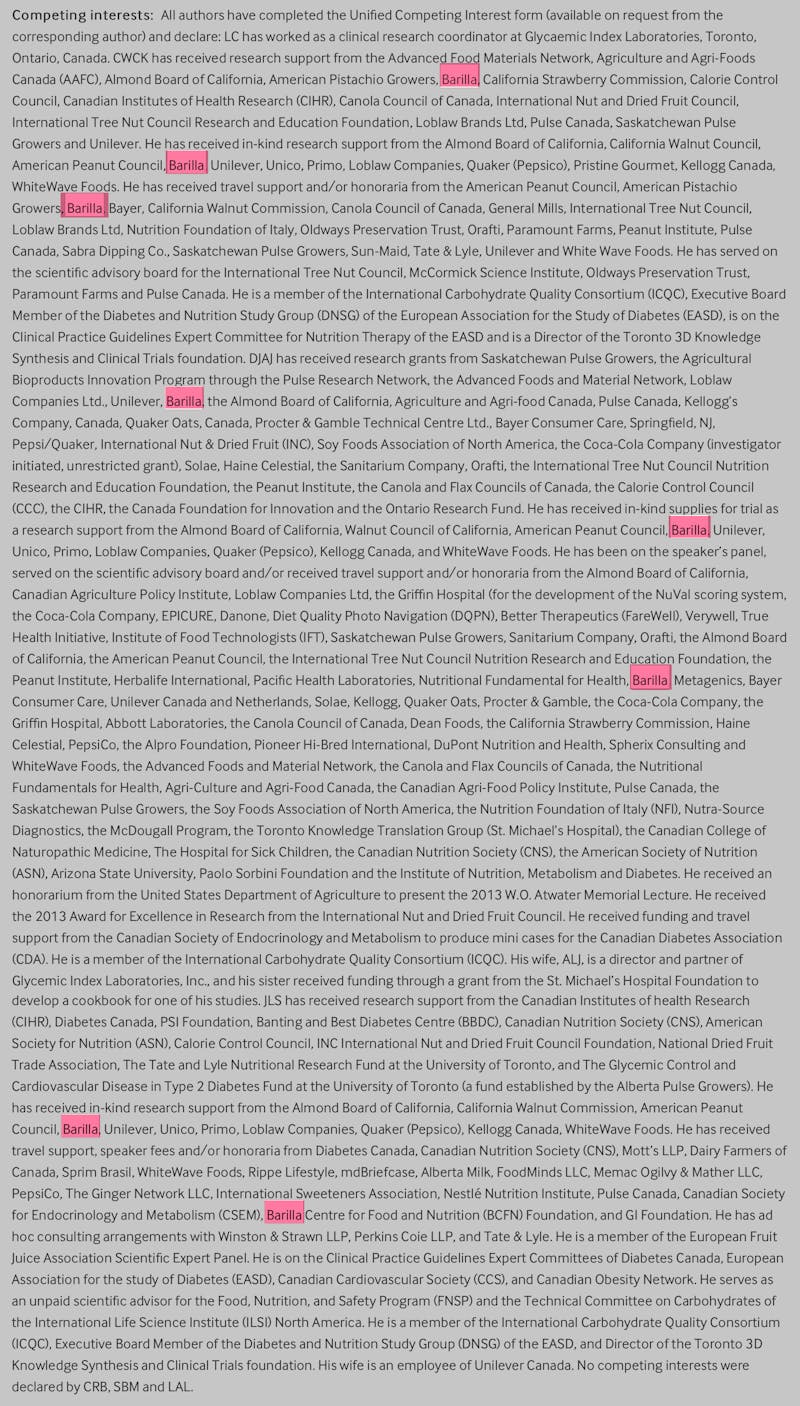 Earlier
Pasta keeps you slim according to bizarre study by Barilla – fools major media