What doctor holds the world record in improving type 2 diabetes using low carb?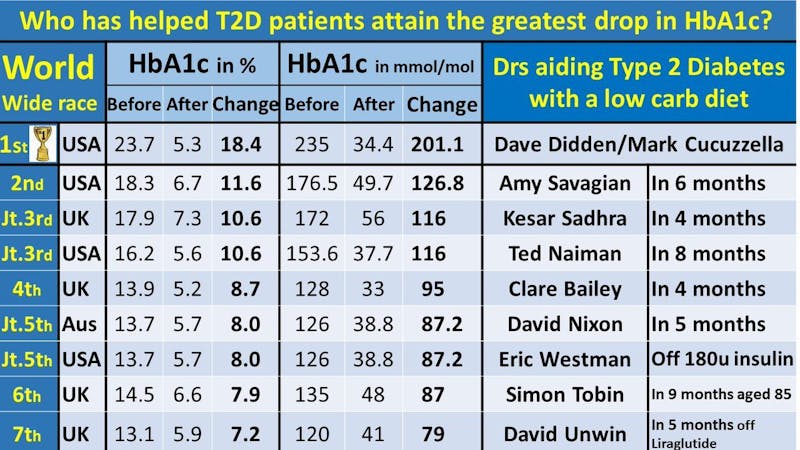 What doctor has achieved the most success with improving their patients' HbA1c1 using a low-carb diet? Dr. David Unwin just published the interesting results on Twitter (see above).
It seems like we have a winner – Dr. Dave Didden and Dr. Mark Cucuzella – with a remarkable reduction of 18.4 percentage points, completely reversing their patient's type 2 diabetes.
Are you curious about how to reverse type 2 diabetes? Check out the links below!
More
Top videos about type 2 diabetes
Earlier
A marker for average long-term blood glucose over the last 2-3 months. ↩