Diet Doctor launches in Spanish!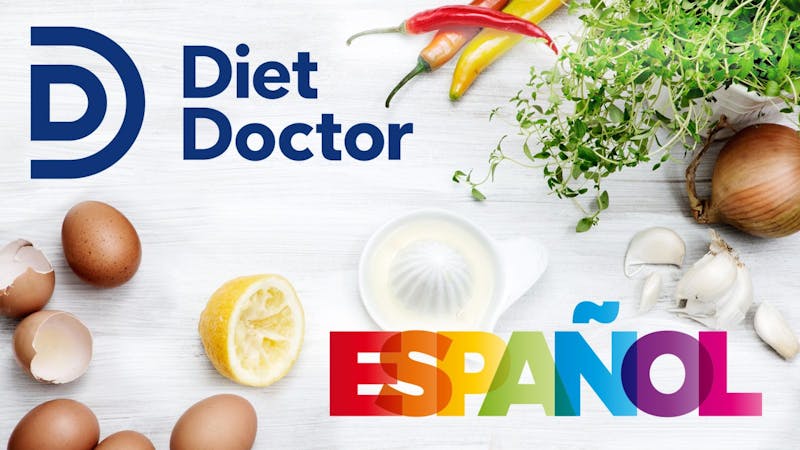 This has been a dream of ours for a long time. Diet Doctor in more languages.
The goal of the Diet Doctor organization is to empower people everywhere to revolutionize their health, by making low carb simple.
We started in Sweden in 2007, with a tiny Swedish site that rapidly grew to the largest health blog in Scandinavia. In 2011 we launched this English site, DietDoctor.com. Over the years, it has grown to be far larger than our original Swedish site, and combined we have about 200,000 daily visits. This makes Diet Doctor the largest low-carb or keto site in the world.
However, not everyone in the world speaks English (or Swedish). It's not possible to empower people everywhere if we can't even make ourselves understood. So while we want to keep improving this English site all the time, we also have to add many more languages.
Thanks to the support of our over 40,000 active members we can now take another step, to our second major world language: Spanish! Today our brand new Spanish site is live. We'll update it daily at first, and hopefully we'll soon move to updates many times per day.
We already have one person working full time translating guides, blog posts, recipes and more. The amazing and charming Kim Gajraj boldly moved from Bolivia to Stockholm, Sweden, last week, to join Team Diet Doctor on our mission. She'll be supported by several Spanish-speaking freelancers, our chief editor Inger Swanberg, doctors for fact-checking, and of course the rest of our team for content, IT, recipes and video production.
We expect the Spanish Diet Doctor site to improve rapidly in the days and weeks to follow. Some guides are already up, and we'll start adding translated recipes and videos shortly.
You are welcome to check it out, and feel free to share the link with anyone who could benefit:
When this process is a success we'll start considering another step. What language do you think we should add next? Let us know in the comments below.