Did a low-fat diet result in more fat loss?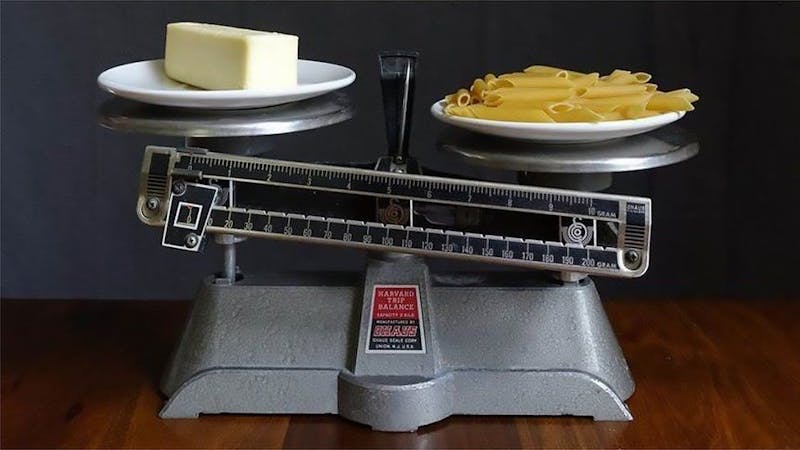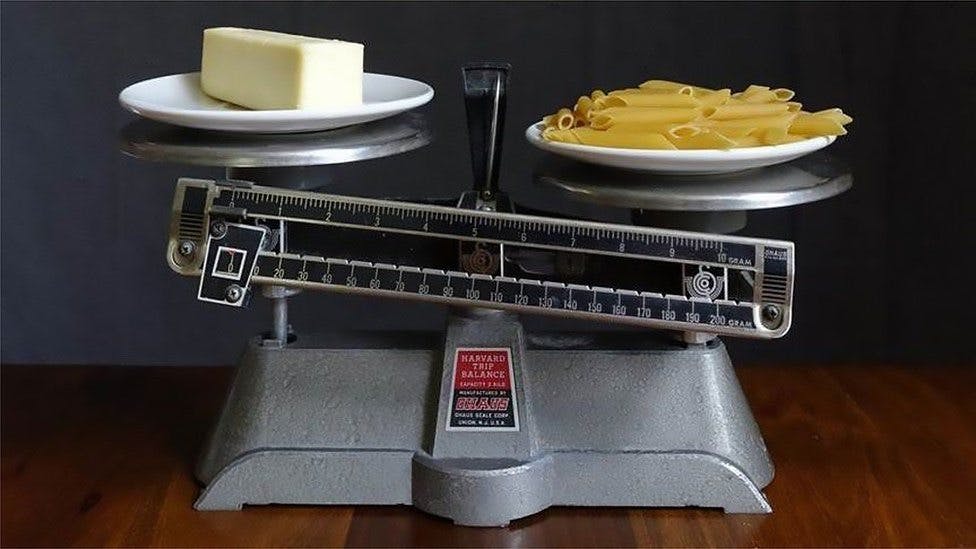 It's a never-ending debate. Should you avoid carbs or avoid fat to lose weight? The media loves it.
Unfortunately in later years there's been many many scientific trials showing a clear winner: low carb results in statistically significantly more weight loss. It's been shown in more than 20 human studies ranging from 3 to 24 months of duration (list of 18 of the studies). A low-fat diet has won a total of 0 (zero) such studies… so the excitement was sort of waning.
But then a small study this week seemed to show the opposite and the media went crazy over it:
BBC: Low-fat diets 'better than cutting carbs' for weight loss
The excitement seems a bit misplaced for at least two reasons. To start with, as a sort of side note, the low-fat diet actually resulted in less weight loss (1.3 kilos compared to 1.85 kilos on low carb). So the "better weight loss" part seems at least up for debate.
Confused? Well there's an explanation.
More Fat Loss
The low-fat diet actually resulted in more fat loss. According to one measurement in the paper a loss of 0.588 kilos (1.3 pounds) of fat compared to a loss of 0.529 kilos (1.2 pounds) in the low-carb group. So the low-carb group lost more weight (presumably more glycogen and water) while the low-fat group lost more body fat.
The two big problem with this study?
First, it was only six days long!
Second, it was conducted in a locked ward, meaning the participants could only eat the food they were served. Thus the reduced appetite on a low-carb diet (the key advantage) was artificially removed as a factor.
What Happens After the 6 Days?
I actually think these results are perfectly accurate. If you cut carbs the body will continue to burn your body's stored carbs in the first few days, while it adapts and ramps up the fat burning. Importantly this is only temporary as the body's supply of carbs is very small and will only last a few days, like six days or so… hmmm…
If you instead cut out the fat from your diet, well the body will have to immediately start using the fat reserves.
The problem is what happens AFTER six days. Here's a hint from the study, here's what happened to the participants' fat burning: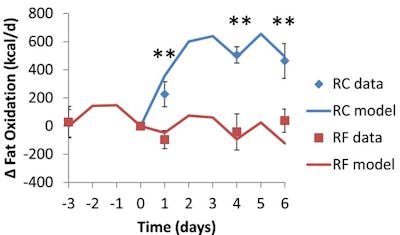 In the blue reduced carb (RC) group fat burning is going up like crazy. In the red reduced fat (RF) group the fat burning is actually decreasing slightly, even though they are on a semi-starvation diet.
So here's the situation after six days in the two groups:
The low-fat group has lost slightly more body fat but at the same time reduced their fat-burning capacity.
The low-carb group has lost more weight and more glycogen but slightly less body fat. However their fat burning is speeding up a lot (and their glycogen stores are getting low) so it's time to really burn the fat.
Conclusion
So there we have it. The low-fat group is slightly ahead after six days, when it comes to body fat, but they are burning fat much slower.
The low-carb group is just behind, moving much faster.
Who will you bet on long-term (meaning 3-24 months) when it comes to weight loss? As low-carb has won 20+ studies and low-fat 0 (zero) studies in that time frame I know where I'd place my bet.
Earlier
New Major Study: A Low-Carb Diet Yet Again Best for Both Weight and Health Markers!
Swedish Expert Committee: A Low-Carb Diet Most Effective for Weight Loss
PS
Of course it's debatable whether this really was a "low-carb" diet at all, as the diet contained as much as 140 grams of carbs per day. But let's not even get into that for now.