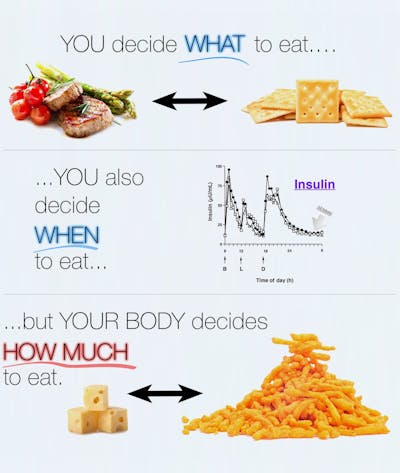 Here's another very simple illustration from Dr. Ted Naiman.
I mostly agree, except for the fact that what we eat also tends to influence when we eat. For example, eating LCHF foods tends to result in feeling satisfied for much longer, reducing the impulse to eat all the time…
So by far the most important factor of all – if you want to control your weight and health – is choosing what to eat.
Videos with Dr. Naiman
More with Dr. Ted Naiman