Crazy LCHF-times in Sweden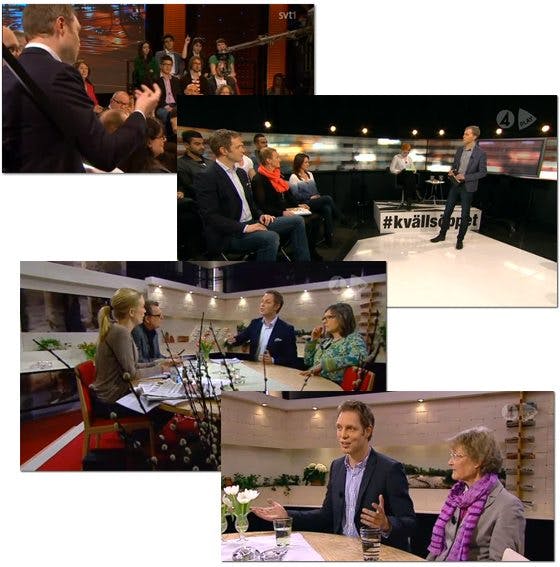 If you wonder why this blog hasn't been updated as often as usual in the last weeks the answer is that it's just crazy in Sweden now. The interest in LCHF diets has never been bigger.
Just in the last weeks I've been called in to debate it on TV four times (pictured above). Between that, working as a doctor, updating my main Swedish blog, lecturing, writing a new book and taking care of my 5 months old daughter, the time has a tendency to run out!
But all that's fine. I really think there's a revolution going on. Swedes in general aren't afraid of eating natural fat anymore.