Carb-Loaded – a New Movie About the Risks of Too Many Carbohydrates!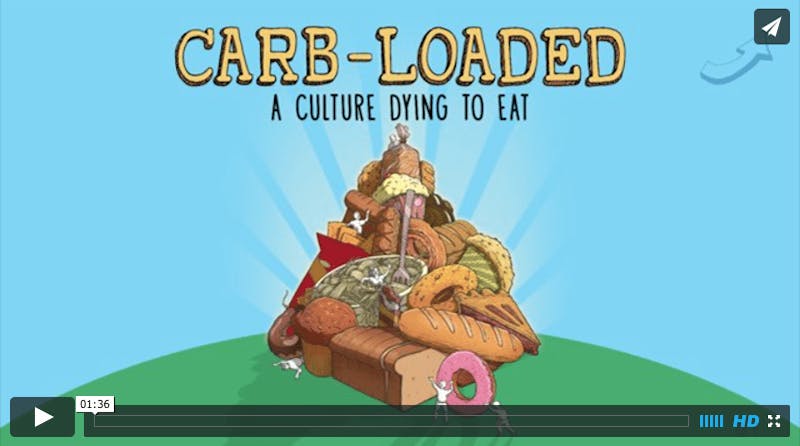 Have you ever carb-loaded? The answer is likely yes, whether it was planned or not.
Check out this new trailer for Carb-Loaded, a new documentary in the making, about the risks accompanying a diet with too many carbohydrates.
The trailer includes several of my idols, like Gary Taubes and Yoni Freedhoff. In addition I'm in it, which feels a bit odd!
The movie will be finished soon. You can watch more clips from the movie's interviews on their website and sign up for updates about when you can watch the entire movie: