Butter, obesity and Eenfeldt's law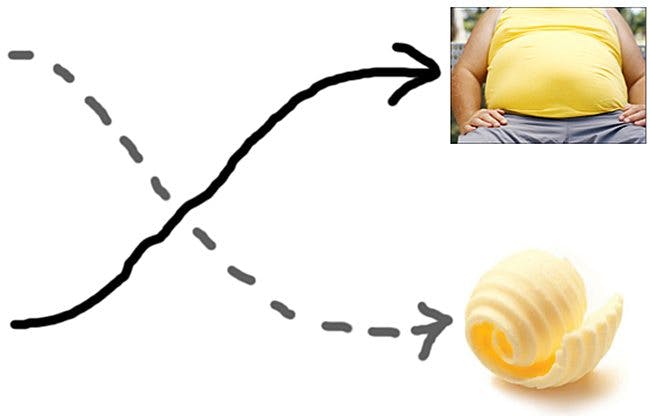 We've all been told that avoiding calorie-rich fat, like butter, would lead to weight loss. But as far as I know the opposite has happened everywhere. In every single country where sales of butter has gone down in recent decades, obesity has gone up.
Can anyone find an example where this is not true? If not I propose that this (less butter, more obesity) is a useful rule of thumb. We could call it Eenfeldt's law.
I also propose that the opposite will turn out to be true. When the sales of butter rise again, like in Scandinavia in the last few years, the obesity epidemic is about to be reversed. We'll soon know.
PS
When people get frightened of fat (like butter) they get hungrier and they tend to eat more bad carbs. More bad carbs = more insulin = more fat storage.