"Bullying, mobbing and victimization": Gary Fettke says "enough is enough"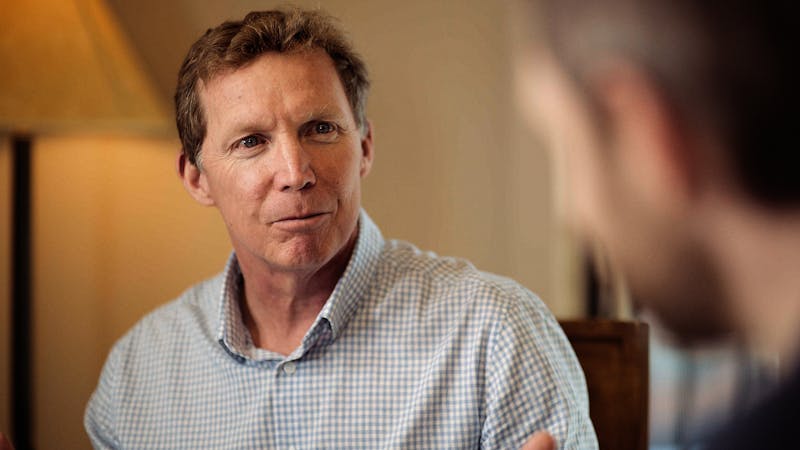 After years of "bullying, mobbing and victimization", the doctor who couldn't be silenced has decided that he will not sign a 3-year contract to continue working in the Australian public hospital system until his concerns have been addressed.
Dr. Gary Fettke's story
Gary Fettke is an orthopedic surgeon from Tasmania, Australia. He's worked hard to counsel his patients with advanced diabetes to reduce their carb intake, to try to save them from having to amputate limbs.
In a similar way to Professor Tim Noakes, in November 2016, authorities have tried to silence him: he was effectively banned from giving nutritional advice to his patients or the public for the rest of his medical career.
But Dr. Fettke refused to be silenced. Believing strongly that as a doctor he should be able to offer lifestyle advice to his patients, he stood up against the dogma and has continued to help his patients through lifestyle interventions.
Knowing that as a result he could lose his medical license, Dr. Fettke made the decision to continue to give out empowering nutritional advice "as a matter of principle".
The doctor who could not be silenced shouts back
In an open letter explaining his decision not to sign a 3-year contract to continue in the public hospital system, Fettke writes of "seven years of inappropriate behavior by both senior administration and allied health practitioners". He stresses how unfair this is since there has been not a single incident of patient harm (and most probably a lot of the opposite).
Until there is a satisfactory resolution of my bullying, mobbing and victimisation claims, and more importantly, the acknowledgement and satisfactory resolution of the many breaches of my current Visiting Medical Practitioners agreement, my situation is untenable. It is impossible for me to continue to provide best practice to my patients, and indeed the broader community, when I have been unsupported and undermined in my work place since 2012. Particularly as there has been no incident of patient harm, nor patient complaint regarding my circumstances.
What can you do?
Dr. Fettke's open letter comes with a request. He asks us to spread his post far and wide and post a comment to show support.
It also comes with an invitation: "Be noisy with me". Follow this link to share your support and be noisy with Gary Fettke
Interview
More low carb doctors
The science of low carb
More
New op-ed: The New Canada Food Guide needs to change in accordance with science
The corruption of the medical system and how it should change