Bring back the fat to Australia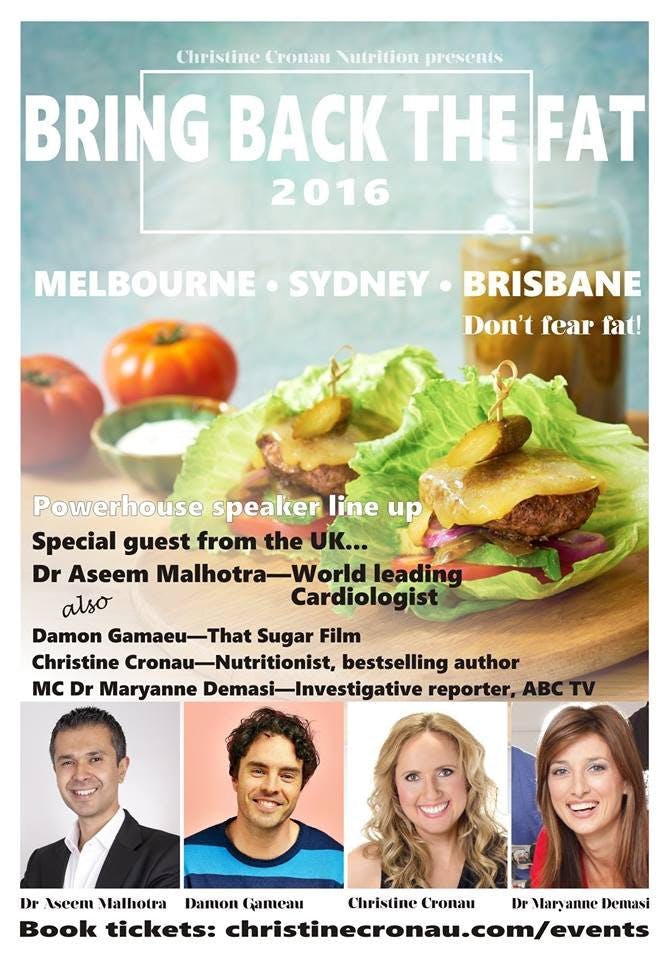 Do you live in Australia? Dr. Aseem Malhotra will be joining Damon Gameau (of "That Sugar Film" fame), nutritionist Christine Cronau and the investigative TV reporter Dr. Maryanne Demasi this year, doing a tour in Melbourne, Sydney and Brisbane.
They'll be talking about bringing the fat back. Should be worth getting a ticket right away.
More