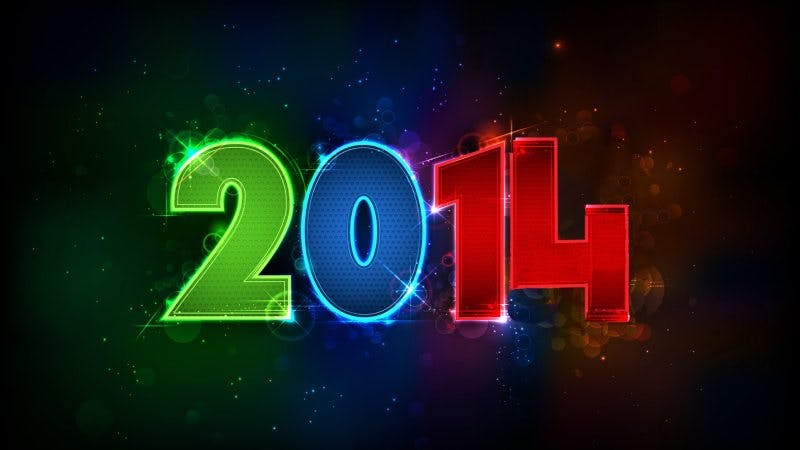 This past year was full of exciting health-related news.
The fear of fat is fading more and more, except for those few holdouts who insist on staying in the past. During the year more and more experts, opinion leaders, organizations and others updated their knowledge. We took giant steps towards a healthier future.
Here's a look back at some of the highlights from Diet Doctor, the most shocking and the most inspiring news from 2014!
Cover of the Year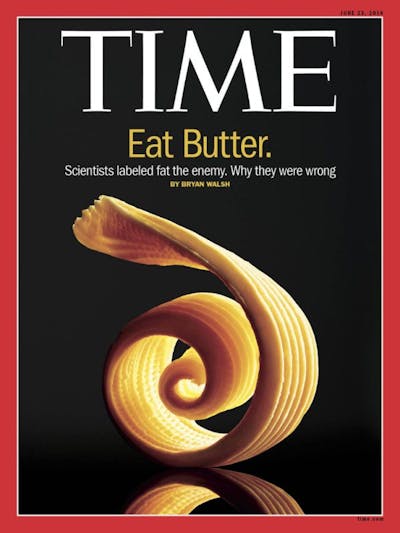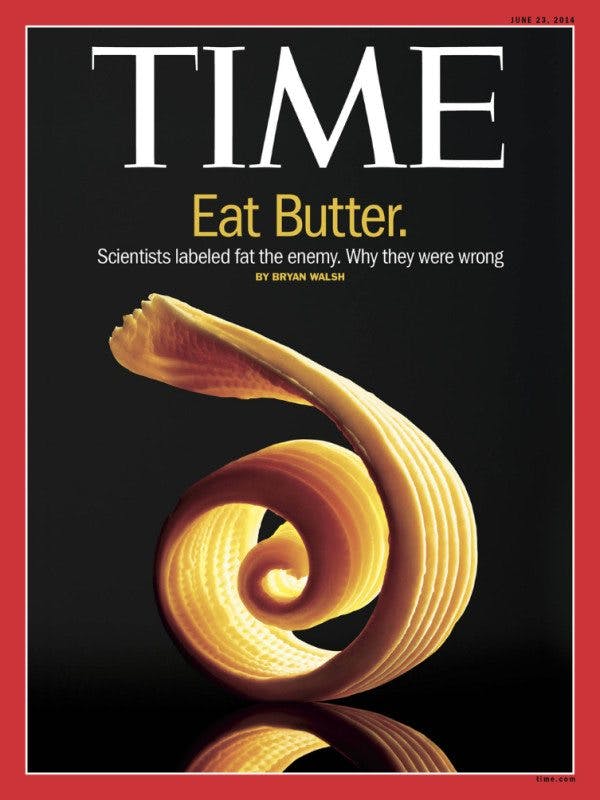 The paradigm shift continues and the outdated fear of fat is on its way out faster and faster. Isn't it pretty, the cover of this June issue of TIME?
These two covers are thirty years apart.
Worst Advice of the Year
Diabetics are routinely exposed to neglect, because of old ingrained dogmas on how they need to eat. Diabetics are getting sicker unnecessarily, and often often their attempts to improve their health are met by opposition from health-care professionals.
The following example is one of the worst I've encountered. A mother managed to help her 9-year-old son with type 1 diabetes to become healthier and feel better by eating fewer  carbohydrates. The result of the mother helping her child? The diabetes clinic reported her to the authorities!
However, the report was soon abandoned – because everyone involved, including school health professionals, noticed that the child was doing much better than before – but the diabetes clinic continues to put up resistance. Continue Reading →
Scientific Article of the Year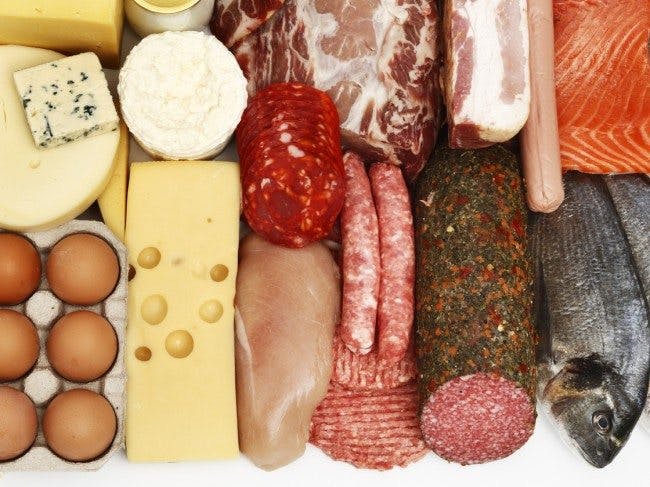 Yet another new major review of all good science shows that saturated fat is as harmless as other natural fats, whether unsaturated or polyunsaturated.
Are butter, and other saturated fats, bad for us? No. Continue Reading →
Statistics of the Year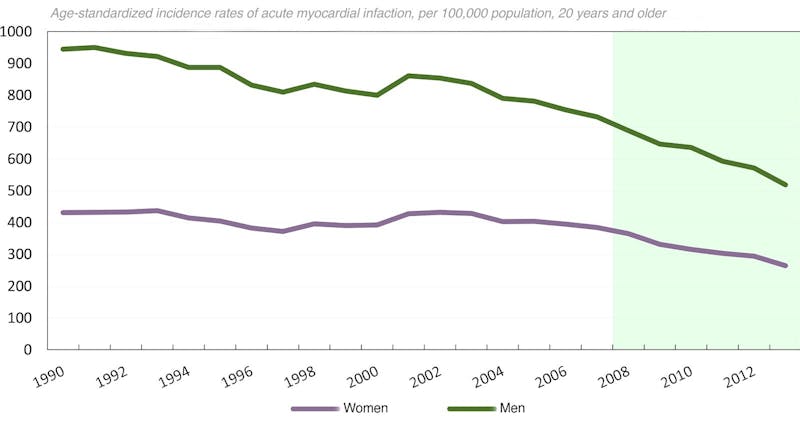 Swedes are consuming a lot more butter and at the same time getting heart healthier than ever before.
The Swedish National Board of Health and Welfare recently released the latest statistics for the risk of myocardial infarctions in Sweden, up to the year 2013. This is encouraging reading for almost everyone… except for those who are desperately looking for signs that increased butter-consumption has something to do with heart disease. During the years that Swedes have doubled their butter intake the risk for heart disease has suddenly plummeted!
How will the outdated fat-fearing people at our agency for dietary guidelines explain away this? They'll probably continue their usual tactics: acting as though nothing has happened. Or what do you think? Continue Reading →
Quest of the Year
Why are more and more people fat? The conventional view that it's all about calories (eat less, run more) remains unproven and it doesn't work very well.
Gary Taubes and Peter Attia are on a quest for the answer to the question. Is it only about calories or is it just as much about the quality of the calories? Is it about carbohydrates and their hormonal effects? Continue Reading →
Fall of the Year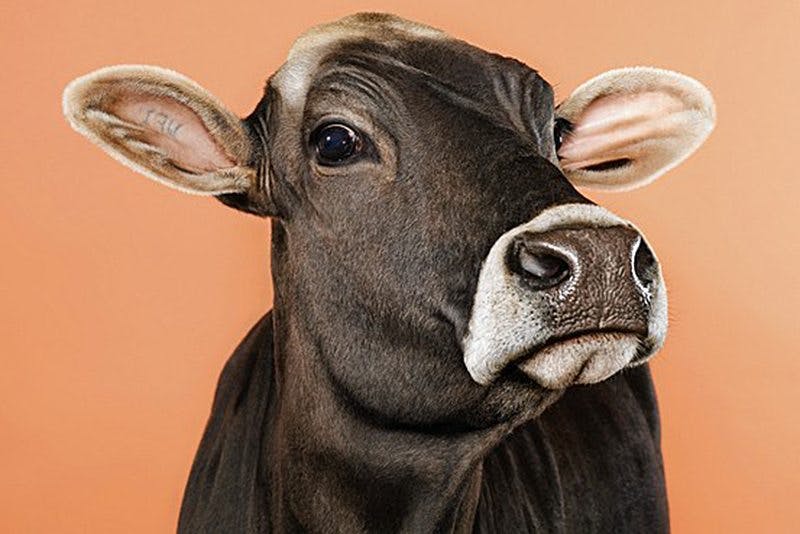 The silly old fear of fat is melting away faster and faster. During the year several more steps in the paradigm shift happened:
Translation of the Year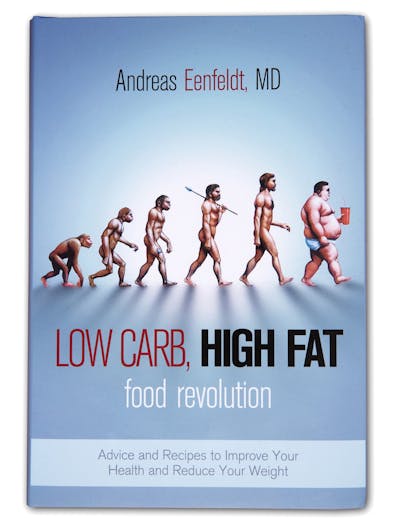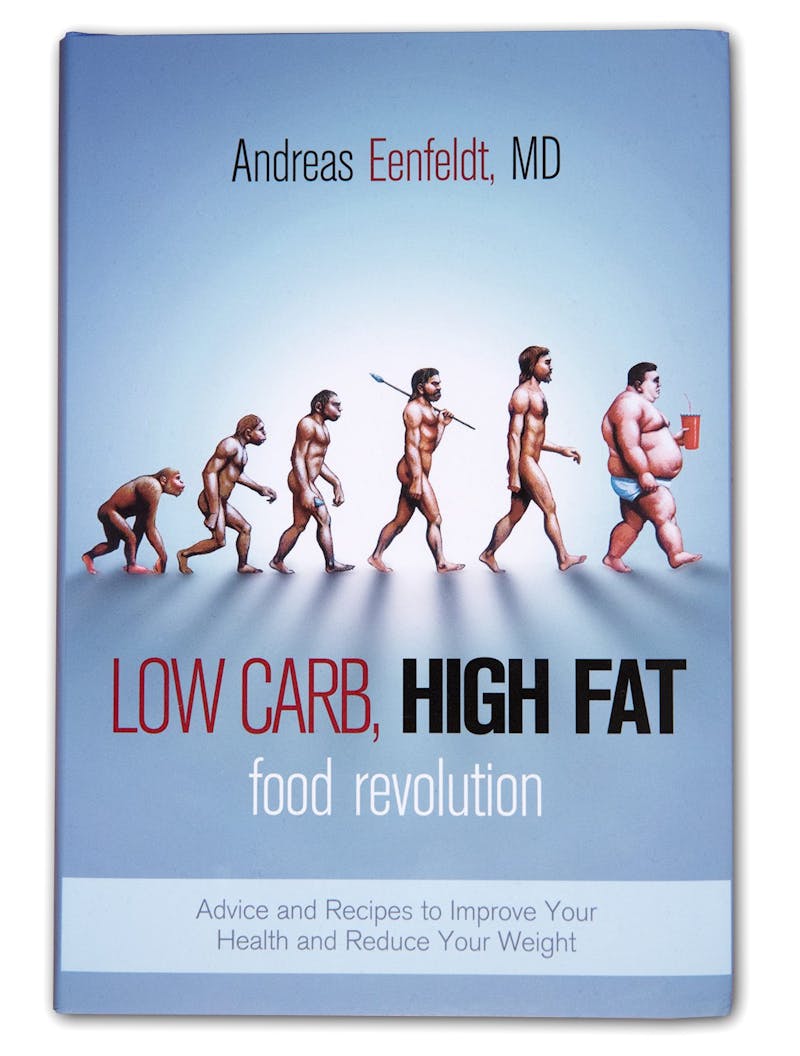 When will it be available in English? I've lost track of how many people have asked me about this book.
Almost four years ago my book "The Food rEvolution" was published in Sweden and instantly became a #1 bestseller, staying on top of the charts for quite some time. It ended up selling over 80,000 copies just in Sweden (huge for a small country) and being translated into eight languages.
Finally it's possible to get it in English as well. Continue Reading →
Checkup of the Year
In the summer of 2006, I started eating an LCHF diet and since then I have continued to do so. It has now been eight years and I decided it was time for a thorough checkup.
According to certain fat and meat phobics, I should have been dead a long time ago. Personally, I'm planning to hang in there for about 50 more years. So who's going to be right? Continue Reading →
PS
My numbers correspond well with studies showing that a low-carbohydrate diet is great for both weight and health markers. However, my numbers don't correspond well with the silly LCHF myth that you shouldn't eat LCHF for any longer than seven months because of cholesterol.
Movie of the Year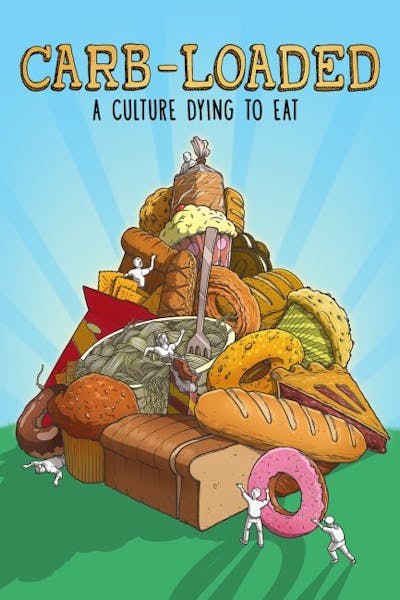 This might be the best low-carb movie ever.
The creators, Lathe Poland and Eric Carlsen, have done a terrific job of interviewing almost everyone in the low-carb community – like professor Tim Noakes, Gary Taubes et al (and me) – plus many other experts in food and nutrition, like Drs. David Katz, Marion Nestle and Yoni Freedhoff.
They've done loads of interviews, but that's not what's most impressive about this movie. What's most impressive is how funny it is. There's some pretty impressive animation work lightening up the film too. Continue Reading →
Sugar Warnings of the Year
The war on sugar is heating up. The World Health Organization is planning new dietary guidelines, where the proposed recommendation is to cut sugar intake in half!
Swedish science journalist Dr. Ann Fernholm has been very active in the sugar debate lately wrote an opinion piece on how "Sugar is Harming Our Children".
Is there a safe amount of sugar? A funny conclusion was drawn from a study. If you eat only 7.4 percent sugar, you'll not be at an increased risk… compared to others that eat more sugar.
Are today's high rates of overconsumption of sodas and other sugar sources a direct cause of heart disease? It's possible, more and more people think so, and a new study gives this idea further support.
Most Confusing Conclusion of the Year
Is it dangerous to eat meat if you're between 55 and 65? Will eating lots of meat then suddenly become healthful after you turn 65?
This is the confusing conclusion that some researchers drew from a new American questionnaire study. Continue Reading →
Dietary Guidelines of the Year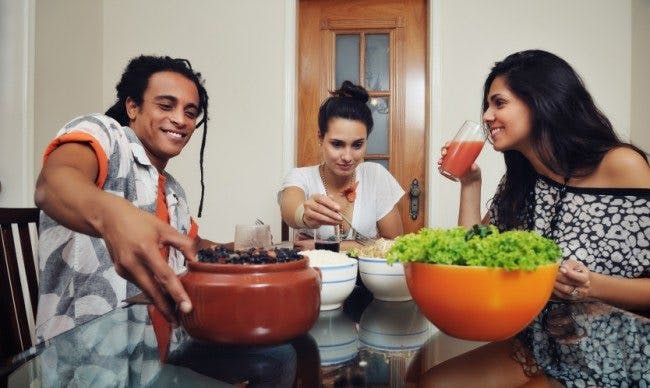 Brazil is getting new official dietary guidelines. And they are (almost) perfect!
Most countries have government agencies that needlessly chase percentages of natural saturated fat and recommend instead the use of low-fat products full of additives. Brazil now goes in a completely different direction: Just eat real food.
Sleazy Partnership of the Year

Here's bad news if you want to be able to trust what you read in the newspaper.
Unilever – the manufacturer behind low-fat margarine among other things – now announces that they have started a "partnership" with major British newspaper The Guardian. The idea is that Unilever pays the newspaper a lot of money (a 7-digit number). Apart from that the partnership is based on… "shared values of sustainable living and open storytelling". Continue Reading →
Worst Weight-Loss Advice of the Year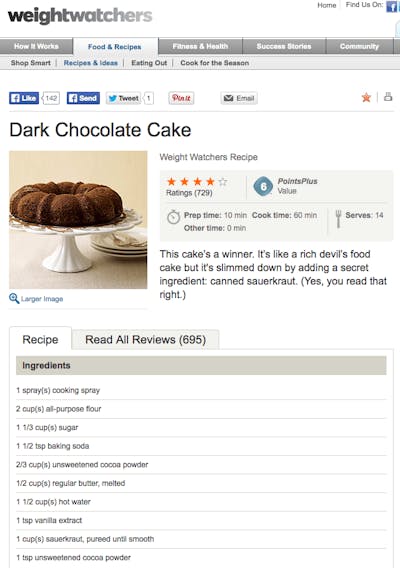 How can you recommend a sugar-laden cake to people who want to LOSE weight?
What overweight people "treat themselves" to by following Weight Watcher's advice is hunger and failure. I don't think they're worth it.
Transformation of the Year
What happens if you drink 10 Cokes a day for a month? Everyone probably realizes that you'll gain weight, but not everyone knows how much you can gain in just one month! Continue Reading →
PS
The focus on calories is the junk-food industry's favorite argument. They desperately want to make you believe that obesity is caused by bad character, not bad food. Coca Cola and other companies pay billions for advertisements to make you believe the calorie explanation. And they are happy to pay researchers who can spread the same idea in scientific settings, to make their advertisement more credible.
Diabetes Meeting of the Year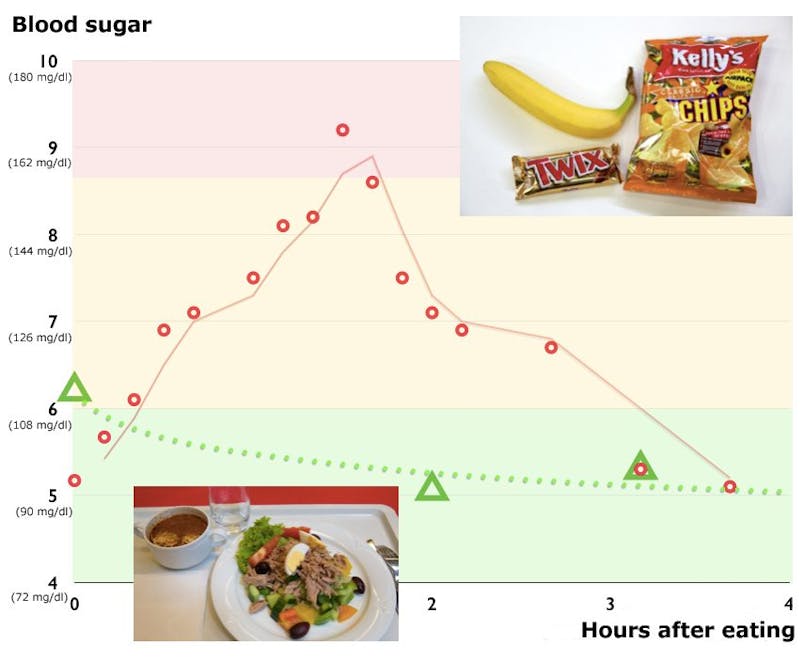 In September I attended the great diabetes conference in Vienna. What's wrong with the world's largest meeting on diabetes research? Nobody talks officially about the real problem. Here's the obvious thing, that was being ignored at the diabetes conference. Instead, medications, advanced tests and molecules are discussed.
Try to get it right next time! At least, do have the courage to discuss all the research showing that today's lifestyle advice isn't working for people with diabetes, but instead unfortunately makes people sicker. To ignore this fact is unreasonable and unethical when 5 million people die from their diabetes every year.
Holiday Recipes of the Year
We here at Diet Doctor invited four interesting LCHF celebrities to share their best tips and recipes for holiday treats without excessive amounts of bad carbohydrates.
Inspirational Stories of the Year
You can hardly believe it's the same person. Here's Lindha Vikström, a Swedish mother of two, with her story about how she cut her weight in half with LCHF.
Towards a Healthier Future
Things are moving faster and faster. In 2013 LCHF went from fad diet to best in test.
During 2014 we saw numerous reports in the media on the dangers of sugar and that the fear of fat has been a mistake. The fear of fat is fading away more and more, although government bodies and some experts haven't updated their knowledge.
Thank you to all of you who are part of inspiring others. Hopefully, together we can make the journey towards a healthier future go even faster in 2015.