Across the Pacific Ocean without sugar or other junk carbohydrates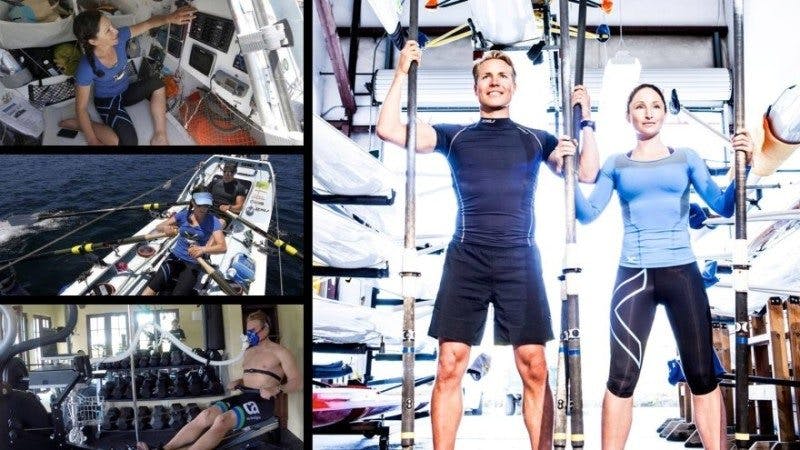 I've received many emails about this: A Finnish couple is rowing across the Pacific Ocean in protest against sugar and other bad carbohydrates. Their "Fat Chance Row" goes from California to Hawaii, which they're hoping to reach in August.
You won't find any pasta-loading on this row – they are eating real food, such as "dried meat, nuts, coconut butter and dried fruit, things that will keep at high temperatures".
USA Today: Couple test food and each other on row to Hawaii
The expedition's webpage: Fatchancerow.org
The words "Fat Chance" are from the title of professor Robert Lustig's book about the dangers of sugar. The expedition is done in collaboration with his recently-launched organization Institute for Responsible Nutrition.
This is where the couple is now: