A happy little meat-eater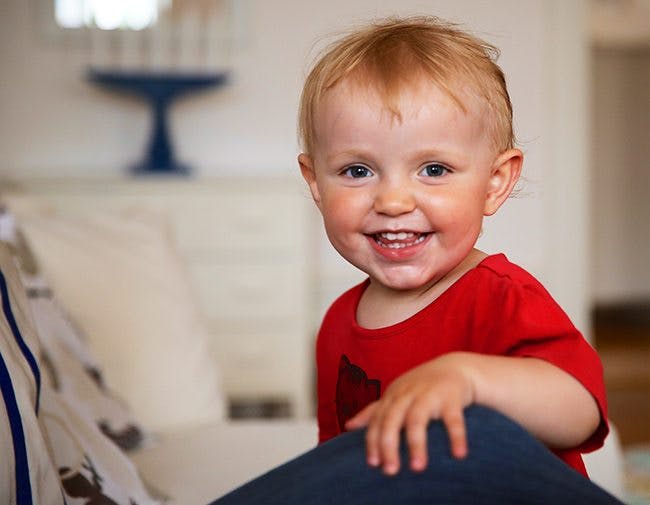 Here is an update on my daughter Klara, 20 months old. Many people have wondered how she is doing (answer: great) and if she still eats low carb (answer: yes).
Klara still eats like at the time of the 1-year report and about the same as her parents. The main difference is meals at the day care center where there are more exceptions. But it's a good day care center so at least there's no low-fat products and very little sugar.
So far, life has been free from sodas, lemonade, cookies and pastry (as well as free from the Swedish grain-based formula). She doesn't seem to miss sweets and there aren't any in the house anyway. No jars of store-bought baby food either.
Recently Klara was at a gathering with other children and parents. Most other kids had, for example, cookies and lemonade. Klara had spare ribs, yellow bell-pepper sticks and cherry tomatoes (and water to drink).
Did she get upset asking for cookies instead? No, she happily ate her food. But the kid next to Klara wanted her food instead of crackers. Fortunately there was enough for both of them.
Of course, children never come problem-free, but we're very fortunate. The most frequent comment from other adults is still the same: Is she always this happy?
It's easier to be happy when you're well-fed and not hungry.